 The father of a student killed in the Columbine High School massacre 13 years ago spoke out Friday on the latest gun carnage, this time at a movie theater in another Denver suburb, and asked, "How many more of these do we have to endure before we say this is enough?"
Tom Mauser's 16-year-old son Daniel was among 13 people slaughtered in the school in a hail of gunfire that shocked the nation in 1999. In a phone interview with The Huffington Post, the Littleton, Colo. father said he didn't think he knew anyone who was killed or injured 17 miles away in Aurora but he does have a sense of what the families touched by the tragedy must be going through.
"It's shocking. It's awful that we have this kind of massacre happening in Colorado again," he said. "When it's a large number like this and the same thing .... it brings it home in a big way. It's a real kick to the groin."
"I'm hoping that we get more out of our leaders than simply words of sympathy. We've had enough of this kind of thing and we're looking for something more than just words and sympathy."
After his son died, Mauser got involved in pushing for stricter gun laws. He worked to close the gun show loophole that allowed the Columbine killers to buy their guns without going through a background check. After the Colorado legislature failed in 2000 to pass the needed legislation, Mauser became a spokesman and lobbyist for a group leading the effort to put Amendment 22 on the ballot. The measure to require background checks at gun shows passed overwhelmingly, with 70 percent of voters approving.
"That clearly showed that people will support reasonable gun laws," he said. "The problem is legislators won't do that. They are so afraid of the gun lobby."
Mauser, who works for the Colorado Department of Transportation, has remained active on the gun issue. He is on the board of Colorado Ceasefire, a gun control advocacy group in Denver.
In 2006, he campaigned to elect Aurora's current congressman, Ed Perlmutter, who supports stricter gun laws. Perlmutter's Republican challenger this November, beer magnate Joe Coors, has been endorsed by the National Rifle Association.
Mauser took note that the alleged Aurora shooter had an assault rifle with a magazine holding multiple rounds. Congress "shamefully allowed the assault-weapons ban to expire" in 2004. "There is no reason to have these military weapons in the hands of civilians," he said. "It's crazy."

The movie theater massacre, the deadliest since 32 people died in a mass shooting at Virginia Tech, is just the latest gun violence to cause Mauser to reflect on his own loss.
"We've seen mass shootings in just about any place you can imagine: movie theaters, bars, nursing homes, schools," he said, noting more people die in gun violence every day that the death toll so far in Aurora. "People see cases like this and say 'it's really terrible but let's not change our gun laws.' "
"I think Americans have simply come to learn to accept this level of violence and many don't realize that most other developed nations don't have this kind of problem. It's easy to say this is the price you pay for our freedoms when it's not your child or your neighbor or your friend."
Mauser recently self-published a book, "Walking in Daniel's Shoes." It's about his journey as an advocate who literally wears the shoes his son had on when he died as he goes out to speak about the need to fight back against the gun lobby and its interests.
Mauser, who has a daughter born two years after Daniel, offered some advice to to the families of those killed in the "Batman" premiere.
"The primary thing I would say is do something to honor your loved one. That's what I did. I didn't want my son to be forgotten."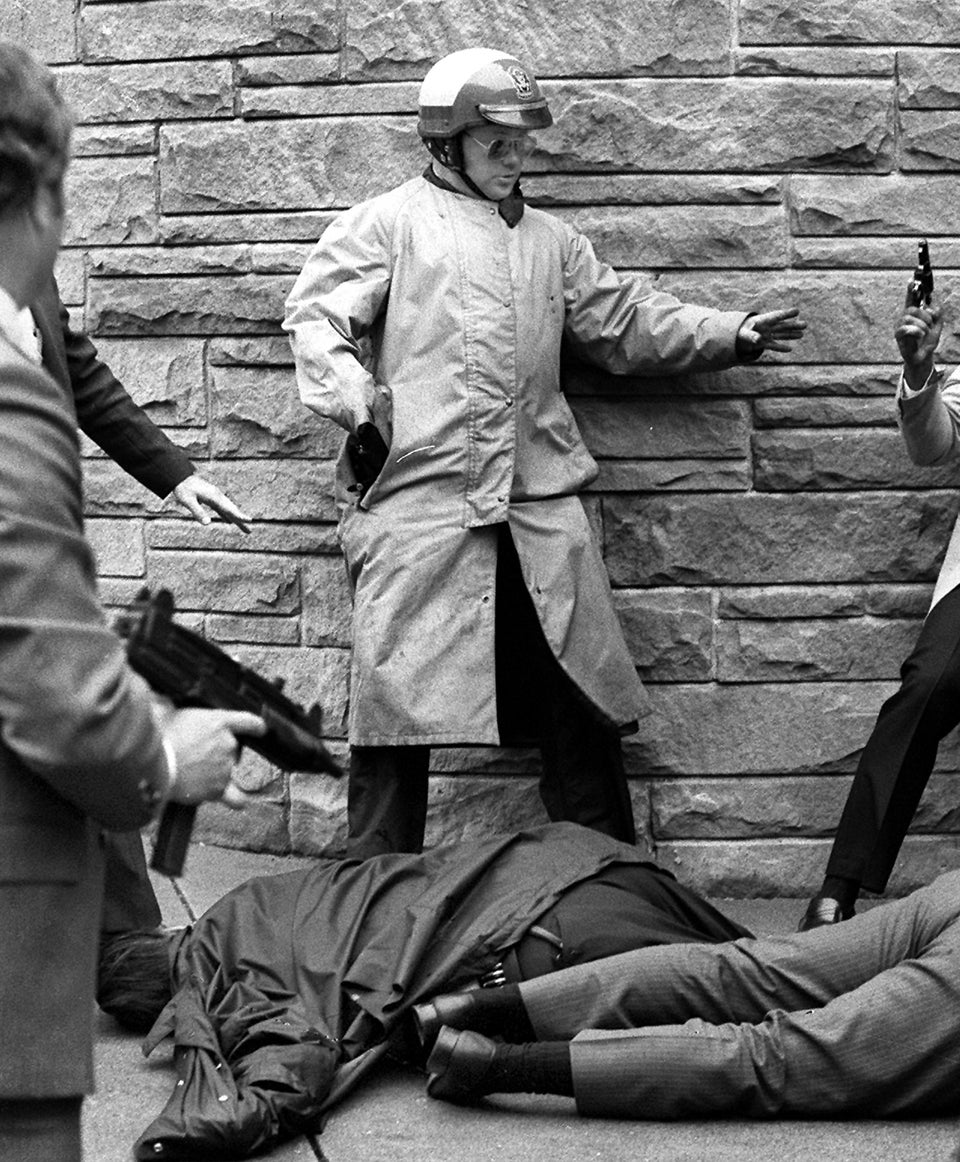 Pivotal Moments In The Federal Gun Control Debate
Related
Popular in the Community