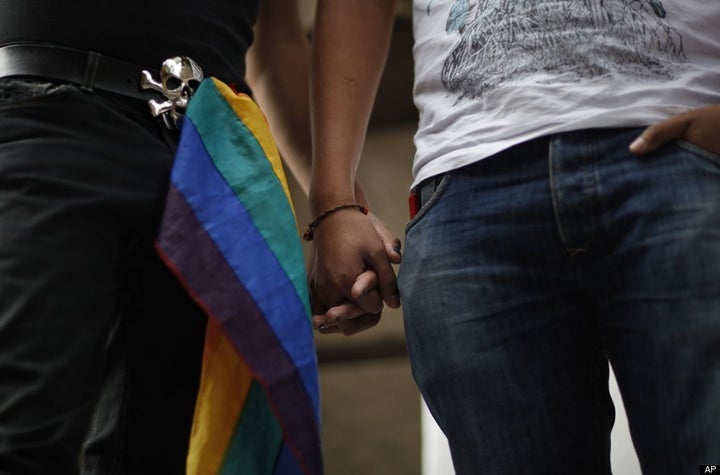 The Catholic Diocese in Colorado Springs has adopted a 12-step program that offers "support" for homosexuals.
Despite striking similarities to Alcoholics Anonymous's 12-step program for recovering addicts, proponents claim that the program is less about therapy than it is about support for people experiencing homosexual thoughts that they consider "a burden."
"It's not about therapy and not about activism," said the Rev. Larry Brennan, diocese director of priest formation. "It's about support."

The Catholic Church views homosexual relations as a sin, but not homosexual thoughts. It expects those with same-sex attraction to be celibate.

"The exercise of sexuality is reserved for marriage, and that can only happen between a man and a woman," Brennan said.

The program consists of pastoral counceling, plus weekly confidential meetings that are open to Catholics and non-Catholics.
The Courage program, as it is called, was founded in the 1980 by the the late Rev. John Harvey. It has 110 chapters in cities throughout the world, including one in Denver. The program's official website lists the 12 steps outlined in the program, and acknowledges that they are "based on the original 12 steps of [Alcoholics Anonymous]."
The 12 steps are as follows:

We admitted that we were powerless over homosexuality and our lives had become unmanageable.

We came to believe that a power greater than ourselves could restore us to sanity.

We made a decision to turn our will and our lives to the care of God as we understood Him.

We made a searching and fearless moral inventory of ourselves.

We admitted to God, to ourselves, and to another human being the exact nature of our wrongs.

We were entirely ready to have God remove all these defects of our character.

We humbly asked God to remove our shortcomings.

We made a list of all persons we had harmed and became willing to make direct amends to them all.

We made the direct amends to such people whenever possible except when to do so would injure them or others.

We continued to take personal inventory and when we were wrong, promptly admitted it.

We sought through prayer and meditation to improve our conscious contact with God as we understood Him, praying only for the knowledge of God's Will for us and the power to carry it out.

Having had a spiritual awakening as a result of these Steps, we tried to carry this message to others and to practice these principles in all our affairs.

While writing a story about the program in 2010, Lavender Magazine--a Minnesota-based GLBT magazine--outed Tom Brock, a conservative Lutheran Pastor who frequently spoke out against homosexuality. The magazine was criticized by many because the the reporter posed as a member of the support group.
Calling all HuffPost superfans!
Sign up for membership to become a founding member and help shape HuffPost's next chapter