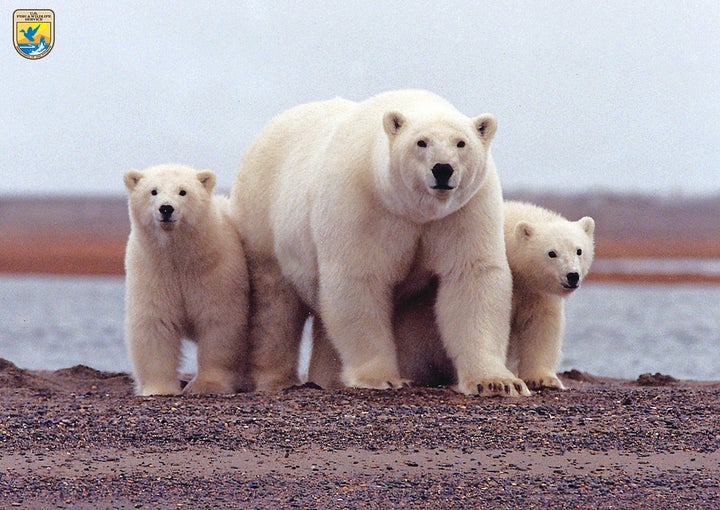 Even if you've never set foot in the Arctic National Wildlife Refuge, Coloradans are still connected to this awe-inspiring landscape. How? By the beautiful Bohemian waxwing that nests in the Arctic refuge and travels south to places like the Pawnee National Grasslands in Colorado for the winter. Or by the sandhill crane that lays her eggs in the marsh grasses of the refuge, and then migrates to the grasslands in the lower-48, including the Arapaho and Monte Vista wildlife refuges in southern Colorado. Yes, the Arctic National Wildlife Refuge is in Alaska, but its ties to Colorado and to the rest of the nation make it something we should all care about.
At nearly 20 million acres, the Arctic National Wildlife Refuge is one of the largest intact ecosystems in the world. With its rugged mountains, boreal forests and fragile tundra, the refuge is home to polar and brown bears, Arctic foxes, wolverines and Dall sheep. Along the northern coast of the refuge lies the 1.5 million-acre coastal plain, the biological heart of the refuge. It is here that over 200 species of migratory birds feed, nest and raise young before migrating back to all 50 states and six different continents. The role of the refuge as a global nursery for millions of birds makes it a place of international ecological importance.
Unfortunately, the coastal plain is also the epicenter of a debate over oil and gas drilling that has gone on for decades. Since the 1980s, "Big Oil" and the state of Alaska have been pushing to allow oil and gas development to occur in this expansive wildlife haven. Now, the Arctic refuge is once again in the crosshairs. Just this week, the House Budget Committee released a draft of its budget resolution for FY 2018 that would permit the House Natural Resources Committee to authorize fossil fuel development on this unparalleled piece of America's natural heritage through an expedited budget process.
Alaska politicians are trying to engineer an assault on our public lands and iconic wildlife. They are trying to score political points while gifting short-term financial gains to the most polluting industry on Earth.
Drilling on the coastal plain would cause irreparable damage to the habitat of many sensitive, imperiled and iconic species. An industrial steel spider web of hundreds of miles of pipelines from dozens of well pads, along with airstrips, roads and other infrastructure would cover this vast landscape. Oil and gas drilling on the coastal plain would forever destroy the wilderness and the habitat that so many animals depend on for survival.
For one prominent example, look at the plight of the federally threatened polar bear. The coastal plain provides vital onshore denning habitat for polar bear mothers, which has become more important for their survival as climate change has significantly reduced sea ice in the Arctic Ocean. The fact that these animals are spending more time onshore is increasingly worrisome given the looming threat of fossil fuel development in their habitat. If dens are not properly identified, seismic testing, vehicle noise and other oil drilling activities occurring nearby could disturb mother polar bears and cubs in their dens. Healthy cub populations are critical for survival of these animals.
Similarly, the survival of the great Porcupine caribou herd depends on this remote and vast refuge. Each year, these caribou embark on the longest land migration route of any land mammal on Earth. For thousands of years, caribou have traveled from their winter habitat in Canada to their summer habitat on the coastal plain to give birth and raise their young. If female caribou have to find alternative calving grounds due to drilling infrastructure, chronic noise and other disruptive activities, scientists fear they will be forced into the mountains where forage value is low and predators are more abundant. The Gwich'in people have coexisted with the Porcupine caribou for millennia and depend upon these animals for their survival and subsistence way of life.
The decision to allow oil and gas drilling is in the hands of Congress and if we are going to protect the Arctic National Wildlife Refuge, we need strong, forward-thinking leadership on both sides of the aisle. We are grateful for the unwavering support of Senator Bennet (D-CO), who along with Senator Markey (D-MA), introduced legislation in April to designate the coastal plain of the Arctic National Wildlife Refuge as wilderness – the highest level of protection for our public lands.
But what about Senator Bennet's senatorial colleague? We must now call upon Senator Cory Gardner (R-CO) to oppose any budget for FY2018 that includes an authorization to drill in the Arctic National Wildlife Refuge.
Supporting public lands doesn't just mean protecting lands and wildlife in Colorado. If Senator Gardner wishes to build his reputation as a champion for public lands, then he must stand up and protect the Arctic refuge. If we lose the coastal plain of the refuge to fossil fuel extraction, who's to say we won't lose other iconic public lands across the United States – including those in our own backyard?
A true champion of public lands would not stand by and let that happen. We must speak up now and urge Senator Gardner to protect this land for us, for wildlife and for future generations of Americans.
Related
Popular in the Community