A 19-year-old camp worker recalled waking to a "crunching noise" on his scalp as a bear dragged him out of his sleeping bag by his head early Sunday.
The teen, only identified as Dylan, said he was sleeping under the stars along a Colorado lake with other campers at Glacier View Ranch in Boulder County when the animal attacked him.
"It grabbed me like this and pulled me. Then it bit the back of my head and drug me," he told Denver 7 while gesturing to his now-stapled head. "The crunching noise, I guess, was the teeth scraping against the skull as it dug in."
Dylan, who said he teaches wilderness survival at the Christian camp, estimated the animal dragged him 10 to 12 feet as he tried to fight it off.
"I just started hitting the bear as hard as I could," he told CBS Denver. "And I found its eye, and I started poking it with my fingers."
The bear finally released Dylan, and other staff members chased it off.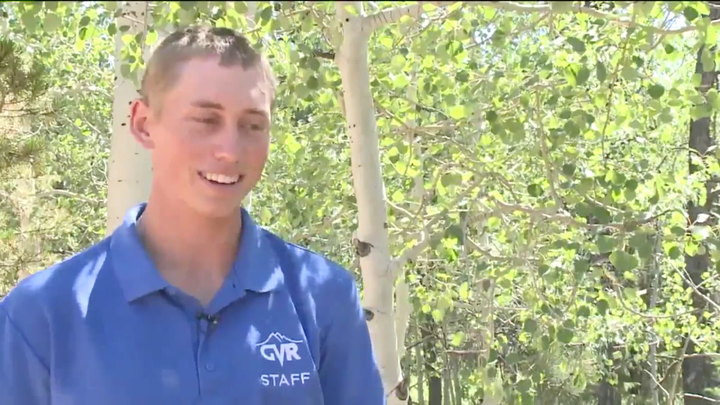 Dylan received medical care at the scene and further treatment at Boulder Community Hospital. He was back at the camp within hours, Boulder's Daily Camera reported.
"He's an amazing young man," Colorado Parks and Wildlife spokeswoman Jennifer Churchill told the local news site. "We're really pleased that this young man wasn't hurt worse."
A hunt is now underway for the bear, whose aggressive behavior Churchill deemed extremely unusual. Once it is found, the animal will be euthanized, she said.
Popular in the Community