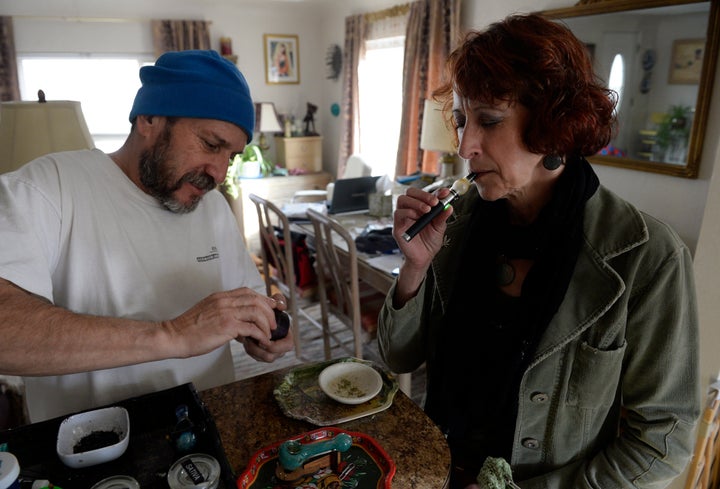 It's been almost two years since Colorado regulated recreational marijuana for sale, and according to a Quinnipiac University poll released on Friday, a majority of the state's voters support the decision and say its outcome has been good.
Fifty-five percent of Colorado voters surveyed support the law that legalized marijuana in 2012 and officially regulated the sale of the drug in 2014. Forty-one percent stand opposed. Slightly over half of Coloradans think the outcome has been good for the state, while 39 percent say it's been bad.
While a majority of voters support the law and approve of its outcome, the issue continues to divide voters along partisan lines. More than 7 in 10 Democrats back the law, while almost an equal proportion of Republicans oppose it. Similarly, the number of Democrats who say it's been good for the state is about the same as the number of Republicans who say it's been bad.
The survey also found men and women divided on the issue, with 60 percent of male respondents saying legal marijuana has been a good thing, versus 45 percent of female respondents. Younger people also express more support for the law than older generations.
Public sentiment on marijuana legalization has been consistent since Colorado passed its law in 2012. Fifty-four percent of Coloradan voters supported the law in an August 2013 Quinnipiac poll, compared to 55 percent in the most recent poll.
Quinnipiac University surveyed 1,262 Colorado voters using live interviews on landlines and cell phones from Nov. 11-15.
The Most Influential Marijuana Users
Popular in the Community