 By KRISTEN WYATT, THE ASSOCIATED PRESS
DENVER — Should marijuana be treated like alcohol? Or should it remain in the same legal category as heroin and the most dangerous drugs? Votes this week by Colorado and Washington to allow adult marijuana possession have prompted what could be a turning point in the nation's conflicted and confusing war on drugs.
Colorado's governor and attorney general spoke by phone Friday with U.S. Attorney General Eric Holder, with no signal whether the U.S. Justice Department would sue to block the marijuana measures. Both states are holding off on plans to regulate and tax the drug while waiting to see whether the Justice Department would assert federal authority over drug law.
Meanwhile, prosecutors in Washington's largest counties dropped all pending misdemeanor cases of marijuana possession Friday in response to that state's vote to legalize the drug.
The Obama administration has largely turned a blind eye to the 17 states that currently flout federal drug law by allowing people with certain medical conditions to use pot, something that is banned under federal law.
A spokesman for Colorado Gov. John Hickenlooper said during Friday's talks, state officials asked Holder for the federal government's response to the marijuana vote but didn't get one.
The Colorado officials "emphasized the need for the federal government to articulate what its position will be. ... Everyone shared a sense of urgency and agreed to continue talking about the issue," spokesman Eric Brown wrote in an email. No date for further talks was announced, he said.
Hickenlooper opposed the ballot measure and has downplayed the likelihood of a commercial marijuana market materializing in Colorado. "If it's still illegal under federal law, I can't imagine that 7-Eleven is ever going to sell it," he said earlier this week.
Denver prosecutors are still reviewing pending marijuana possession cases in Colorado's largest city, and Denver City Attorney Doug Friednash said it was too soon to say whether small possession cases would be tossed.
But Friednash said the marijuana vote "obviously creates an issue with respect with even obtaining favorable verdicts in these cases."
In Washington state, a spokesman for Gov. Chris Gregoire said this week that Gregoire would respect the will of the people.
"We are entering uncharted waters and many questions lie ahead as we work to implement this law," said spokesman Cory Curtis. "Because marijuana is still illegal at the federal level, we are unsure how the federal government will proceed."
Earlier this week, Justice Department spokeswoman Nanda Chitre said enforcement of the federal Controlled Substances Act remained unchanged.
"In enacting the Controlled Substances Act, Congress determined that marijuana is a Schedule I controlled substance," Chitre said. "We are reviewing the ballot initiative and have no additional comment at this time."
Chitre declined to comment after Holder spoke with the Colorado officials.
If Colorado's marijuana ballot measure is not blocked, it would take effect by Jan. 5, the deadline for the governor to add the amendment to the state constitution. The measure allows adults to possess up to an ounce of marijuana, and six marijuana plants, though public use of the drug and driving while intoxicated are prohibited.
Colorado's measure also directs lawmakers to write regulations on how pot can be sold, with commercial sales possible by 2014.
In Washington state, marijuana possession of an ounce or less would become legal on Dec. 6 if the measure is not blocked, though setting up a state-run sales operation would take a year.
Marijuana business owners gathered in Denver for a two-day conference cheered the votes – but kept a close eye on their smartphones for word of a federal response.
Denver attorney Robert Corry told the crowd at the National Marijuana Business Conference that President Barack Obama sent a signal about marijuana when he made a record number of campaign visits to the battleground state this year and never talked about the marijuana vote.
"Silence equals consent. The time for the federal government to talk about marijuana legalization is over. The election has passed," Corry said to applause from the crowd. "Marijuana got 50,000 more votes than Obama on Tuesday. Don't think they didn't notice that."
But Corry quickly added that the federal marijuana approach will ultimately decide the question.
"Let's face it: the federal government is a fearsome force. They have the guns, they have the jails, they have the power," he said.
Associated Press reporters P. Solomon Banda in Denver, Manuel Valdes in Seattle and Pete Yost in Washington contributed to this report.
Before You Go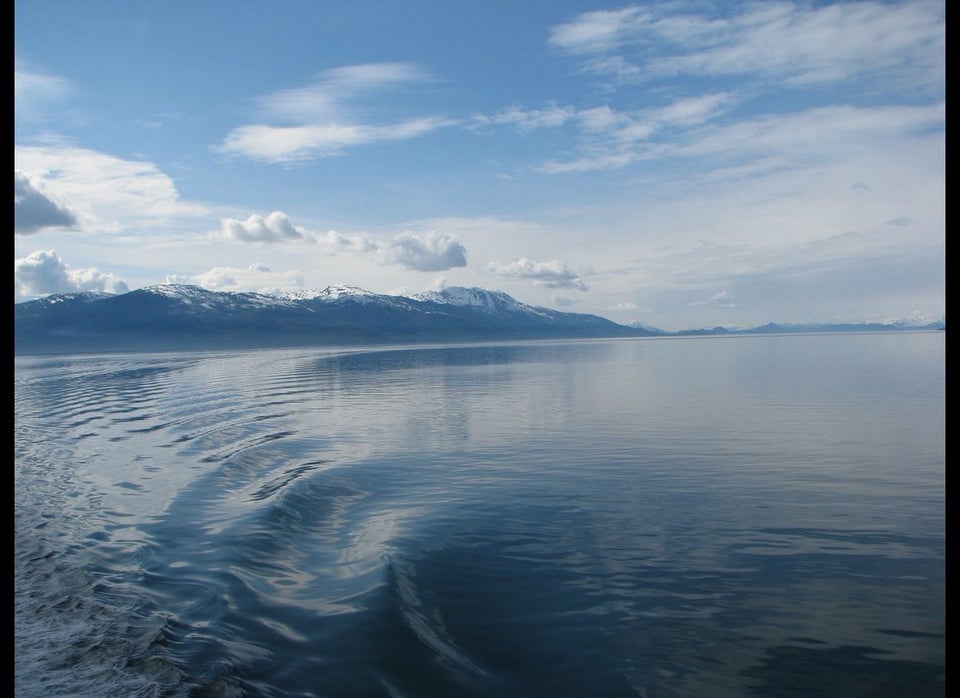 Legal Marijuana Across The U.S.
Popular in the Community