"We have got a couple of critical fire days ahead," Steve Segin of the Rocky Mountain fire-incident team told The Denver Post. "It is going to be very active. We haven't had a fire season this bad since certainly 2002."
At least six major fires were burning across Colorado on Wednesday:
Flagstaff Fire: Burning near Boulder, the Flagstaff Fire started Tuesday afternoon. It has burned approximately 230 acres and prompted the evacuation of 28 residents. An additional 2,416 pre-evacuation notices were sent out to residents near the fire to remain on standby in case the fire got out of control.
Little Sand Fire: Burning for more than a month now, Little Sand Fire has consumed 22,440 acres as of Monday with firefighters having reached 31 percent containment. Located 13 miles northwest of Pagosa Springs, authorities believe the fire was started by lightning in the San Juan National Forest.
Treasure Fire: Burning near Leadville, Treasure fire began burning on Saturday afternoon. 320 acres have been burned as of Tuesday and the fire is 10 percent contained. The source of the fire is still under investigation but is suspected to be human in cause.
Weber Fire: Burning near Mancos, the fire is estimated to be burning 9,155 acres on Monday, according InciWeb.org, after rapidly tripling in size over last weekend. 512 firefighters are battling the fire which is 30 percent contained.
LOOK at the fires burning around the state:
Related
Before You Go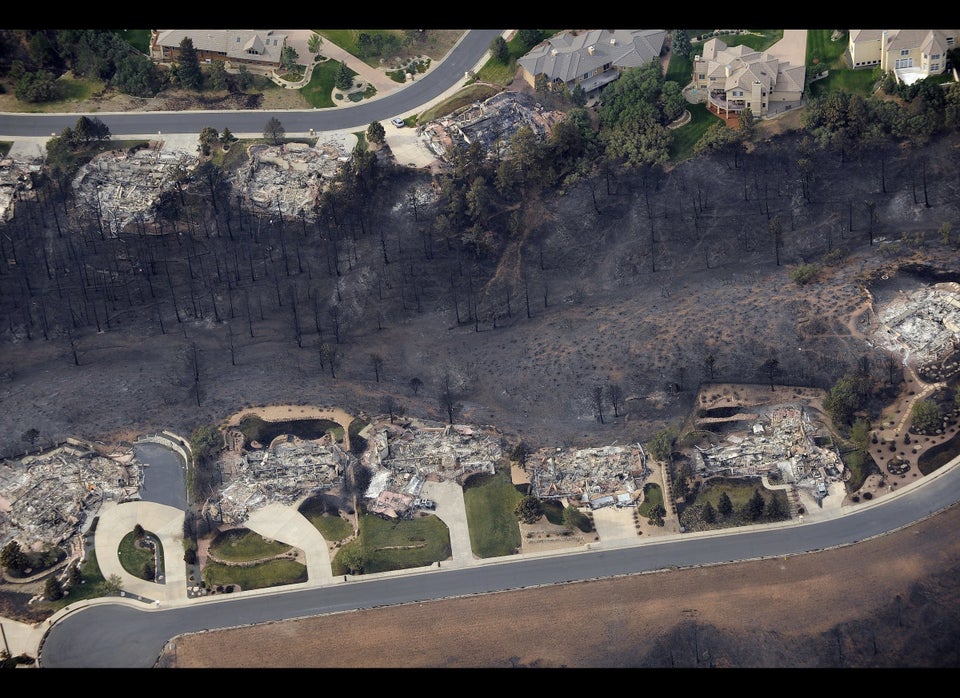 Colorado Wildfires 2012
Popular in the Community