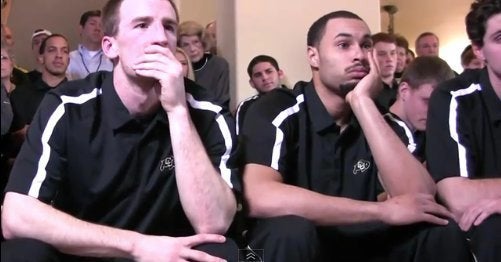 The Buffaloes aren't going dancing this year.
"Shocking and disappointing that we didn't get in the tournament," coach Tad Boyle said after his Buffaloes were left out of the 2011 NCAA tournament.
"I feel bad for our five seniors," Boyle continued. "The fact that they'll never have an opportunity to play in this tournament again. We're going to look forward to playing in the NIT. We're still going to play basketball. That's what you want to be doing in March."
The Buffaloes beat Kansas State in the conference tournament for the third time this season. The Wildcats earned a No. 5 seed in the big dance.
Scroll down to watch the video.
Related
Popular in the Community