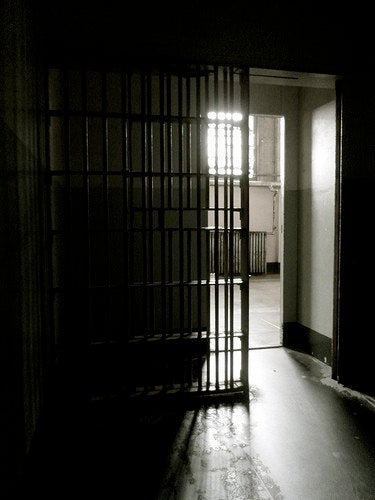 Therefore, Colorado's three death row inmates are being transferred to another facility that will allow them to exercise outside for five days a week, according to reports by the Aurora Sentinel and Denver Post.
Last month the inmates were moved from death row at Canon City to the Sterling Correctional Facility, Colorado's Department of Corrections spokeswoman Katherine Sanguinetti said. The inmates are now housed in individual cells kept separate from the rest of the Sterling prison population and are allowed to exercise in an outdoor concrete courtyard. Before, the inmates' only access to sunlight had been their small and barred prison windows.
Sanguinetti also added that the move will not cost the state any additional money and the prison's security level is the highest at level five.
All three on death row are black men from Aurora:
Robert Ray was sentenced to death in 2009 for being Sir Mario Owens's--another death row inmate--accomplice in the premeditated murder of a couple, according to a report by the Rocky Mountain News. The couple, who were engaged, would have testified against Owens for the 2004 murder of another man, Gregory Vann, in Lowry Park. Nathan Dunlap was sentenced to death in 1996 for murdering four people at an Aurora Chuck E. Cheese's restaurant.
The high security prison at Canon City did not have any outdoor exercise facilities, and only allowed them one hour in a cell with a pull-up bar. Death row's oldest inmate, 37-year-old Nathan Dunlap, filed the lawsuit himself before ACLU attorney Gail Johnson began representing him last year.
The Court has previously held that, "that some form of regular outdoor exercise is extremely important to the psychological and physical well being of inmates, and some courts have held a denial of fresh air and exercise to be cruel and unusual punishment under certain circumstances."
What do you think? Share with us in the comments below.
REAL LIFE. REAL NEWS. REAL VOICES.
Help us tell more of the stories that matter from voices that too often remain unheard.