It's easy to take the little things for granted. Like seeing certain colors, for instance.
The video was made in partnership with EnChroma, a company that makes glasses that "enable colorblind people to see color for the first time in their lives," co-founder Donald McPherson says in the video. The camera follows around various colorblind people as they interact with several brightly-colored art installations while wearing EnChroma's glasses.
The impact is nothing short of what you'd expect.
"I've never been able to see this one," says a woman named Atlee, pointing at a swatch of pink paint on the wall. "I just want to cry a little bit. I never realized how much I was affected by the fact that I can't see the world ... the way that other people see the world."
One man named Andrew looks at art his son drew him, then stares at the sunset and asks with an incredulous smile, "So is that what you guys see every day?"
(Story continues below)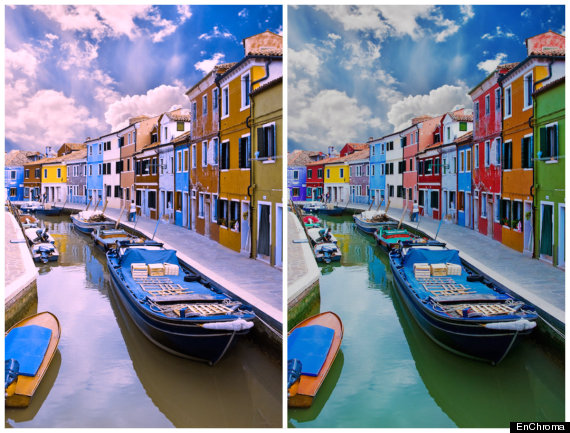 Left: Venice seen by someone with colorblindness. Right: Venice seen by a colorblind person while wearing the EnChroma glasses.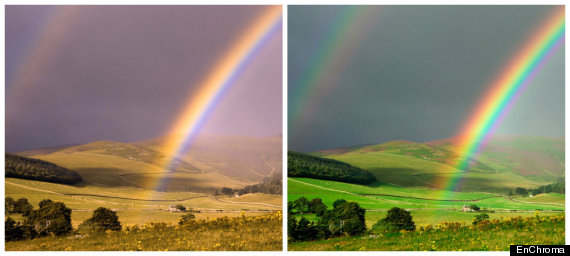 Left: A landscape seen by someone with colorblindness. Right: The same landscape seen by a colorblind person wearing EnChroma glasses.
"The effect of correcting color blindness can be profound," McPherson told The Huffington Post in an email, describing how people react when they first wear the glasses. "The first experience is typically either one of quiet contemplation or excitement."
"Later on, many users report finally 'getting' sunsets, and describe them to us in exacting detail," he continued. "We also hear a lot of reports of appreciating the natural world, seeing the true colors of plants and flowers, realizing that trees have many shades of leaves, and being able to see the difference between flowers, fruit and foliage."
The company is beginning to focus on helping kids, a particularly in-need population because so much information in schools is shared visually. According to McPherson, only 11 states test kids in schools for color blindness. With the wrong diagnosis, he said, colorblind kids are often inadvertently labeled as having a learning disability.
This story has been updated with information from Donald McPherson.
Before You Go
New Year - Curved Phones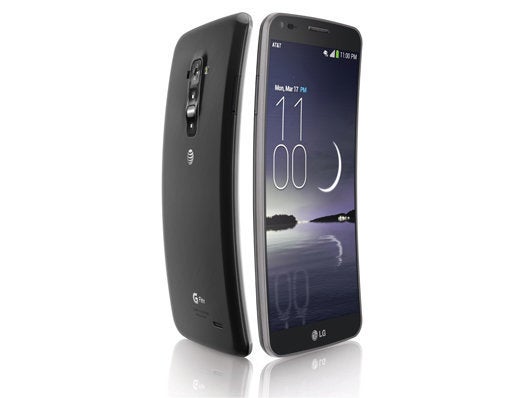 Spring - Smart Watch 2.0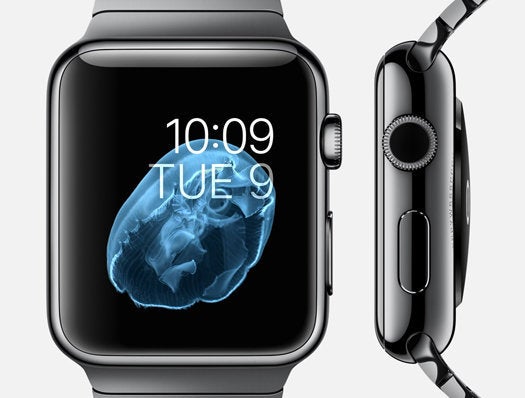 Summer - Games That Live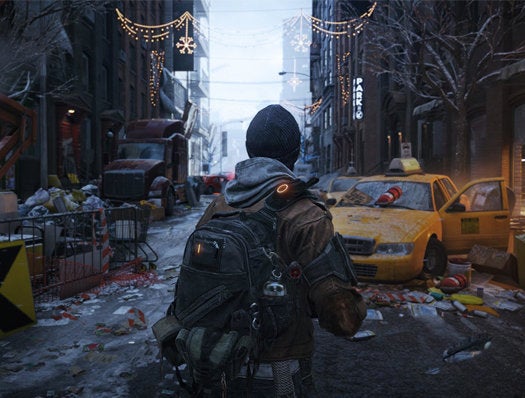 Autumn - A Quantum Leap In Television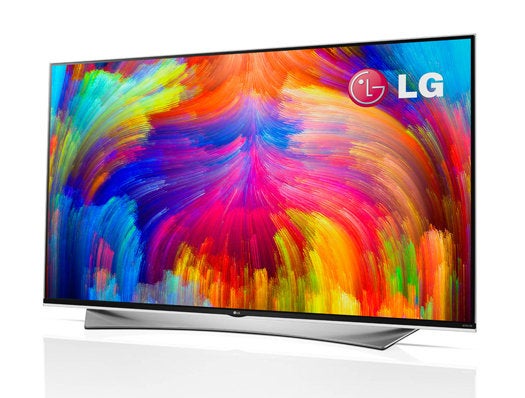 Winter - The Death Of The Laptop