Millennials have double the risk of colon cancer and quadruple the risk of rectal cancer compared with baby boomers, raising serious questions about whether differences in lifestyle or some yet unidentified factor could explain what researchers called a "curious" increase.
While colon cancer has been in sharp decline since 1974 and is still generally concentrated among people older than 50, for adults in their 20s and 30s, rates of the disease increased 1 to 2 percent every year from the mid-1980s through 2013, according to a new analysis of almost 500,000 people, published by researchers at the American Cancer Society.
Rectal cancer rates have increased even faster, rising about 3 percent every year from 1974 to 2013 in adults in their 20s. From the 1980s to 2013, rectal cancer rates for people in their 30s has increased 3 percent every year.
Meanwhile, colorectal cancer rates among older adults are decreasing, thanks in part to successful and widespread screening. In adults 55 and older, colon cancer rates have been falling since the mid-1980s. For rectal cancer, rates have been falling since 1974.
"Trends in young people are a bellwether for the future disease burden," said lead author Rebecca Siegel, an ACS researcher. "Our finding that colorectal cancer risk for millennials has escalated back to the level of those born in the late 1800s is very sobering."
Colorectal cancer screening isn't generally recommended until 50 years old, but some experts are calling for more research to establish different criteria for screening ― or at least raise awareness to let medical professionals and the general public know about this rising risk.
Rising obesity rates and highly processed foods could be factors
This study didn't measure why colorectal cancer was rising in younger people, but the scientists did dive into past research on the subject to came up with a few theories.
Colorectal cancer risk is linked to excess body weight, cigarette smoking and the consumption of lots of alcohol and highly processed meat. At the same time, eating little fiber and a sedentary lifestyle are also linked to a higher risk of colorectal cancer.
While it's true that younger generations smoke and drink less than baby boomers, they also weigh more, and at younger ages. This prolonged obesity could be a clue, Siegel and her colleagues write.
"It is not surprising that the timing of the obesity epidemic parallels the rise in [colorectal cancer] because many behaviors thought to drive weight gain, such as unhealthy dietary patterns and sedentary lifestyles, independently increase [colorectal cancer] risk."
And beyond just weight gain, Siegel pinpoints the kinds of foods that might contribute to higher cancer rates and are more prevalent today than they were a few generations ago: high-glycemic load carbohydrates like sugar, honey, candy, white bread, pastries and packaged breakfast cereals.
In addition to questions on the possible cause of this cancer rise, the research also raised questions about if and how screening recommendations should change to help younger people avoid colorectal cancer, said Dr. Darrell Gray II, a gastroenterologist at Ohio State University's Wexner Medical Center. He praised the study for generating several important hypotheses for future research, especially on an alternative screening schedule for high-risk groups. Currently, the U.S. Preventive Services Task Force recommends that people of average risk start screening for colorectal cancer at age 50. Screening can range from yearly stool tests to a once-a-decade colonoscopy, in which a doctor examines the inside of the colon with a long flexible camera.
"The purpose of this screening test is not to necessarily detect cancer but to identify precancerous polyps before they turn into cancer," Gray explained. "What's different about the younger age group is that we don't have a screening protocol or guidelines as far as screening in this age group."
The American Cancer Society recommends that for people with an increased risk of the cancer, like those with a family history, those with inflammatory bowel disease or people who test positive for certain syndromes in a genetic test, start screening for the disease much earlier than 50. Likewise, the American College of Gastroenterology also recommends that African-Americans start screening for the cancer at 45, because of the population's increased risk.
With more research, Gray said, scientists could uncover still more groups of people for whom it makes sense to screen for colorectal cancer earlier than age 50. Screening is crucial, Gray explains, because by the time people get symptoms checked out, the disease could have progressed to a stage that's harder to treat.
"If you develop bleeding, it could mean that a cancer has invaded a blood vessel," Gray said. "Or if you have abdominal pain, it could mean that the cancer has caused a blockage in the intestines."
What you should know about colorectal cancer symptoms
Like other cancers, the earlier colorectal cancer is caught, the better one's likelihood for survival. About 40 percent of colorectal cancers are found at the local stage (confined to the colon or rectum), when the five-year survival rate is about 90 percent, according to the Colon Cancer Alliance. Thirty-six percent are diagnosed once it has spread to surrounding tissue, which indicates a 70 percent five-year survival rate. Finally, about 20 percent of colorectal cancers are found after they have spread to distant organs, at which point the five-year survival rate is 12 percent.
In a statement about her research, Siegel argues for the potential need for different screening criteria at younger ages by pointing out that in 2013 there were over 10,000 new cases of diagnosed colorectal cancer among people in their 40s and almost 13,000 new cases diagnosed among people in their early 50s.
"These numbers are similar to the total number of cervical cancers diagnosed, for which we recommend screening for the 95 million women ages 21 to 65 years," she said.
Dr. Patrick Boland, an oncologist who treats colorectal cancer at Roswell Park Cancer Institute in New York, was not involved with the research but says that, while "provocative," the data are too preliminary to recommend large-scale changes in screening age. However, he did say the findings present an opportunity for more medical care providers to be aware of the rising incidence of colorectal cancer in younger people and for young adults to be more vigilant about changes in bowel movements, pain or rectal bleeding.
"Anecdotally in the clinic, I've certainly seen a number of patients in their 30s or even 20s who have colon cancer, and in particular these rectum or sigmoid cancers where there's no family history, no reason they should have this and no way they could have been screened for it," Boland said. "It needs to be on our radar when a young person comes in with persistent abdominal pain, rectal bleeding, bloating, cramping and persistent diarrhea."
Before You Go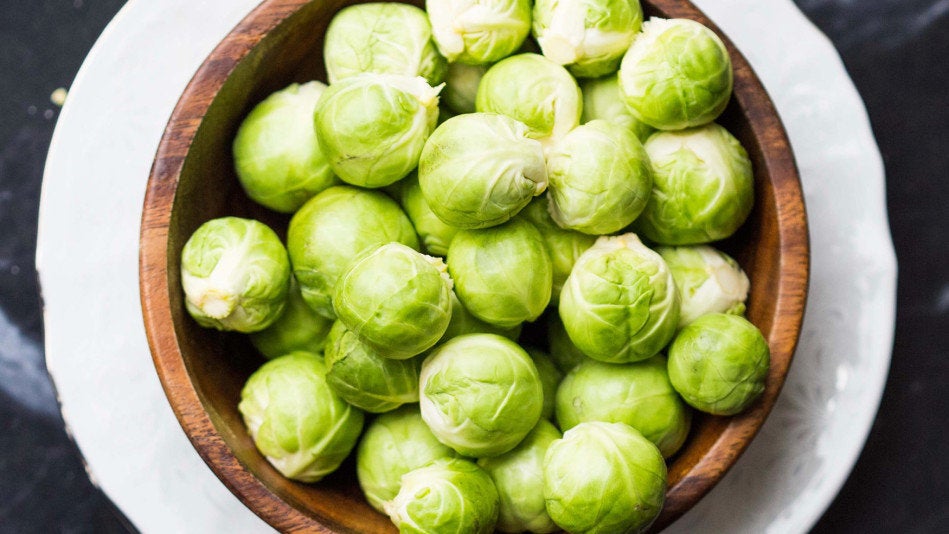 5 Foods That May Help Lower Your Cancer Risk