Research is an essential part to my trip-planning process.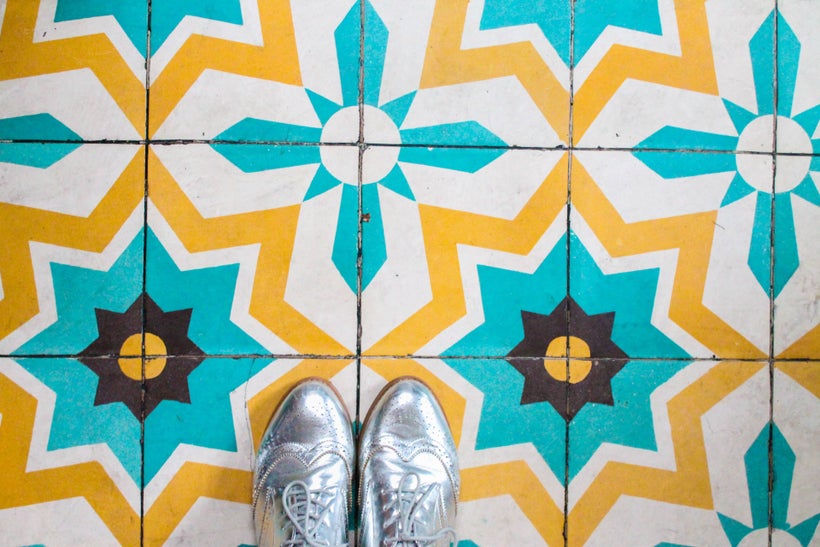 I always love seeking out the brightest spots in new cities and think we found some super fun ones in SF! Below are colorful must-see spots in San Francisco. Research is an essential part to my trip-planning process. If my excel doc doesn't already have a running list with places to go and things to do, then I immediately start to figure out what all there is to do. There are several ways I go about doing this:
Instagram – In most places I visit, I already follow a few bloggers or online influencers who live there and I trust their recommendations. From there, I can find other accounts with similar aesthetics to mine, them discovering new places that I fancy. If I don't know anyone, I start to look up popular places in said destination, then find accounts similar to mine, leading me to finding spots I determine to be #MarkedontheMove Pinterest – I usually search for other city guides this way to see what else is already out there. It helps in two ways – to show me where I need to go, and to see what all is already being talked about. I like to provide new places with my guides, so I try not to talk about places that have already created too much buzz (unless it is very very worthy). My favorite blogs – Travel blogs are some of my favorites to read, which may be why I am constantly itching to go somewhere new. I usually head online to my favorite bloggers' sites to see if they have a guide or a post up with must see spots and that is a great starting point for me.
My San Francisco list had been growing for awhile and when Rhonda and I saw roundtrip flights for less than $200 (catch my tips HERE for how I find cheap flights), we knew we had to jump on that opportunity! We had 72 hours there, thank goodness, but even that didn't feel like enough in this bustling city. As always, I wanted to experience the most colorful and happiest places in town and think we did a great job. Keep on keepin' on for the colorful must-see spots in San Francisco: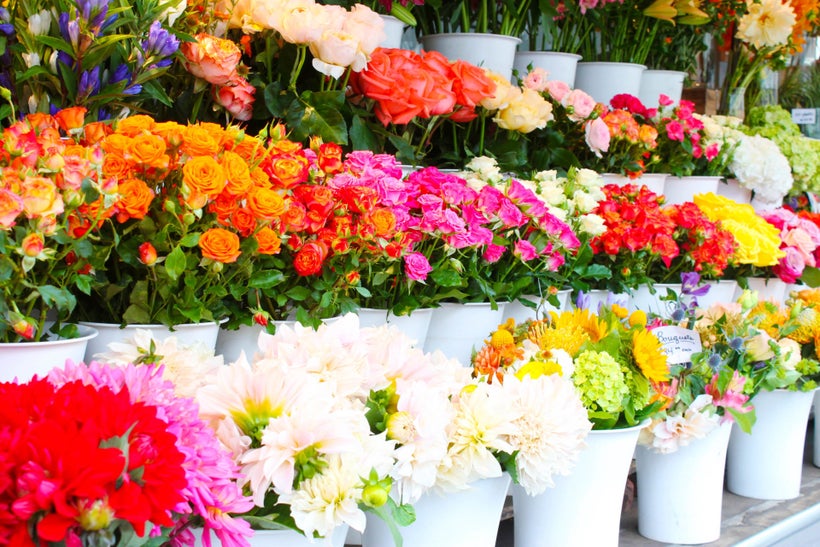 Extremely close to Jane and Wrecking Ball, I dare you to not stop by the Bud Shop. I have a thing for fresh blooms, but there's a wide assortment of gorgeously sorted flowers that it was almost near impossible to not pause to admire the handiwork behind them all. The owner was kind enough to let me take photos and I think they're some of my favorite photos from the whole trip.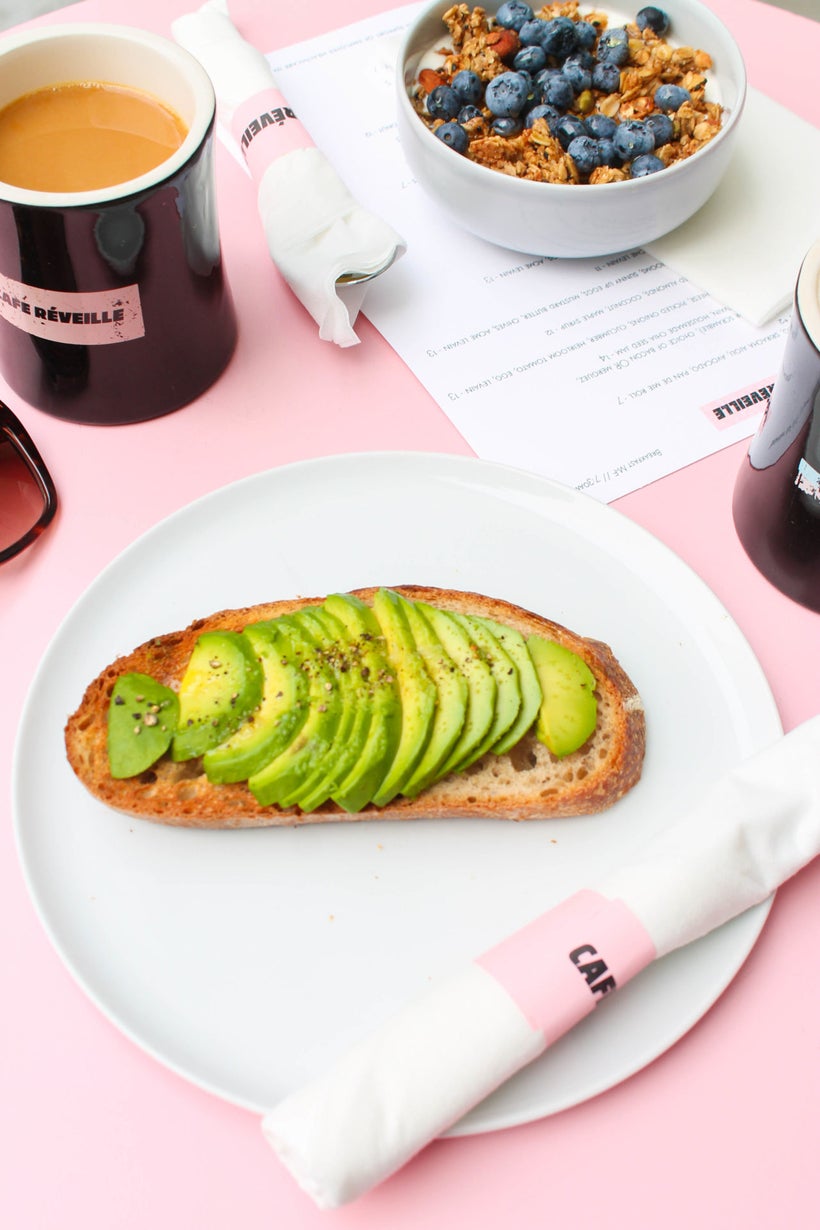 I made sure we made it here after seeing the pink tables and cute bar on Instagram. Some of the items on the menu were a bit expensive for it only being a coffee shop, but I was happy to see my toast was only $5! It was a bit out of the way from everything else on our list, but the place was adorable and the food we got was great.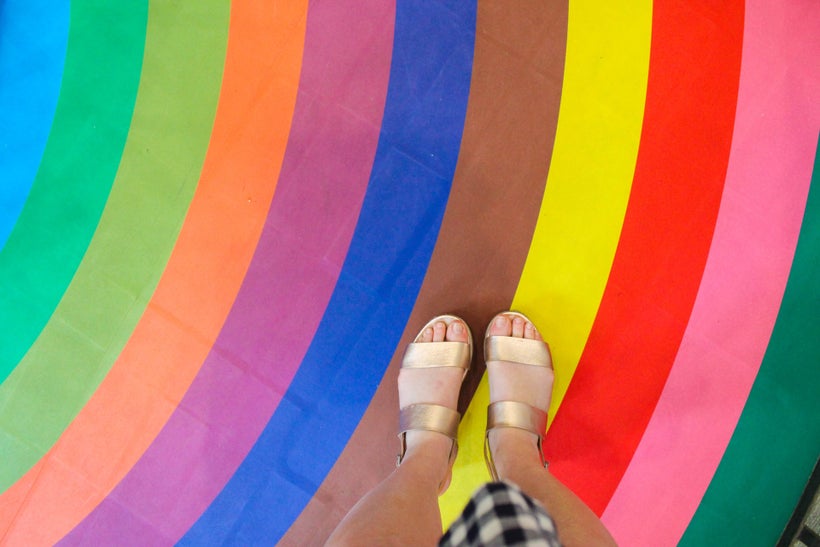 Be prepared for a full post coming soon, but THIS IS WHAT DREAMS ARE MADE OF. It's already sold out for all of September, so go ahead and buy tickets for October if you know you'll be there. It's an interactive color heaven for two whole floors and I am grinning ear-to-ear thinking about it. I am waiting to spill the secrets in my full post, but if you like color, happiness and fun, you gotta go.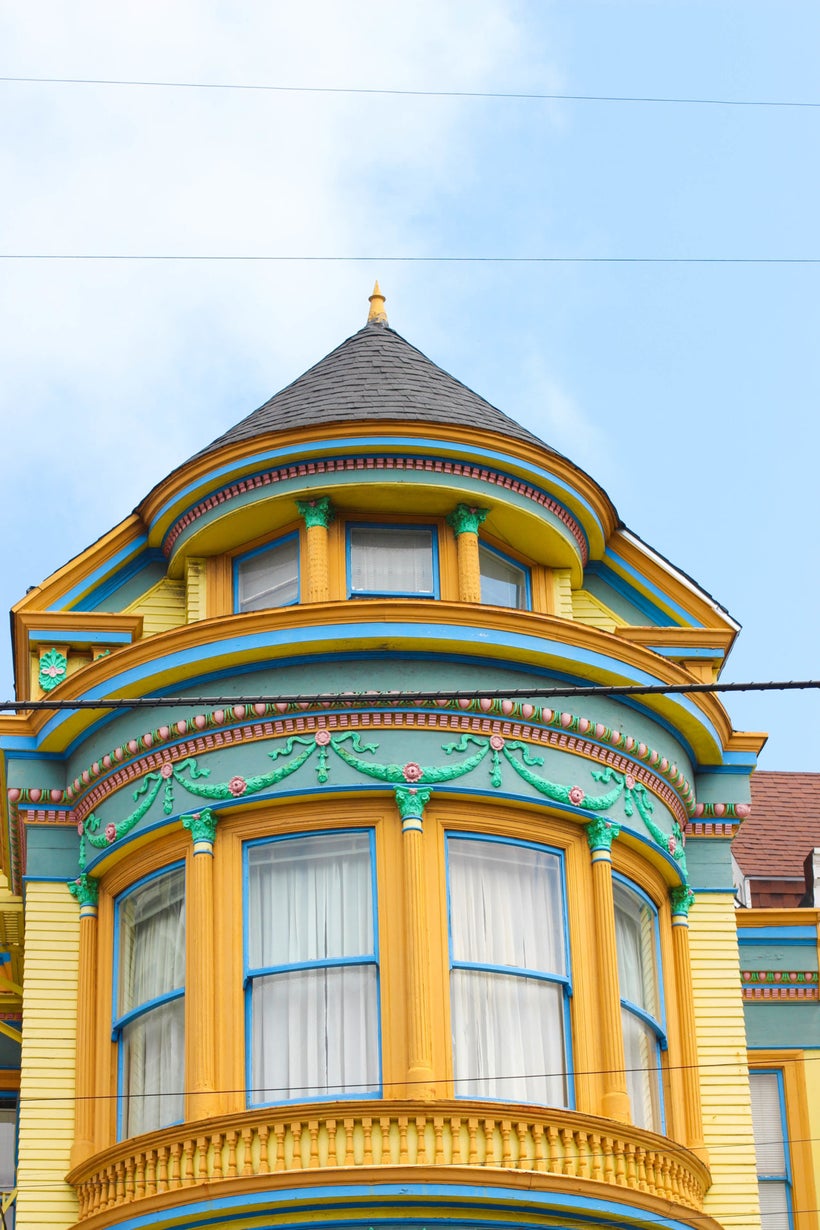 If you're looking for all the picturesque houses you see many photos of, then you need to come over to this area. The candy-colored houses make the perfect backdrop for any and all pictures you could want! We stopped at these crossroads and spent about an hour wandering the area for photos.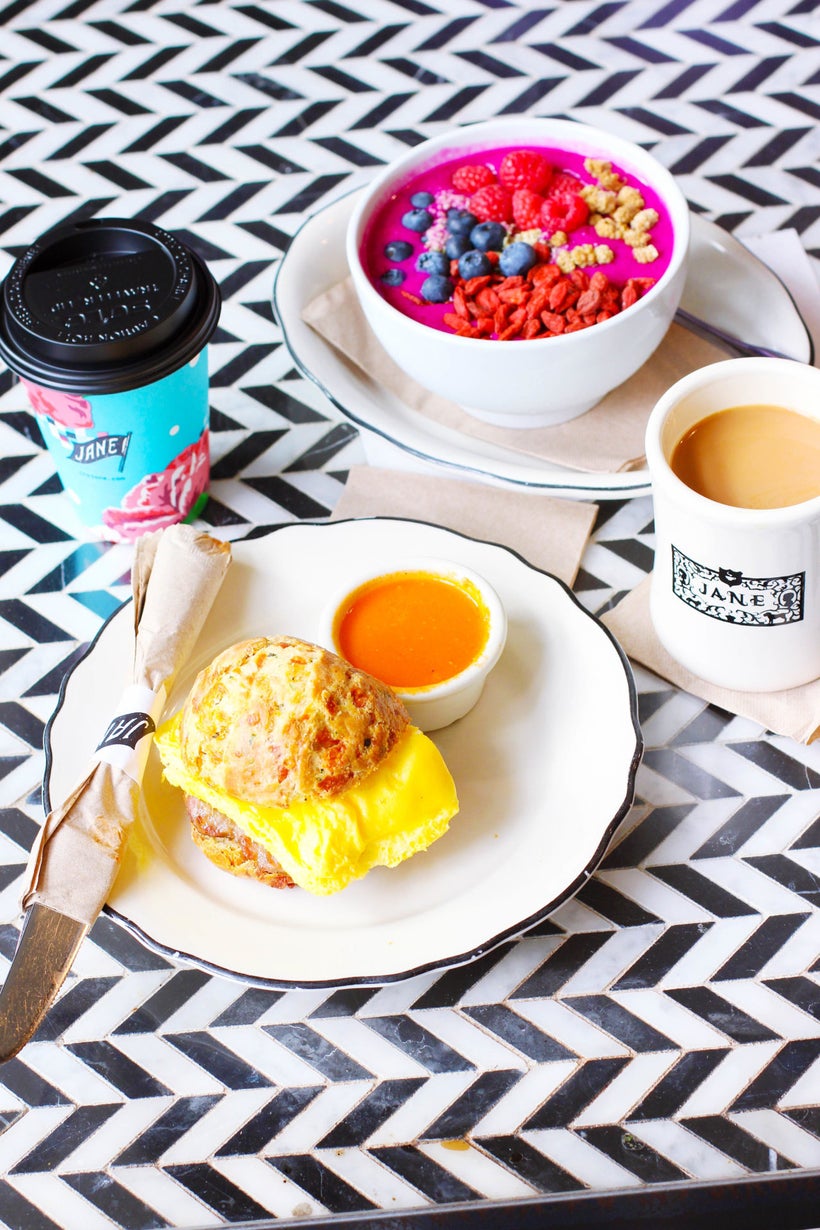 I LOVED Jane. You MUST go in my opinion! Not only are their chevron tables and turquoise to-go cups very instagrammable, but the food blew me out of the water. I ordered the dragonfruit acai bowl and honestly couldn't even name half of what was in it, but I gobbled that thing right up. Rhonda got the breakfast sandwich and even that was stellar.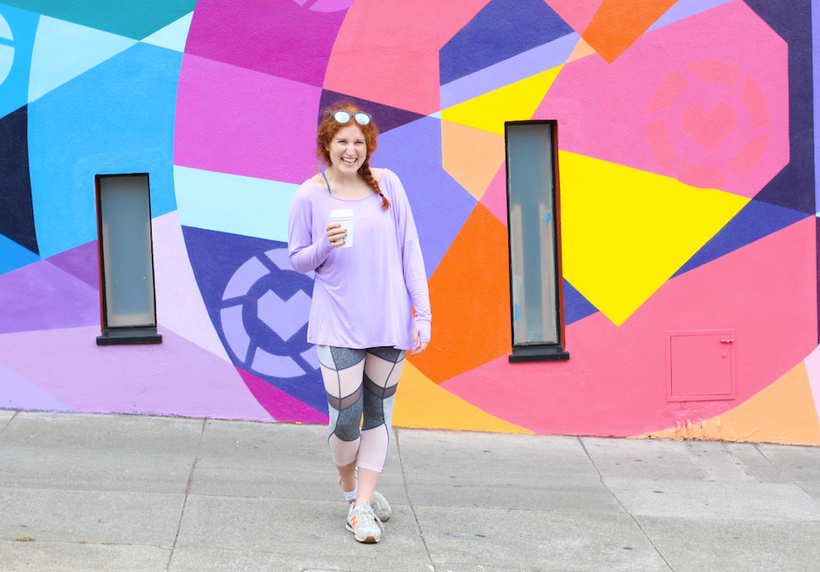 LIKEtoKNOW.it wall
A new addition to the city and the Pacific Heights area specifically, the liketoknow.it wall is extremely fun with its bright colors and geometric pattern. We paused for photos right before our escapade on bikes all around the city, and I love how the athleisure attire looks in front of the wall. It's located at the corner of Fillmore and Clay (so you have no excuse to not go to Jane AND this wall!).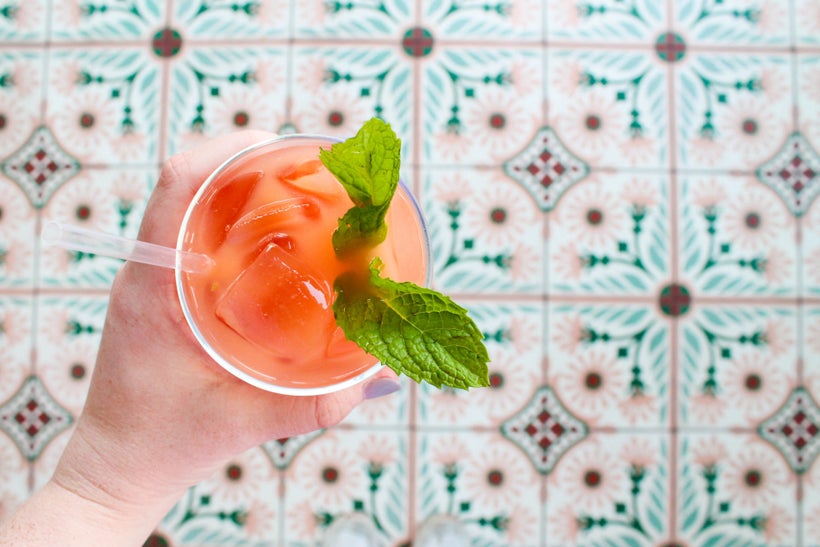 I was so excited to be having another Cuban meal after all the amazing food we ate in Cuba and even more excited to see my favorite Ropa Vieja on the menu. You are missing out on a seriously cute restaurant and amazing menu if you don't come to Media Noche while in San Francisco. Make sure to take a picture with their flamingo wall, too, and be sure to order the agua fresca because it's delicious.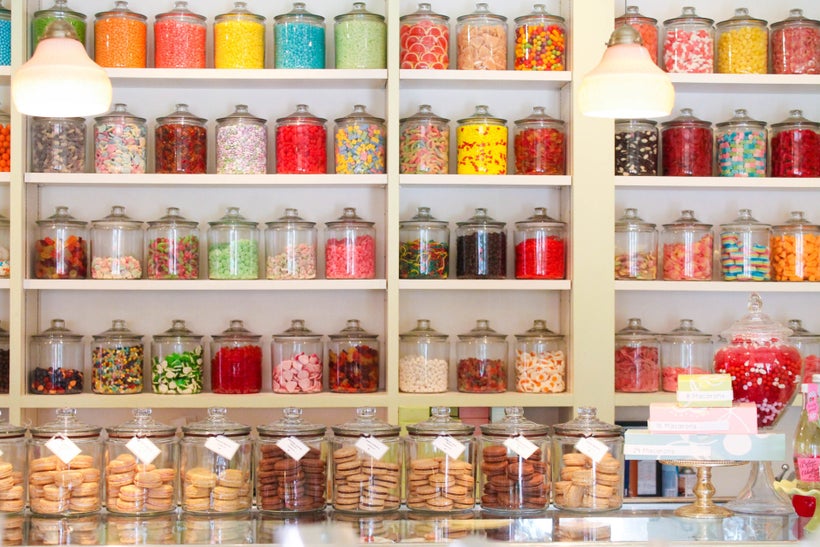 I am a sucker for a good bakery and candy shop, so you can only imagine how excited I was that Miette is BOTH. All of their baked goods are their own, and lemme tell you, they're good. I got the dulce de leche macaron and two caramels (can you tell what kind of flavor I like?!) and sucked them both down in no time flat.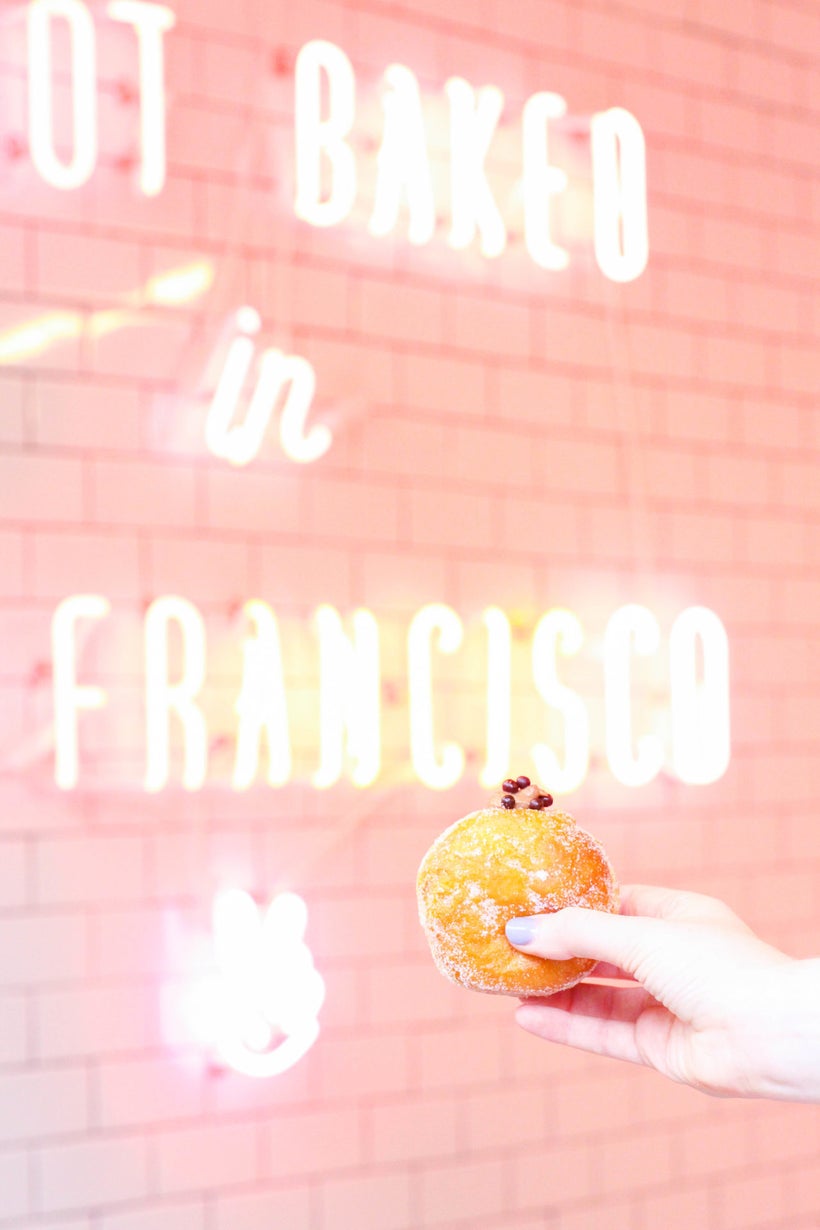 Ok, so maybe not "colorful" by my standards, but surely the fun neon sign counts for something right? We arrived right at opening time (8:00 am) on Saturday morning and walked into the small shop around 8:30 due to the small line that had already formed. As expected with places like this, be prepared to pay a lot for a little, but you will get your money's worth with the taste and pictures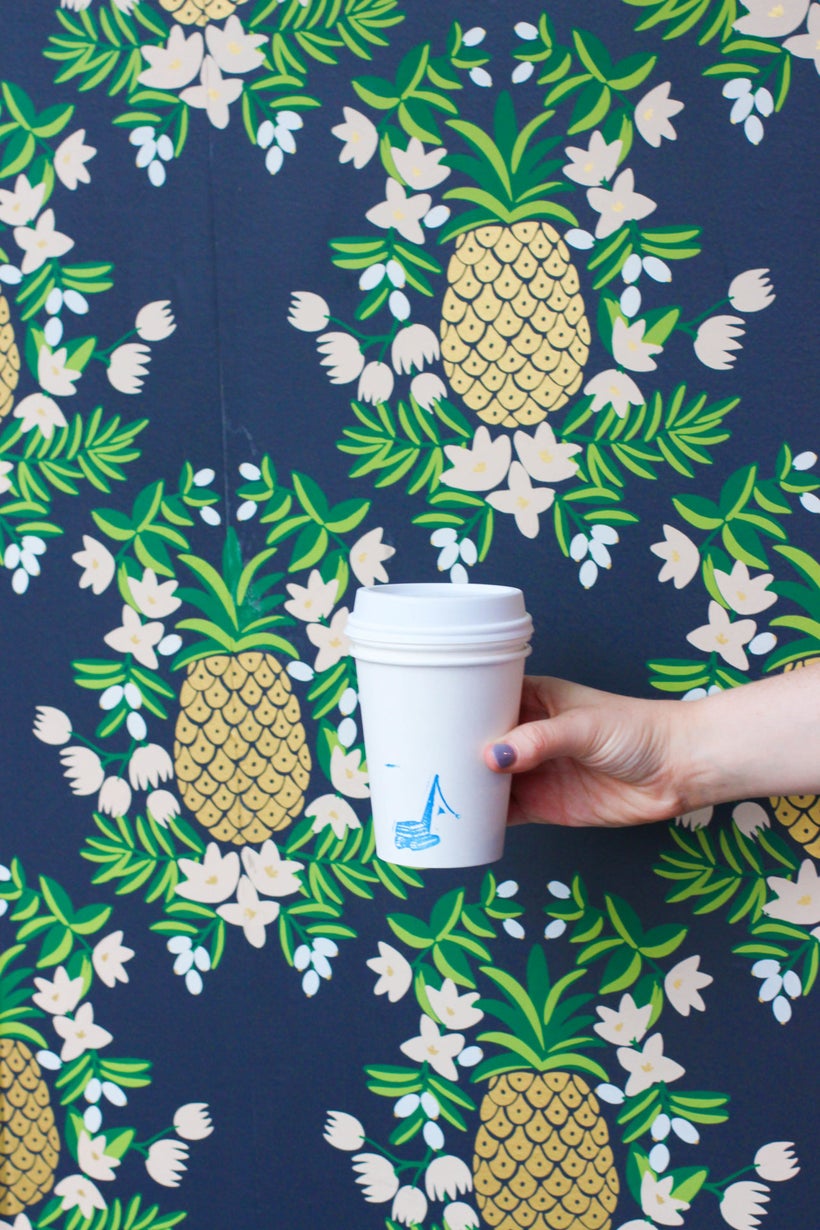 While I can't speak to the taste of the coffee (only tea), the coffee shop itself was pretty small but obviously cute because PINEAPPLE WALLPAPER. One side of the wall is covered in the pineapple print and I have a feeling the baristas are used to girls taking photos of it all the time because it's impossible not to!
We had such a great time bopping around the city for a long weekend and I am hoping I get to return soon! Have you been to San Francisco before? If yes, where is your favorite colorful spot?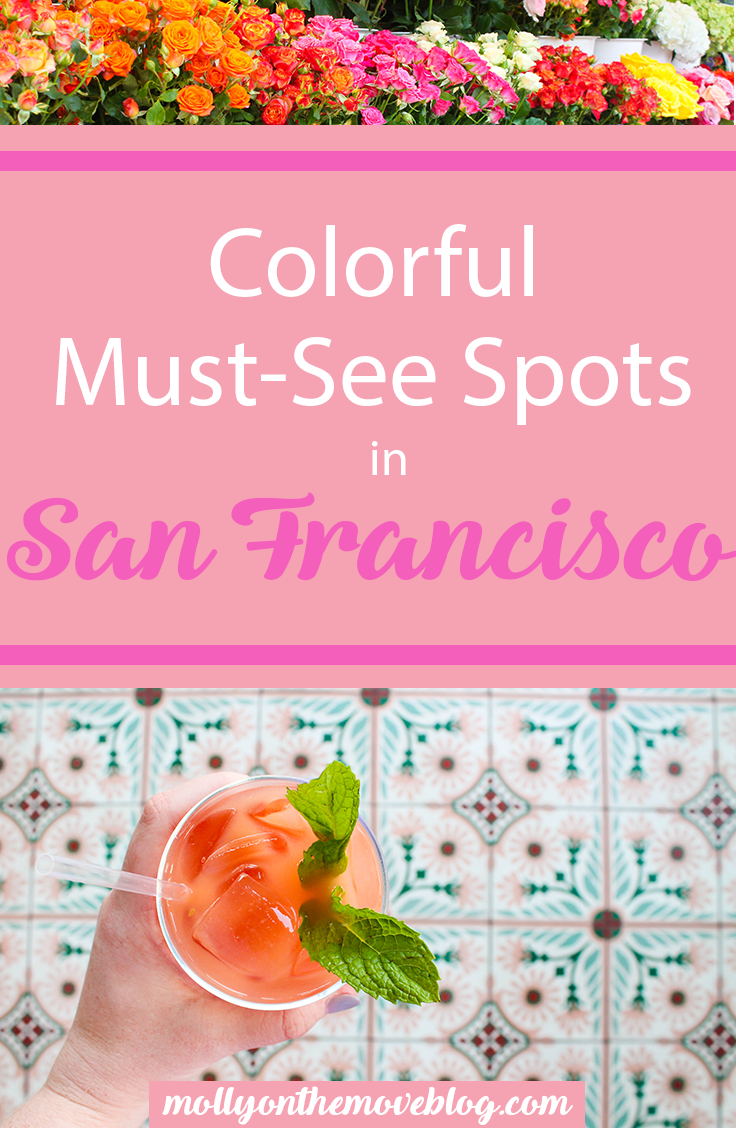 REAL LIFE. REAL NEWS. REAL VOICES.
Help us tell more of the stories that matter from voices that too often remain unheard.
This post was published on the now-closed HuffPost Contributor platform. Contributors control their own work and posted freely to our site. If you need to flag this entry as abusive,
send us an email
.