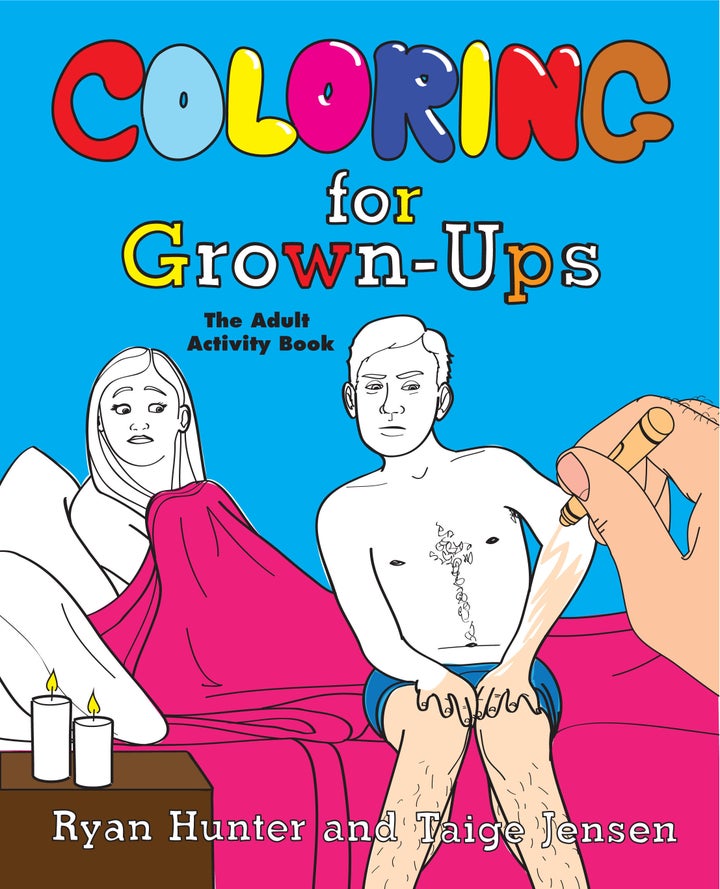 Children's coloring books are extremely misleading. For all their supposed educational value, they typically include very few references to religious extremism, unemployment, sexual dysfunction, chemical dependency, debilitating social anxieties, or any of the other rich and vital aspects of life that every child has to look forward to, as a future adult.
That's why we created Coloring for Grown-ups: The Adult Activity Book. It's the type of coloring book you might leave on a coffee table for a hungover house guest to flip through after waking up from a night of questionable decision-making. You might scribble in it during your woefully short lunch break, or tear out a page and leave it as a surprise on the refrigerator of your least-hated friend. It's for entertaining yourself while you wait for an overpaid medical professional to administer your basic human right to health care, or for distracting yourself within the confines of even the filthiest public restroom.
In short, Coloring for Grown-ups prepares you for the grim realities of adulthood in all the ways that the activity books of your youth irresponsibly did not. Proving that in a world that is too often black and white, or red and blue, sometimes you just need to add a few extra colors to your palette.
See pages from Coloring for Grown-ups (hit "Full Screen" in the top right to see larger versions):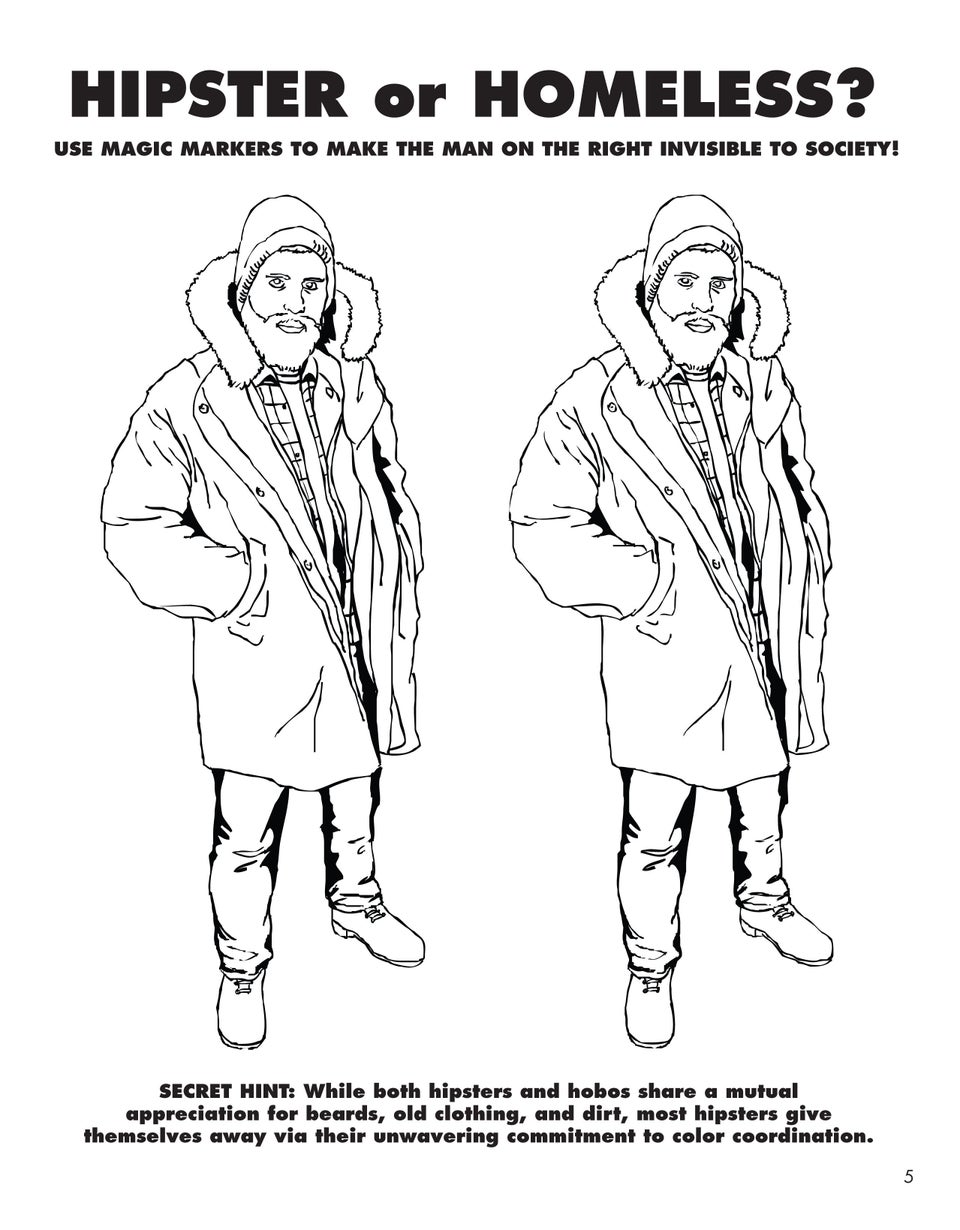 Coloring For Grown-Ups
Popular in the Community