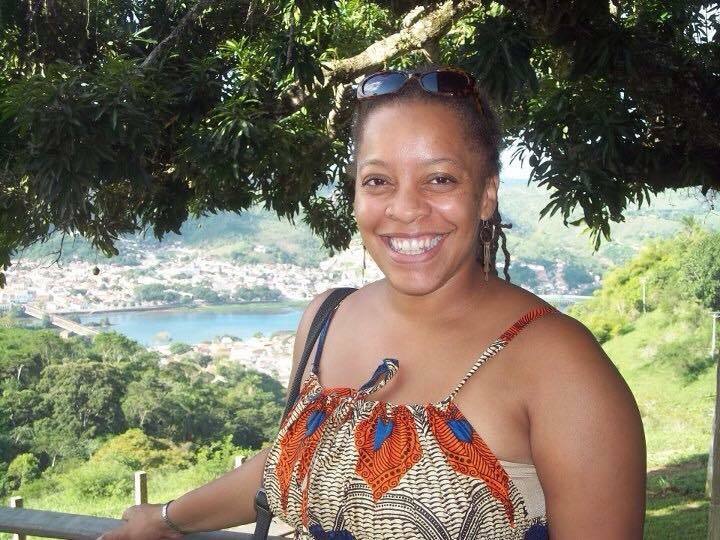 I'm shining the spotlight on my friend and fellow ambitious entrepreneur, Dr. Kami J. Anderson. I asked her if she could share her entrepreneurial journey, expertise and wisdom in today's article. She agreed and wrote an amazing article below. Kami's one amazing entrepreneur and a valuable member of the Elite Society of Ambitious Moms Mastermind. Thank you, Kami!
When did I first fall in love with language? - I have always been. I just didn't tap into it. But my undergrad course on Afrolatino Literature did root it. I fell in love with the rhythm of the poetry of Nicolas Guillen and was mesmerized by the Africanisms of the Bomba so I placed Spanish in my spirit right next to African Dance. And let me tell you, African dance has a stronghold on my spirit!
When I speak Spanish, my accent, the fluidity, the ease in which I am able to communicate with those of Spanish descent calls to question how much of me is Black and how much of me is "them" in the eyes of my "brothers and sisters" of the Black community. I am almost immediately placed outside of the group, not really Black.
How many Black people do you know that can speak Spanish fluently? (The truth - many!) In fact, I have spent a great deal of effort to ensure that my children, aged 8 years, 6 years and 4 year old twins, have been immersed in the Spanish language since the first minutes outside of my womb. My children and I in our very public exchanges challenge the assumptions and the understandings of group membership by our audience of fellow African Americans.
The choice to use this language is a conscious one. I purposefully immerse my children in the Spanish language in efforts to create African American bilinguals who will have the freedom to roam through an expansive world with more than one language to ensure their intercultural competence as well as clarify their personal identity. Bilingual Brown Babies was birthed from this conscious choice in my own family to be a bilingual, African American family.
So, Why Bilingual Brown Babies?
I started my business in order to be able to increase the number of African American children that speak Spanish. That's my formal response. However, my more personal response, is founded in a conversation I was having with my oldest as he was explaining why he "didn't want to speak Spanish anymore." When I asked him why, his response was, "Because nobody else does. Not my friends at school or my friends at church." That struck a serious nerve. Not because he felt that way, but mainly because he was right. He had no examples around of folks that look like him that speak the language...except for me. I'm a scholar by day, so I immediately started research. Article after article, discussion after discussion all talked about how African Americans "are not interested in language."
But the thing is, I'm in about four social media groups and professional organizations that say otherwise. What was the disconnect? I decided to stop thinking about it and do something. The best entry point - children.
We all want the best for our children. We all want opportunities for our children. And we all want to know that someone is thinking about our child particularly. Bilingual Brown Babies is all of that. I want to work with families of color that want their children to be bilingual in English and Spanish. Why Spanish? Well, because it's the language I'm bilingual in. If I was bilingual in French, it would have been French instead.
My business, to my knowledge, is the first of its kind. This means I'm setting a standard for exclusive programming for a market that is not usually taken into consideration when it comes to language learning programming and definitely not considered on its own. This brings me joy!! That means I can set a standard and shift the narrative one family at a time. I look forward to being the "force behind this movement!"
Dr. Kami J. Anderson has published extensively in both English and Spanish in scholarly and trade journals as well as in national US news publications. She has traveled to 17 countries across the globe for academic and professional endeavors. She is a strong advocate for study abroad in particular for students of color. A loving mother to four wonderful, bilingual children, Kami has a vested interest in the construction of identity with bilingualism. She has published the book, Language, Identity and Choice: Raising Bilingual Children in a Global Society (2015, Lexington Books) which talks about her own experiences raising her children bilingual. Interested in immersing your children into learning Spanish? Kami has created a free mini course on colors - Las Rayas de Color (Rays of Color).
Related
Popular in the Community