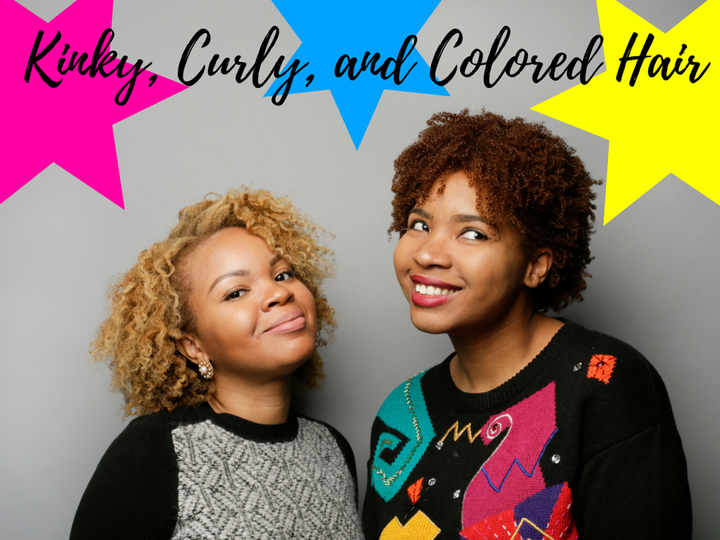 So you're natural, and you've been playing around with the idea of color, but you don't want to end up with fried hair and a matching horror story to tell. After all, is it really possible to be natural and have healthy, color-treated hair?
Anthony Dickey, owner of Hair Rules salon in New York City, told The Huffington Post that he has heard it all when it comes to his client's concerns about coloring their natural hair.
"Being natural affords you to be able to do hair color," Dickey said of most women with natural hair. "They don't understand how versatile their texture can really be."
And to show just how easy, breezy and cute natural hair can look with color, I decided to get my hair colored at Hair Rules, and I brought along a fellow naturalista, Ashley Reese.
For our appointment at the self-proclaimed multi-textural salon, the staff colorists sat us down to discuss our wants and what colors would look most natural on our skin tones. This consult is a very important step in the process, which is why Dickey's first piece of advice to any natural is to find a colorist and to set up a consultation to discuss expectations, concerns and proper hair care techniques.
"You want to avoid altogether a hairdresser who does color in addition to all those other hair processes. It's better to find a hair colorist, someone who focuses on color alone. They do color all day long, just color," Dickey explained.
Color director Aimee Brosnahan and colorist Amber Davis provided Reese and me with a clear understanding of how to maintain the health of our hair before we even started the color process. (Full disclosure: The salon provided us with their services at no cost so we could better understand the processes.)
Then we were educated on best practices to take care of our hair. Key takeaways from the Hair Rules staff:
1. Co-washing every two or three days is ideal, as is wash and go styling, which is why summer is the best time to color your hair. You also want to use a generous amount of a conditioner that's very moisturizing for your co-wash.
2. You should commit to getting a trim every three months, which will help keep split ends and breakage away.
3. Only use a cream-based and suds-free shampoo to wash your hair, because natural hair needs moisture and your shampoo shouldn't strip your hair of any of its natural oils.
4. The best way to detangle your hair is with your hand, and even though a wide-tooth comb can also work just fine, nothing treats your hair more delicately than your own fingers.
Check out our before and after photos below and keep scrolling for the rest of the story.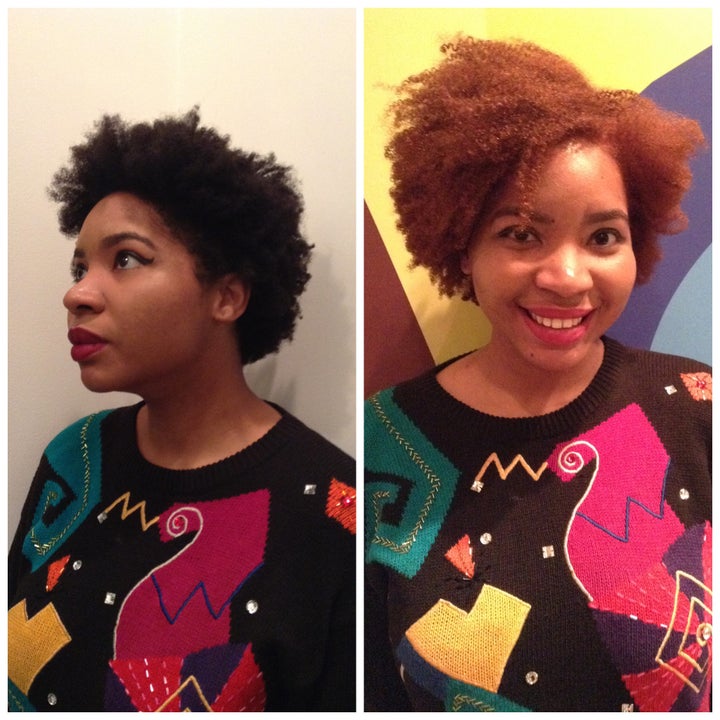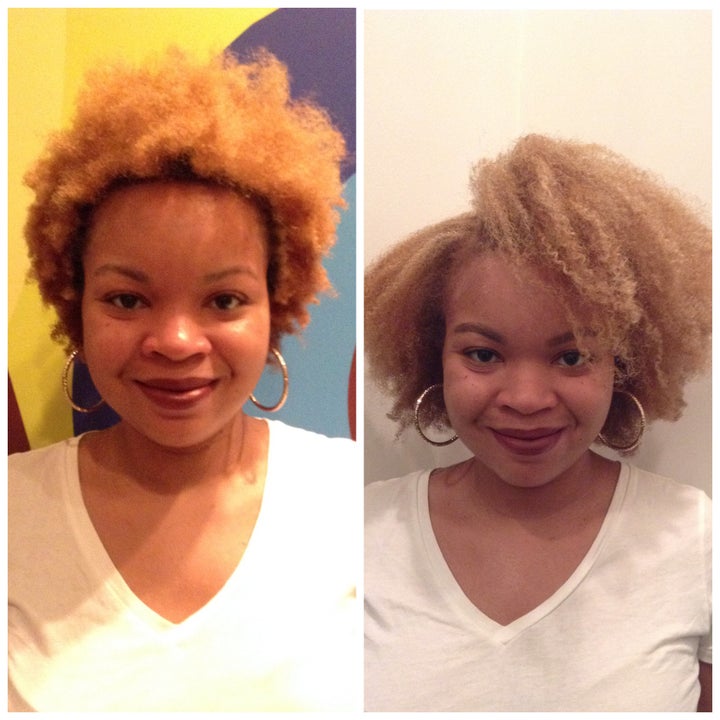 The entire color and styling process took about five hours for my color and three hours for Reese. We were both instructed to be very generous with the amount of product we use on our hair -- golfball size and not dime-size -- which includes everything from shampoo to conditioner to styling and moisturizing products.
"There's no room for error when it comes to making sure that the hair retains as much of its own natural moisture and so that you're not robbing it of moisture. It's already naturally dry, so it's important to keep it as far away from dry as possible," said Dickey. "Rinsing and conditioning, which is called co-washing, is something that's really important before and after your process."
The end results for me and Reese were phenomenal, and even better, neither of us had complaints of dry hair. Sometimes entrusting my appearance to a stranger, and especially my hair, can make me feel a bit powerless, so I understand why some natural women may be a bit cautious when it comes to coloring their hair. While natural hair does have a tendency to be dry, and for most naturals it requires a lot of maintenance, that doesn't mean that it can't be colored. So if your hair is healthy and you're already taking care of it, then the next step is to just let go of any doubts and take that leap. Your natural tresses will thank you!
Check out more photos of our kinky, curly and colored hair below.