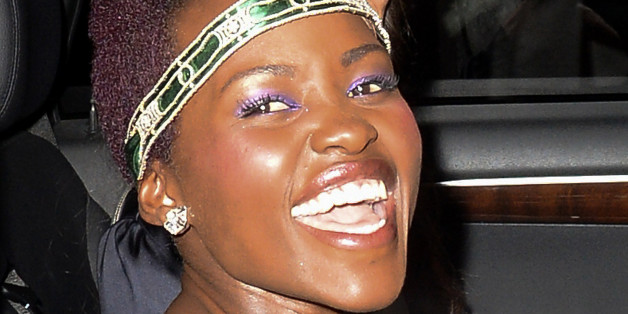 In the United States today, more than 3 out of 10 women are women of color, and by 2050, women of color will be a majority of women in the country.
So why are we still so startled to see ourselves on the cover of magazines?
Take Lupita Nyong'o, the actress of Kenyan heritage, recently named the world's most beautiful person by People magazine.
Lupita being on the cover is progress, but we have a long way to go.
The celebration of her beauty doesn't erase colorism, the same way the election of President Obama didn't eliminate racism.
When have various white women been compared for their differing skin tones?
As diversity specialists and as women of color, we have to acknowledge that young women of color in the U.S. still face so many obstacles, particularly painful experiences around skin tone, identity and self-image.
Colorism is a real thing. It is defined as prejudiced attitudes or prejudiced treatment of people based on the relative lightness or darkness of their skin in comparison to others of the same race.
Recently, there has been more national attention to the concept of colorism. A documentary, Dark Girls, got rave reviews by women of color. The film reminds us that we see and judge color and this plays a part in how we view the ideal standard of beauty. In addition, Oprah just had a Life Class about this phenomenon.
There also are the classic doll studies dating back to the 1940s and a recent study in 2010 with children showing a preference for light-skinned dolls.
Colorism affects a person to the point where a dislike or even hatred towards the self develops.
This process is called interrnalized colorism. It's a similar process to internalized racism.
Both spectrums are discriminated against -- lighter-skinned women toward darker-skinned women and darker-skinned women toward lighter-skinned women. How are women NOT going to internalize these negative, colorist messages when women of their own race are saying it against them? Perhaps even a mother to a daughter, a sister to a sister?
There used to be a time when people felt safe with people who look like them.
As an adult Black woman, I (Michelle) remember being told by a close relative that I was "a different kind of pretty" in comparison to my sister, who is lighter than me. Those words still resonate with me to this day.
As a lighter-skinned, caramel colored Cuban woman, I (Carmen) have experienced other women of color tell me I am "not dark enough" to identify as an ethnic minority. That type of within group discrimination can sometimes be even more hurtful and potent.

This is still a complex issue. One person, one experience, like seeing Lupita on a cover, cannot undo hundreds of years of an internalized issue. Just like anything else, it is going to take time.
How do we translate a message from a magazine to a young girl of color in the classroom on beauty and perceived standards?
We can't do that when whiteness is valued around the world as a blueprint for standard beauty. It's a process.
Young women of color continue to face much adversity in every day life.
We need to be conscious and consistent about creating and encouraging images where girls and women of various races and ethnicities feel seen, acknowledged, validated and valued for their cultural attributes.

Perhaps Lupita being selected as People's most beautiful person shows us that there is a possibility in getting there.
Being considered the "most beautiful" is not really at all about making the cover of a magazine. It is about being secure in being your authentic self.

Dr. Carmen Cruz is a Licensed Psychologist and Diversity Training Consultant as well as Director of Training at Texas Woman's University Counseling Center. Michelle Prudhomme-Coleman is Program Coordinator for Intercultural Services at Texas Woman's University. They wrote this piece in association with The OpEd Project, which strives to increase diverse voices in the media. You can follow Dr. Cruz on Twitter @drcruz32 or Facebook at CRUZ Consulting and Prudhomme-Coleman @Proud_Woman.
Calling all HuffPost superfans!
Sign up for membership to become a founding member and help shape HuffPost's next chapter