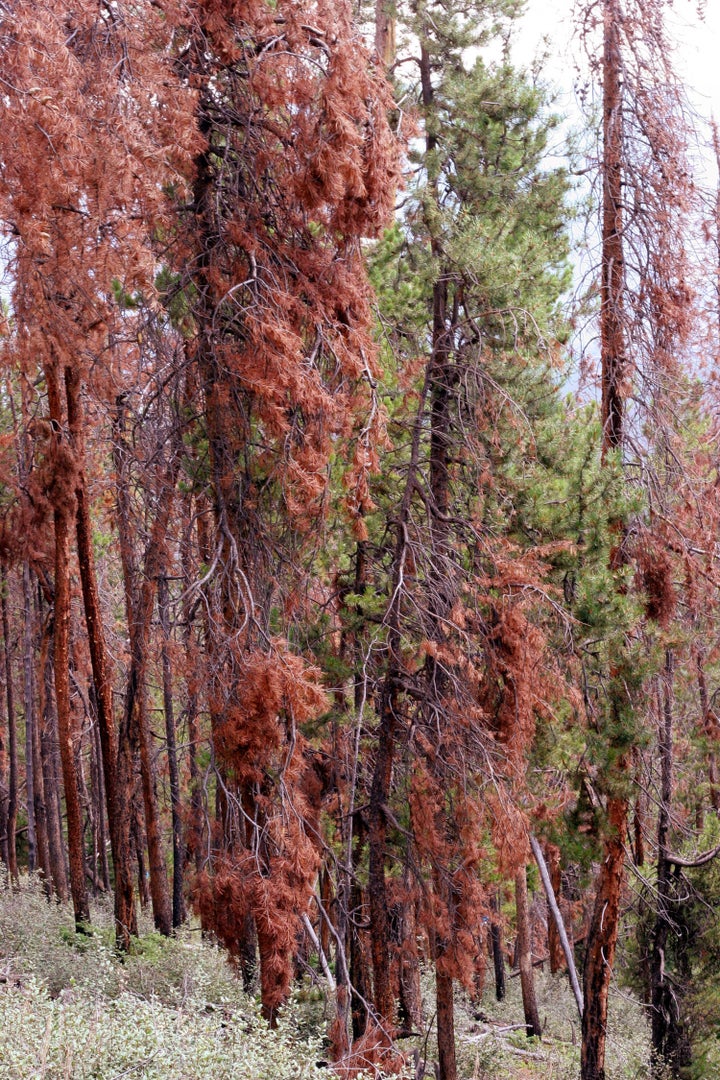 Whether used for heat, electricity, or construction the trees in the nearly 3 million acres of Colorado forest that have been rocked by the mountain pine bark beetle are proving to be a valuable resource.
Newsweek estimates that the beetle will leave Colorado with a deforested area about the size of Rhode Island -- that's a lot of surplus wood that might otherwise just go to waste.
And some home builders are starting to take advantage of it. 7News reports that a Denver home building company, New Town Builders, is using those beetle-killed trees in the new homes they are constructing. Using the dead trees could help reduce fire danger in areas with a glut of dead trees, help new growth once the trees are removed and give a boost to the ailing Colo. lumber industry, New Town Builders says.
Colorado's sawmills lose money extracting the beetle-killed trees because of antiquated contracts with the Forest Service and Department of Agriculture, Huffington Post reported.
Fox31 reports that Sen. Mark Udall (D-CO) has been working on solutions for industries that are affected by the beetle killed trees like sawmills and home builders for more than a decade. And he hopes that other home builders like New Town will get involved.
The wood could also be useful in providing a new source of heat. In Aspen, the Roaring Fork Biomass Consortium has been studying the potential to use the dead trees and other biomass for energy in the local area, according to The Associated Press. There may be as much as 6,000 tons of dry wood that could be burned in low oxygen to produce methane, which can be burned for heat in the local Aspen area.
The Denver Post reports that there is already a wood biomass project in the planning stages in Eagle County which would consume 1200 acres of waste wood that in years past has just been burned by the Forest Service. However, the Roaring Fork Biomass Consortium did point out that biomass power in Colorado may not be as cost effective as generating biomass heat because the timber in Colorado is so dry and energy costs are already lower in such an oil- and gas-rich state.
Calling all HuffPost superfans!
Sign up for membership to become a founding member and help shape HuffPost's next chapter