When Bethany Townsend finally grew sick and tired of hiding her colostomy bags, she posed for a photo in a sleek black bikini and shared the image on Facebook, not expecting much fanfare.
More than 195,000 likes and hundreds of votes of confidence later, the 23-year-old has shed any insecurities she once had and hopes she can help other people living with her condition to do the same.
Townsend, of Worcester, England, has certainly endured hardships since she was 3 and first developed Crohn's disease, a condition that causes chronic inflammation involving any location of the gastrointestinal tract, according to the Centers for Disease Control and Prevention.
She had multiple surgeries throughout the years, was nourished through a feeding tube for four years and took a range of medicines daily, according to her Facebook post. Then, in 2010, her bowels burst. She had a portion of her intestines removed and was fitted for two colostomy bags, through which her stool collects. Even after she married her supportive husband Ian, 33, she still felt reluctant to show off her figure.
Six months later, Townsend sent the image to Crohn's and Colitis UK, a nonprofit that works to improve the quality of life for people with inflammatory bowel disease (IBD), the main forms being Crohn's and ulcerative colitis.
The group was thrilled with the photo and posted it to its Facebook page. The image has gone viral, inspiring people with and without Crohn's to support Townsend's bravery and inspiring message.
"Isn't it amazing that we can have most of our guts removed and still show more 'guts' than everyone else combined xo," one Facebook commenter wrote. Townsend was shocked by the incredible feedback she received, an overwhelming reaction that has moved her to pick up modeling again and to keep advocating as much as possible for people with Crohn's disease.
CORRECTION: An earlier version of this story identified IBD as irritable bowel disease. The acronym stands for inflammatory bowel disease.
Related
Before You Go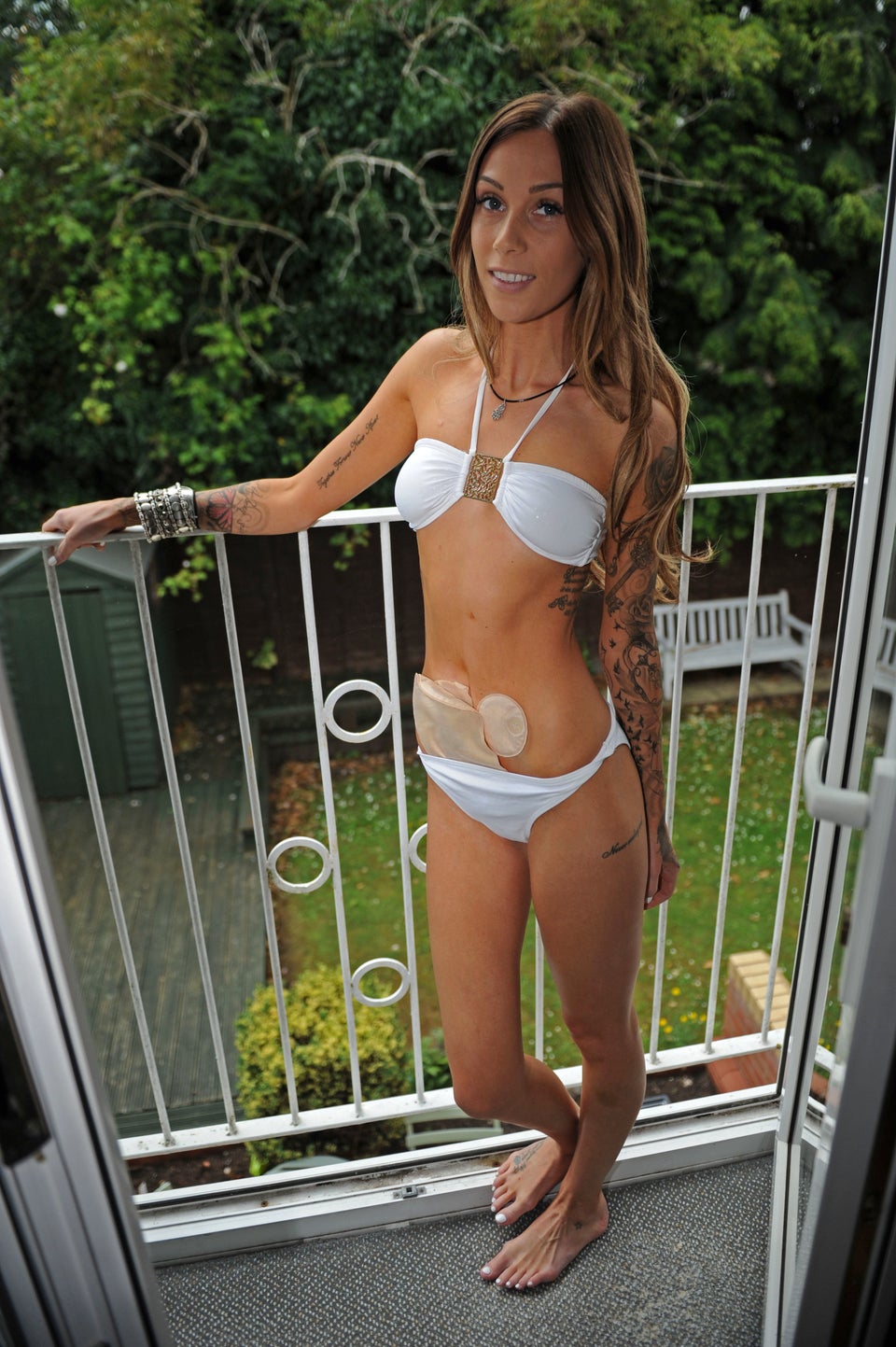 Aspiring Model Bares Colostomy Bags