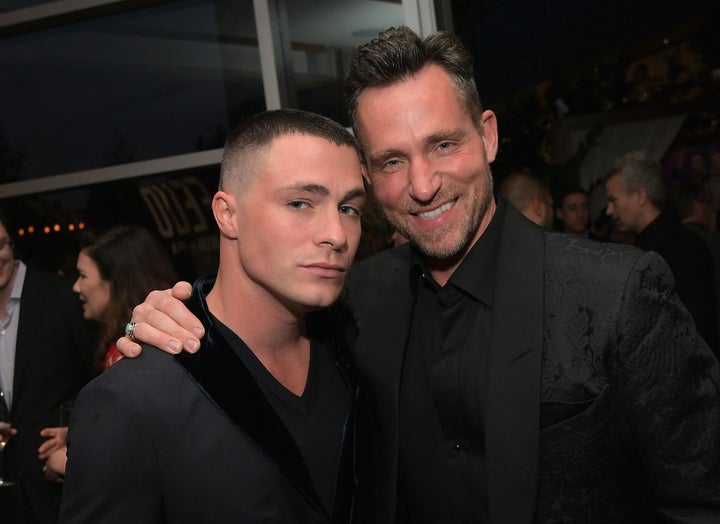 UPDATE May 6: After this story was first published, Haynes tweeted this about his new music video.
Colton Haynes and Jeff Leatham have ended their relationship after six months of marriage, US Weekly and TMZ reported Friday.
It's not clear whether they plan to file for divorce.
Haynes posted a cryptic music video to his social media accounts Thursday that some people are interpreting as a reference to the split.
"I don't like when you're staying out all night and never answer your phone, I follow you around the world just to be left alone, and man, it sucks," the "Teen Wolf" star sings in the video, which can be viewed below. "I said I loved you despite the cheating drama. ... Maybe in the future, you'll come around."
A representative for Haynes did not immediately respond to a request for comment.
Leatham, who works as an artistic director for Four Seasons Hotels, hasn't been featured on Haynes' Instagram for a while. The last photo of the couple to appear on the actor's account is dated Jan. 21. Haynes also dropped his hyphenated married name, Haynes-Leatham, from his Instagram handle; Leatham's account does not appear to have changed.
If confirmed, the breakup will mark the end of a whirlwind romance for the couple. The two men tied the knot in Palm Springs, California, in October in a ceremony officiated by Kris Jenner.
Leatham told People in October the relationship had been "love at first sight."
"A lot of people protect their hearts but you have to keep your heart and your mind open," he said. "Colton has been such an inspiration to me. We couldn't be more different but our love is the same and I think that's the strongest part of our relationship."
Popular in the Community