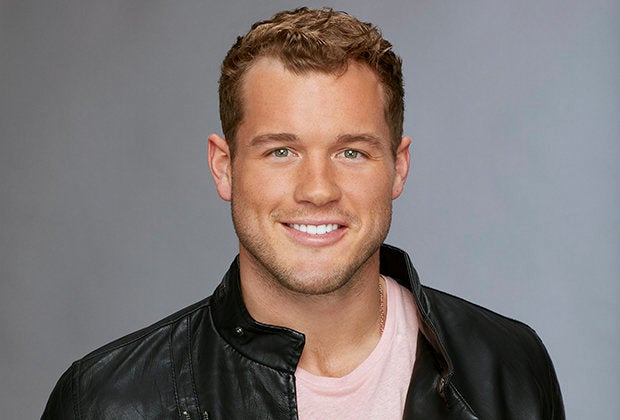 Excuse us while we stifle a quick scream due to Peter Krause being overlooked (again!) as "The Bachelor," because Colton Underwood has been tapped as the new suitor for the franchise's upcoming 23rd season.
A rose ceremony might happen on every episode, but the most important one goes down between ABC and its leading man. So, on Tuesday morning, the network gave its proverbial flower to the former NFL player.
The 26-year-old competed on Season 14 of "The Bachelorette" with Becca Kufrin, but his former fling with past contestant Tia Booth, who he continued to date on the spin-off "Bachelor In Paradise," as well as his much-discussed virginity, proved to be stumbling blocks in their love story.
On "Paradise," which is airing this summer, Underwood reunited with Booth. But on Monday's episode, the two went their separate ways after he revealed he couldn't see a long-term relationship with the Arkansas native, leaving both in a puddle of tears.
"I just wanted us to work so bad, and it's just not there," Underwood said on the episode. "You deserve somebody that's going to be crazy about you every single day."
But Underwood didn't dwell too much on the split. He appeared on "Good Morning America" on Tuesday to kick off his journey as the new Bachelor.
"We are finally on the same page for the first time in our relationship and we are just good friends," he told host Michael Strahan about his current status with Booth.
"Third time's a charm. That's what they say, right? That's what I'm hoping for," he added.
Despite the back-to-back breakups, Underwood said he is looking forward to "being engaged and then getting married shortly after that" ahead of this season.
And he has no regrets about his experience so far with Bachelor Nation.
"One thing I took pride in on both seasons was being true to who I am," Underwood said. "It took all of that to get to where I'm at now and know who I am as a person and know what I want in a life partner."
And while certain "Bachelor" fans were still hoping for other contestants from Kufrin's season, like Blake Horstmann and Jason Tartick, to assume the role, Underwood got his fair share of congratulations on social media, including good wishes from former Bachelor Nick Viall and his ex, Booth.
Underwood's season of "The Bachelor" is set to premiere in January 2019.