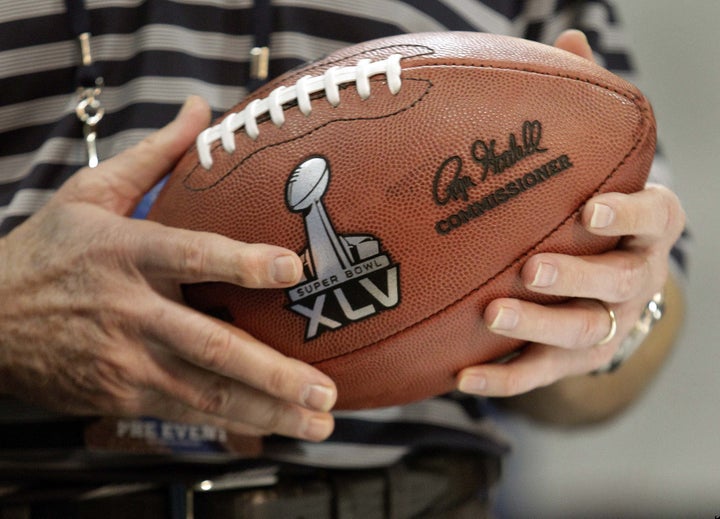 The Colts did not emerge victoriously at the Super Bowl, but their loss is a gain for children and families left with few possessions after Haiti's catastrophic earthquake. World Vision, the humanitarian organization which annually receives all donated, post-season apparel from the NFL and its partners, will this year send Super Bowl game-day clothing to Haiti, followed by larger quantities in the coming months.
Haitian children and families not only need life's basics and the ongoing generosity of Americans through established relief organizations, they need some semblance of joy restored in their lives -- and the dignity that new clothes bring. In the coming months, when clothing can be appropriately integrated into its relief response, product donations from the NFL and its partners will be distributed by World Vision.
"For years, World Vision has helped us to ensure that no NFL apparel goes to waste," said David Krichavsky, NFL Director of Community Relations. "With the enormous needs in Haiti and World Vision's long-term presence there, we know that these goods will go to very good use."
Prior to championship games, Reebok produces shirts and caps and McArthur Towel & Sports produces Trophy Towels, announcing each team as the winner. These items are kept on hand for the winning team's players to wear immediately following the game. Since 1992, World Vision has accepted thousands of unusable shirts and caps following football's biggest event.
Additionally, major sporting good retailers and manufacturers donate large quantities of official apparel that they have stocked in anticipation of either team winning the Super Bowl. On average, this equates to about 100 pallets annually -- or $2 million worth. Instead of being destroyed, the losing team items are shipped from the host city to World Vision's International Distribution Center in Pittsburgh, PA.
World Vision also receives counterfeit NFL team apparel through its work with United States Customs. The program began in 1991 at the Storehouse of World Vision through a donation of confiscated goods from Los Angeles Customs. World Vision disburses confiscated goods and official, licensed apparel only in pre-approved, developing nations.
Public donations to World Vision's Haiti Quake Response can be made by calling 888-56-CHILD, at www.worldvision.org, or by texting the word "GIVE" to 20222.
Related
Popular in the Community