After a hot start to the T.J. Yates-era, it seems that the Houston Texans are finally out of luck. And interestingly, the woeful Colts, in defeating the Texans may be out of Luck as well. But while the main story to emerge from the game may be that fact that Indianapolis is no longer a lock to earn the rights to draft highly coveted Stanford quarterback Andrew Luck, another issue re-emerged that has been debated heavily -- the calling of personal fouls.
Last night during the Colts' comeback win over the Texans, multiple personal foul penalties were called that many felt were highly questionable (including two inside the Houston's 30-yard-line against the Indianapolis' final drive). But one penalty in the first half of the game, called on Texans defensive end J.J. Watt, caused particular ire and backlash.
We've posted video of the hit above. Do you think it was a penalty or not? Beyond that, if you don't think it was a penalty, do you think calls such as this are a necessary evil to reduce head injuries among players in the league? Let us know your thoughts in the comments section.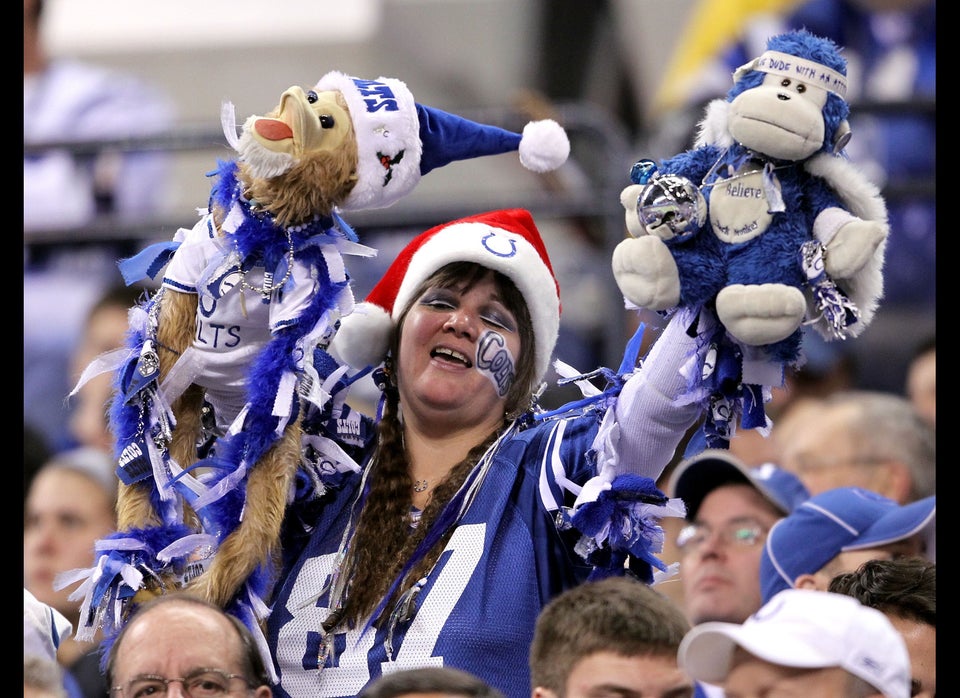 Colts Top Texans For 2nd Straight Win