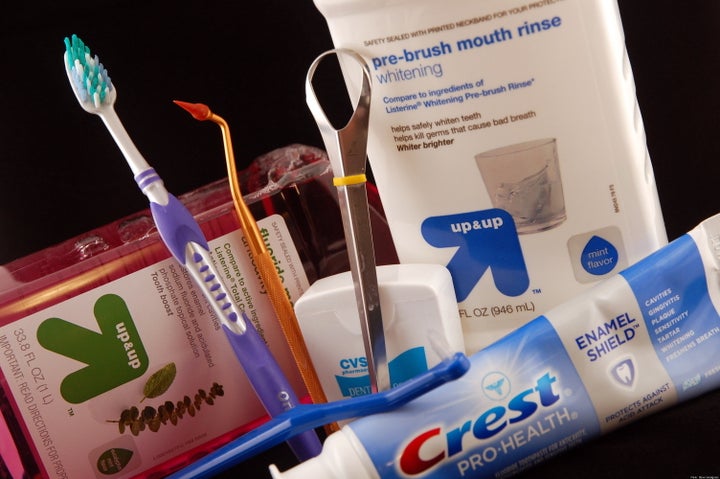 You'd think by grad school most people would have mastered the fundamentals of basic hygiene. Apparently not.
An e-mail sent out to first year students at the Columbia Business School informs the corporate hopefuls that Investment Banking Club board members are not pleased with the young ones' personal hygiene. The memo offers students a "friendly reminder on some dress code and personal hygiene basics," such as teeth-brushing, haircutting and forgoing backpacks, tacky cufflinks (for men) and cute rain boots (for women). The e-mail also encourages students to "carry a sewing mini-toolkit, in case your suit hems need an emergency sewing."
But what these students lack in cleanliness they make up for in charm, right? Wrong. Students received another e-mail from the IBC alerting them that their over-eagerness was not making a good impression on potential employers. As the e-mail reads:
It has come to our attention that some of you have already managed to become notorious for their willingness to elbow their peers out of the circle around senior bankers and virtually attack the bankers with questions, thus preventing other students from networking and participating in the conversation. This is never a good strategy and acting in a socially undesirable way runs a strong risk of branding you as undesirable not just to your classmates but also to recruiters.
The missive goes on to gently reminded students that "bankers are very observant people" and that, in order to secure employment, being a team player is a good thing while "overwhelm[ing] bankers with questions when they are taking a small break (i.e. chewing food)" is not.
What do you think of this behavior? Do you have any stories to share? Tell us in the comment section.

REAL LIFE. REAL NEWS. REAL VOICES.
Help us tell more of the stories that matter from voices that too often remain unheard.