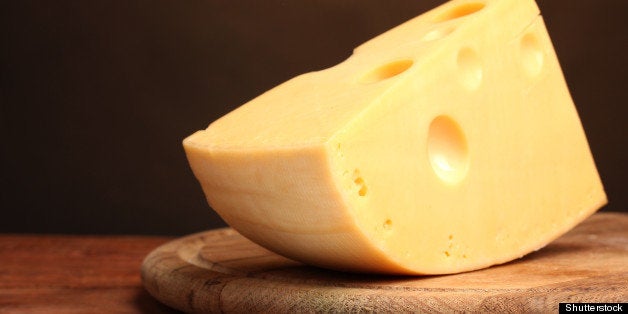 Every spring, Columbia University's student blog, Bwog, asks graduating seniors, "Would you rather give up oral sex or cheese?"
It's part of a series Bwog calls "Senior Wisdom," and last week the site received an analysis of seven years of cheese vs. oral sex responses from someone who wanted to be known only as "Fromage '13."
Overall, 42 percent of seniors would give up oral sex before cheese, and just 30 percent would foresake cheese before oral sex. Another 28 percent avoided the question or didn't give a direct answer.
Female students were much more likely to toss aside oral sex. Forty-six percent chose to keep cheese, compared to just 26 percent who would rather do without the dairy product. Among male students, 32 percent would give up cheese, while 36 percent were willing to give up oral sex and keep cheese.
Fromage '13 acknowledged Bwog's survey of Columbia seniors does not constitute a truly random sample, so it should not be considered a real scientific study. And because the interviews were all made public and posted on Bwog's website, it's unclear how many students gave an honest answer, as opposed to just trying to be funny.
Here are a few sample answers to "Would you rather give up oral sex or cheese?":
I'll defer to Keith Richards, who's seen some things: "Cheese is a no-no for me. Everybody else, go eat it. Just take a look at yourself. Fermented milk is not the ideal choice for everyday eating, that's all."
What about you? What would you say?
Popular in the Community