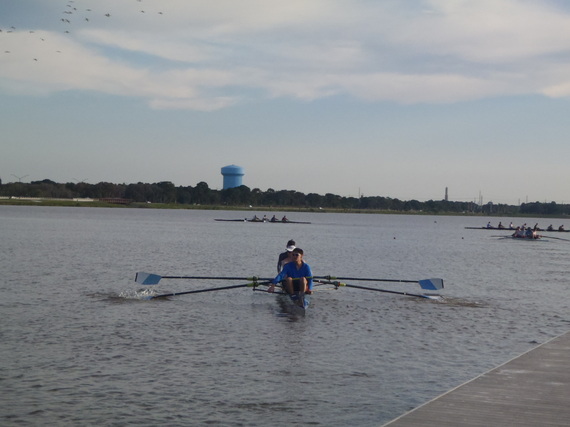 Cowbell, cowbell! Columbia University's three crew teams launched their racing shells on the sunny shores of Sarasota for the first time over this winter break for their annual southerly training trip. Over 700 Columbia alumni reside in the Sarasota-Bradenton area (where JetBlue has direct flights from JFK & LGA), but these Columbia Lions are primarily retired and many consider themselves "seasonal" (half year up north and half year on the suncoast as "snowbirds"). The student athletes would appear as "cubs" to most of these senior alumni.

On January 9-17, 2015, Columbia head coach Scott Alwin brought the Men's Heavyweight, Men's Lightweight and Women's Rowing teams to train in the newly built Nathan Benderson Park. Benderson Park is the first Olympic standard rowing course in the southeast United States, and will be the venue for FISA's 2017 World Rowing Championship in Sarasota.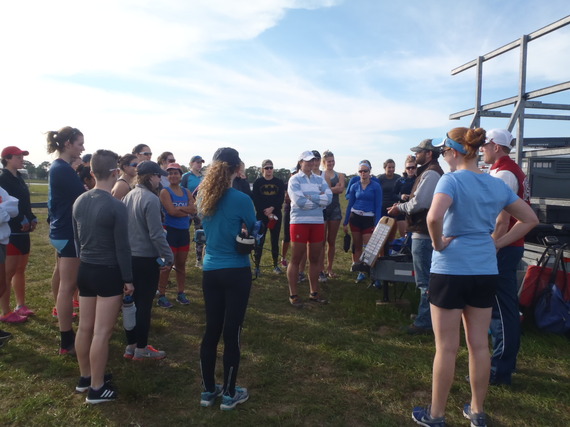 Columbia Women's Rowing (headed by Coach Scott Ramsey and joined by assistant coaches Nick Dawe and Colleen Irby as well as former Columbia rower McKenzie Largay, who's pursuing her Public Health master's degree at Columbia Medical) had a powwow session before launching their boats.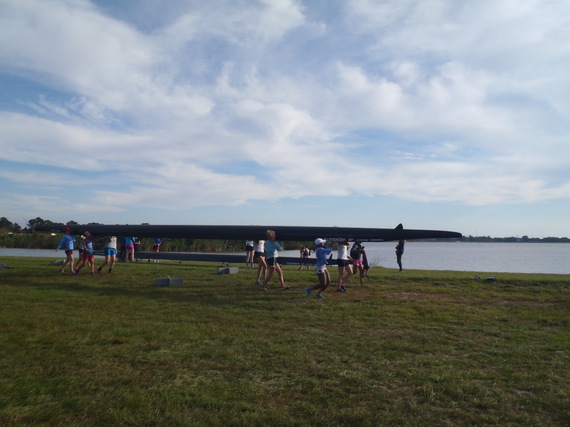 Head Coach Scott Alwin (below in visor) meets with the heavyweight men in full gear prior to their row.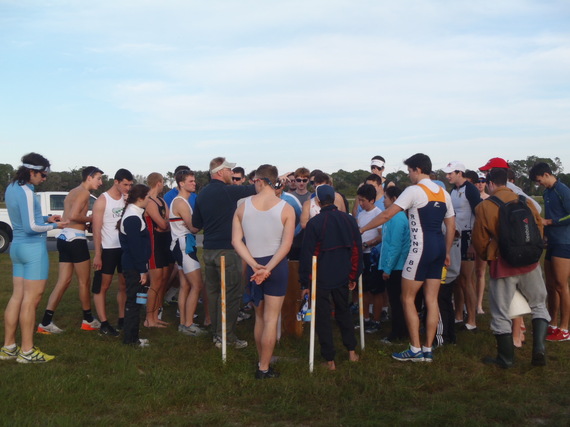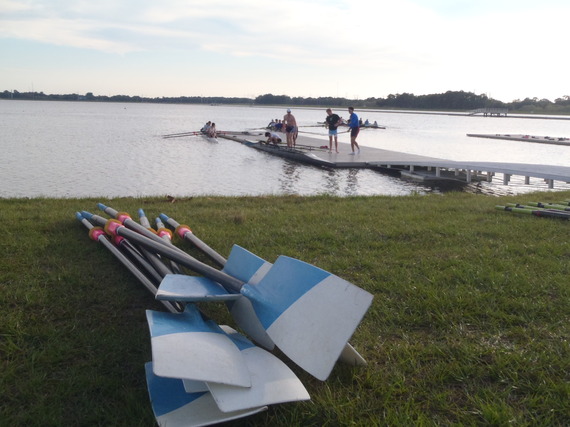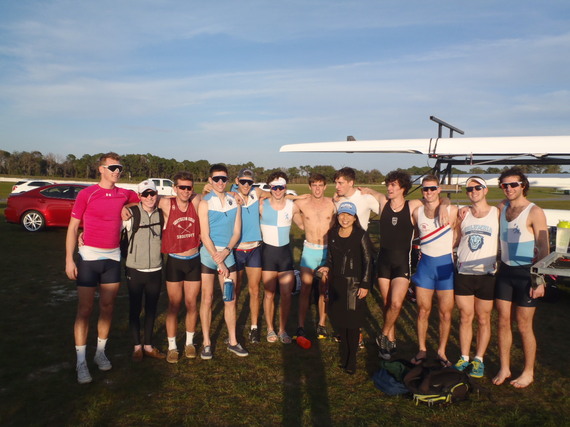 Shading the sun with my Columbia cap and also carrying my cowbell from the 2002 Winter Olympics at Salt Lake City, I got my first selfie with the athletes - I am dwarfed by Columbia Men's Lightweight guys! I wore my Columbia Crew pin proudly - gifted from my buddy and former Columbia rower David Filosa.
My own rowing experience has been limited only to sessions on an erg inside a gym! Maybe someday I will actually attempt the waters, then again, maybe not. In any case, just getting to see these stellar athletes practice for their spring races is very exciting, as photos in the local Sarasota Herald-Tribune gallery taken by Nick Adams illustrate.

I hope Columbia Crew will be back in sunny Sarasota for many future training trips and competitions. Local alumni Carl Chorba and Kevin Collins (namesake of the annual Collins Cup regatta between Rutgers and Columbia) will be able to not only cheer for these young athletes, but also reminisce about their own rowing days back on the Harlem River. In the many races to come for Columbia and at Benderson Park, we enthusiastically shout "More cowbell!"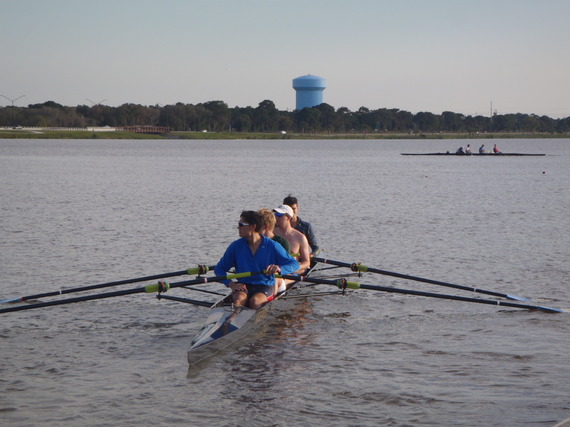 At the end of the day, the only evidence of the rigorous hours of training that had gone on just moments before on the serene shores of Nathan Benderson Park was the glint of sunlight reflected off the ordered blades, and the colorful array of shoes that decorated the dock.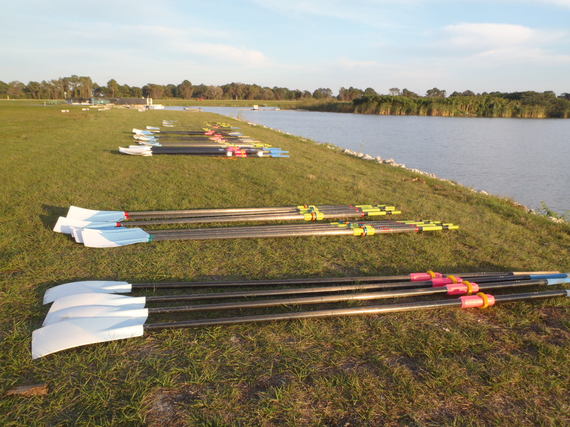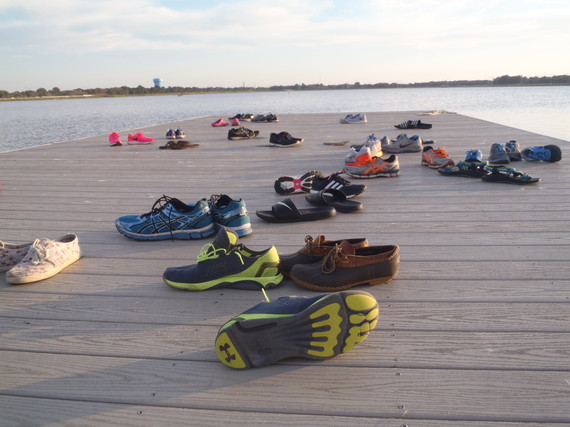 Calling all HuffPost superfans!
Sign up for membership to become a founding member and help shape HuffPost's next chapter