Filmed Entertainment Inc., the parent company of Columbia House, on Monday filed for Chapter 11 bankruptcy protection and is seeking to sell off the last vestiges of what was once a billion-dollar business.
The Columbia House music club combined with former rival BMG Direct in 2005. It shuttered its music club entirely in 2010 and began selling only movies. FEI acquired the company two years later.
By earlier this year, a third-party service was handling all of Columbia House's operations, and the company had no employees.
Famous for its eight-CDs-for-a-penny deals, Columbia House was at the height of its popularity in the mid-'90s, when it accounted for 15 percent of all CD sales, according to The Boston Phoenix's 2011 profile of the company. Columbia House reached its peak revenue in 1996, raking in roughly $1.4 billion that year. But the company's fortunes have been in a steady two-decade decline, netting just $17 million last year.
Despite its popularity and seemingly irresistible deals, Columbia House eventually became reviled for the terms concealed in its fine print: Though members could nab a stack of albums for 1 cent, they had to buy additional albums over time -- at a high markup and with exorbitant shipping rates -- to fulfill the membership agreement.
The company's business model exemplified what is known as the "negative option cycle" which put members on the hook for items sent by the club unless they declined them first.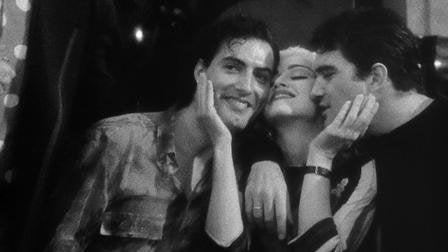 14 Music Documentaries Worth A Watch
Popular in the Community