The names of four alleged sexual assaulters were recently scrawled on the wall of a women's bathroom stall at Columbia University.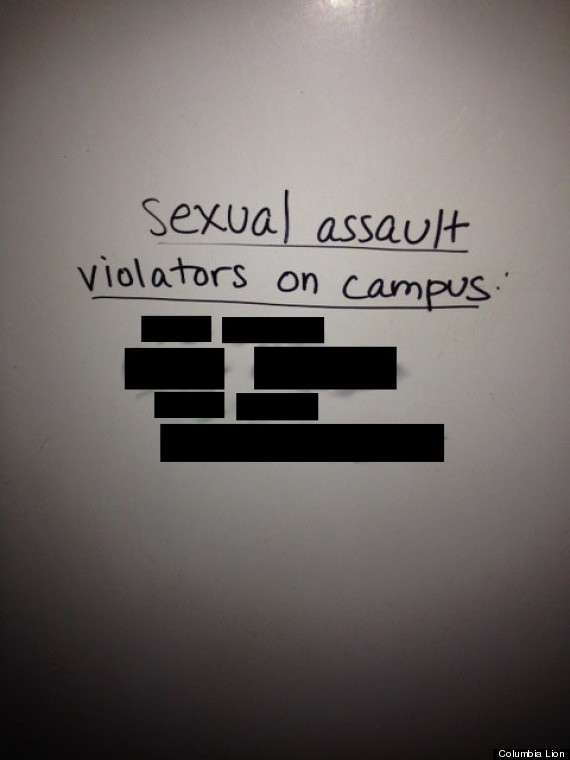 The University, which is among a number of prestigious schools across the country embroiled in controversies over the handling of sexual assault claims, released a statement confirming the existence of the list.
"We were alerted to bathroom graffiti in Hamilton Hall, and Public Safety investigated. Graffiti is routinely removed by Facilities staff," Columbia communications official Daniel Held said.
The students argued that punishments doled out to perpetrators, many of whom receive just a semester's worth of suspension, were far too lenient.
"Each time I see him, it's really hard, emotionally, and just walking around school, there's this total paranoia that I'm going to run into him," said Columbia sophomore Camila Quarta.
While the university has maintained it is committed to reforms, some students feel administrators are only eager to brush the issue under the rug.