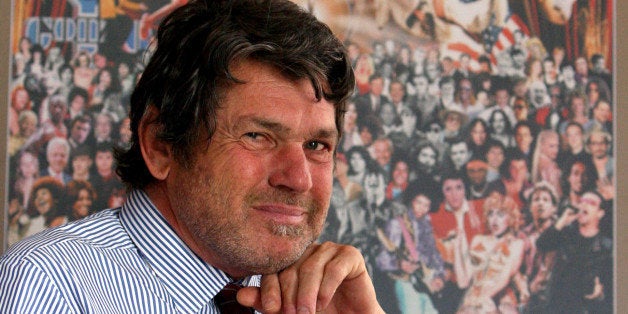 NEW YORK -- Columbia University's Graduate School of Journalism will conduct an independent review of Rolling Stone's disputed November story on an alleged 2012 gang rape at the University of Virginia, the magazine announced Monday.
Rolling Stone apologized on Dec. 5 after several news organizations revealed problems in contributing editor Sabrina Rubin Erdely's article. However, the magazine has not fully retracted the story.
Since the apology, Rolling Stone editors and Erdely have declined to comment on the article, citing an internal review process. It hasn't been clear how the magazine was investigating itself, given reports that both Erdely and a Rolling Stone reporter were contacting UVA students. Last week, three friends of Jackie, the alleged victim, disputed how they were portrayed in the article and said Erdely never contacted them before publication. Erdely had also not contacted the alleged attackers before publishing Jackie's claims.
On Monday, Jann Wenner, the magazine's founder, publisher and editor, announced in an editor's note that Columbia would oversee a separate review of the story. He wrote:
In RS 1223, Sabrina Rubin Erdely wrote about a brutal gang rape of a young woman named Jackie at a party in a University of Virginia frat house ["A Rape on Campus"]. Upon its publication, the article generated worldwide attention and praise for shining a light on the way the University of Virginia and many other colleges and universities across the nation have tried to sweep the issue of sexual assault on campus under the rug. Then, two weeks later, The Washington Post and other news outlets began to question Jackie's account of the evening and the accuracy of Erdely's reporting. Immediately, we posted a note on our website, disclosing the concerns. We have asked the Columbia Journalism School to conduct an independent review –- headed by Dean Steve Coll and Dean of Academic Affairs Sheila Coronel –- of the editorial process that led to the publication of this story. As soon as they are finished, we will publish their report.
The Washington Post's Erik Wemple reported Monday that Wenner had approached Columbia faculty about auditing the story and that there isn't a deadline to complete the report, which will be published on the magazine's website.
News organizations are often reluctant to allow independent investigators to assess major journalistic screw-ups, though such reviews aren't unprecedented.
A decade ago, CBS News appointed an independent panel to investigate the controversy known as Rathergate, in which then-anchor Dan Rather aired unsubstantiated documents about then-President George W. Bush's service in the Texas Air National Guard on "60 Minutes II." However, CBS News declined calls to appoint an independent panel to dig into a discredited 2013 "60 Minutes" report on the Benghazi attacks.
Related
Popular in the Community