In the beginning of the fall 2014 term at Columbia University, Zachary, then a senior, had just started dating a fellow student. They were not "boyfriends yet," Zachary said, but they decided to attend an on-campus party together late one Thursday night.
Zachary said they did not stay long at the party and agreed to leave together. They went back to Zachary's date's dorm room. Once they were in private, Zachary said, the male student attempted repeatedly to coerce him into intercourse, and forced Zachary to perform oral sex. He said he experienced throat pain from the incident.
Zachary said he knew he was sexually assaulted, but he held off reporting it because he thought he could deal with it on his own. But in the weeks that followed, he could not avoid seeing the other student around campus, and he continued to feel emotionally uncomfortable. On Oct. 28, 2014, he reported the incident to university officials.
Adding to his hesitation to report the assault, Zachary's knowledge of the process was largely based on what activists had said about how the school mismanages such cases. For instance, in January 2014, the Blue & White student magazine published a story portraying the university as mishandling sexual assault cases filed by three women at the university. Those women, along with 20 others, filed federal complaints against the university three months later. The complaints spawned two investigations that launched around the holiday season.
A week before Zachary's alleged assault, one of the women featured in the Blue & White article and in the complaint, Emma Sulkowicz, announced she would carry a dorm mattress around campus as long as her accused rapist remained at the university.
Initially, Sulkowicz was heralded as a prime example of a survivor-turned-activist, garnering support from politicians, writers and advocacy groups nationwide. The tone of the conversation shifted in December when her alleged assailant, Paul Nungesser, spoke out to declare his innocence. Depending on who the public believed, Sulkowicz was either a heroic victim or a vindictive liar.
As the media drew attention to Sulkowicz's highly visible activism, international focus shifted to Columbia and allegations that the school botched its handling of sexual assault cases.
A HuffPost examination of Zachary's case, as well as those by two others students -- based on hundreds of pages of Columbia's investigative reports and emails exchanged between university officials and students -- shows that Sulkowicz's case is not an isolated incident. These documents show that both before and after the investigation of Sulkowicz's alleged sexual assault, Columbia has taken missteps in handling other cases, failing to adhere to federal guidance and standards.
Several of the students who spoke candidly about their cases with The Huffington Post for this story did so on the condition of anonymity, to protect their privacy.
Video produced and edited by Jon Strauss, graphics by Adam Glucksman. (Cover photo by Jon Strauss/The Huffington Post)
60 Days
Title IX, the federal law that mandates gender equality in education, advises sexual assault cases be fully resolved within 60 days of the initial reporting. Columbia's policy goes further, stating that investigations will take no longer than 30 days and that once the investigation is over, a hearing will wrap up a case two weeks later.
According to university documents, Zachary's case took seven months. In another case from 2014, a transgender Columbia sophomore said xe* waited over six months for the investigation to be resolved. And, Sarah, a rising senior, filed two sexual assault cases in 2013. One took four months to resolve; the other took six.
Though breaks in the academic year can present scheduling challenges, college officials can continue communications through email, Skype or on the phone, said Djuna Perkins, an independent consultant at DP Law firm in Dedham, Massachusetts, who has been hired by other universities to investigate sexual assault cases. Taking seven months to investigate a case is too long and problematic, she said.
The accused student in Zachary's case also complained about the lengthy investigation, calling it "absolutely ridiculous." The student, who has not been charged with any crime, told HuffPost the encounter was entirely consensual, something Zachary clearly disputes. But the accused said the lengthy process complicated his life, like it did for Zachary, since they were in the same academic community and participated in similar extracurricular activities.
*The student prefers the pronouns xe, xim and xir.
Maintaining Confidentiality
After a student files a sexual assault complaint at Columbia, the university requires the accuser and the accused to adhere to strict privacy rules, meaning neither students may discuss the case with other students in person, online or through third parties. Students commonly refer to this practice as "a gag order."
In real-world situations this practice leaves alleged victims in potentially vulnerable situations. For instance, both Zachary and Sarah, over the course of their investigations, attended parties where their alleged assailants were also present. But because of the gag order, they weren't able to seek out a friend to whom they could confide about their discomfort.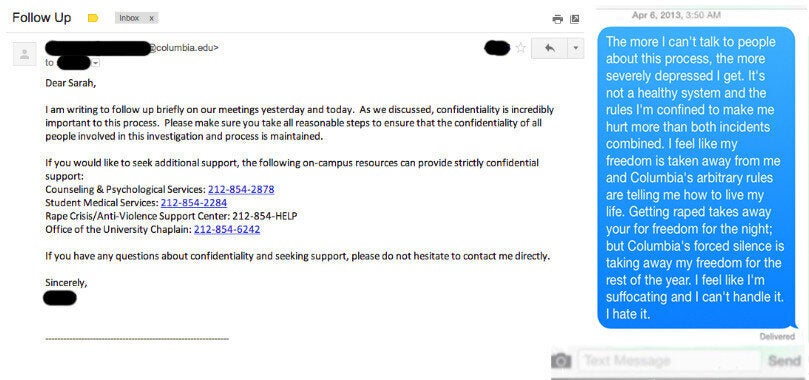 In another incident in spring 2014, Sarah learned the accused student from her first case had been hired to DJ the Columbia Music Festival. Sarah, a member of student council, was asked to help promote the concert, including circulating fliers and T-shirts with his name on it.
"I was disgusted," Sarah said. Because of the confidentiality agreement, she was under the impression that she wasn't allowed to tell anyone why she was upset. She said she asked the university to intervene, but Columbia said she was on her own.
Consequently Sarah broke the gag order and told the student committee about the sexual assault report she had filed. They agreed to remove him from the event's lineup. Activists offered to help Sarah find legal assistance should the male student take legal action against her.
The accused student in Zachary's investigation said he saw comments on social media that he perceived to be harassing in nature about the case. When he complained to the university about them, the university declined to do anything about it.
In addition, Zachary said university officials warned him against potential retaliation, real or perceived. One example officials gave him, he said, was if the accused student was not invited to parties thrown by Zachary's friends, that could be perceived as retaliation. And if Zachary was found guilty of retaliation, he could face his own misconduct charges, he said.
Colby Bruno, a senior legal counsel at the Victim Rights Law Center in Boston who has worked on many student sexual assault cases around the country, was bewildered by Columbia's definition of retaliation. "That's so short-sighted, I really have no words," Bruno said. "I think schools need to be thinking a lot more common sense than they are with their [general counsels]."
Columbia had no comment about their confidentiality rules, though a spokesperson said the school "urge[s] students to use discretion in speaking about cases." The university added that it would never punish students for talking about their cases and experiences.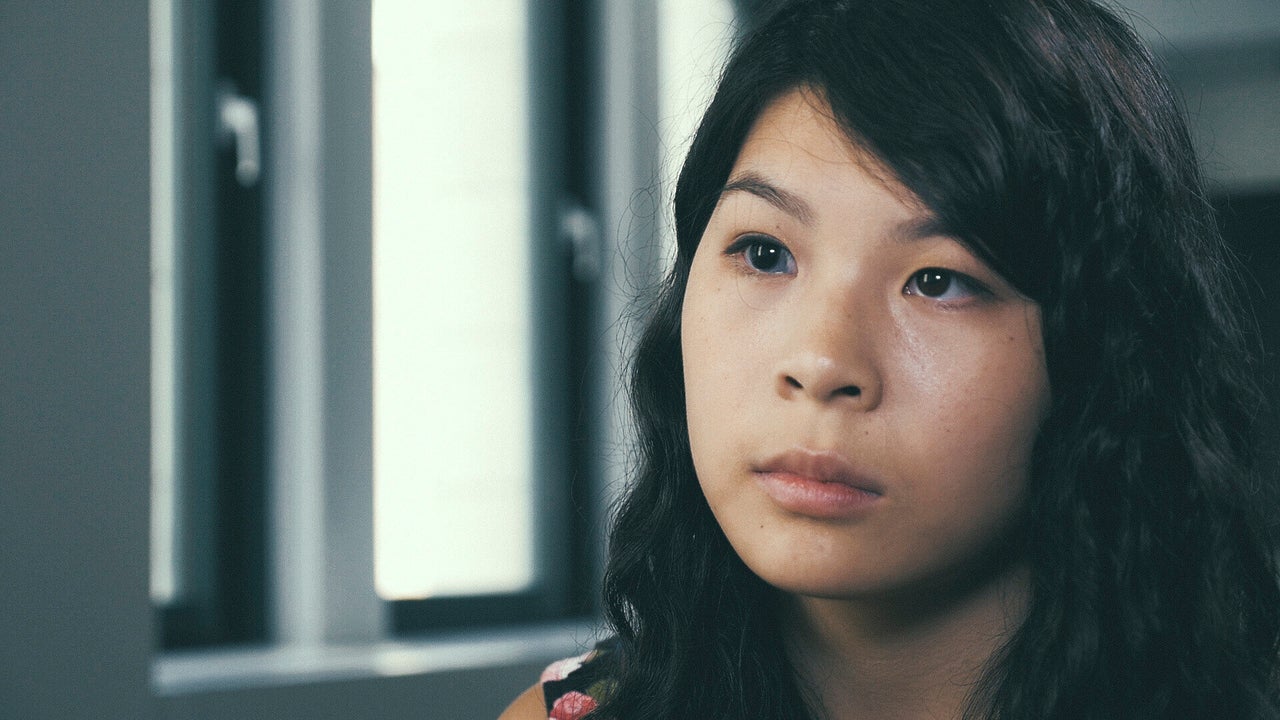 LGBTQ And Reporting Assault
After a student files a report about experiencing sexual assault, university investigators interview the student within a few days about what happened. Complicating the cases of Zachary and the trans student was the nuanced language necessary to address different sexual orientations and gender identities.
One of the investigators asked Zachary during the investigation if he had been assaulted "doggy style," Zachary said, adding that both investigators said during the interviews they felt uncomfortable discussing sexual assault.
"They are supposed to be professional investigators. It takes an enormous amount of courage and responsibility to do this," Zachary said, referring to the difficulty he had in deciding to report the assault. "And these two dopes are fumbling around, telling me how uncomfortable they were. Isn't that their jobs? Don't they deal with this every single day?"
Ken Schneck, director of the Leadership in Higher Education Program at Baldwin Wallace University in Cleveland, said it would be "egregious if that discomfort was discovered and expressed in that situation." Schneck handled sexual misconduct cases as a dean at Marlboro College and Sarah Lawrence College for a combined 10 years.
"It further victimizes the survivor," Schneck added. "Now, not only do I not have to talk about a traumatic experience, but I need to do LGBT 101 and I need to make you comfortable." Columbia is generally considered an LGBT-friendly school. However, Schneck said inappropriate comments made by administrators to LGBT students at any school are due to a failure in training.
Indeed, during the hearing for the trans student at Columbia, an insensitivity to the student's gender identity resulted in a "destabilizing" experience, xe said. The accused student continuously misgendered the trans student during the hearing. The student complained to Columbia officials about a lack of sensitivity, but no one intervened to correct the accused student's language, according to the the trans student.
"[The accused] is another gender-queer person who also uses 'they,' 'them,' 'their' and knows what my pronouns are and continued to misuse them," the trans student said.
While not responding to specific allegations, the university said employees in the office handling sexual assaults "are hired for their roles based on prior training and experience," and all professional staff training "is LGBTQ-issue informed, and our investigations and support services staff operate from that diverse perspective."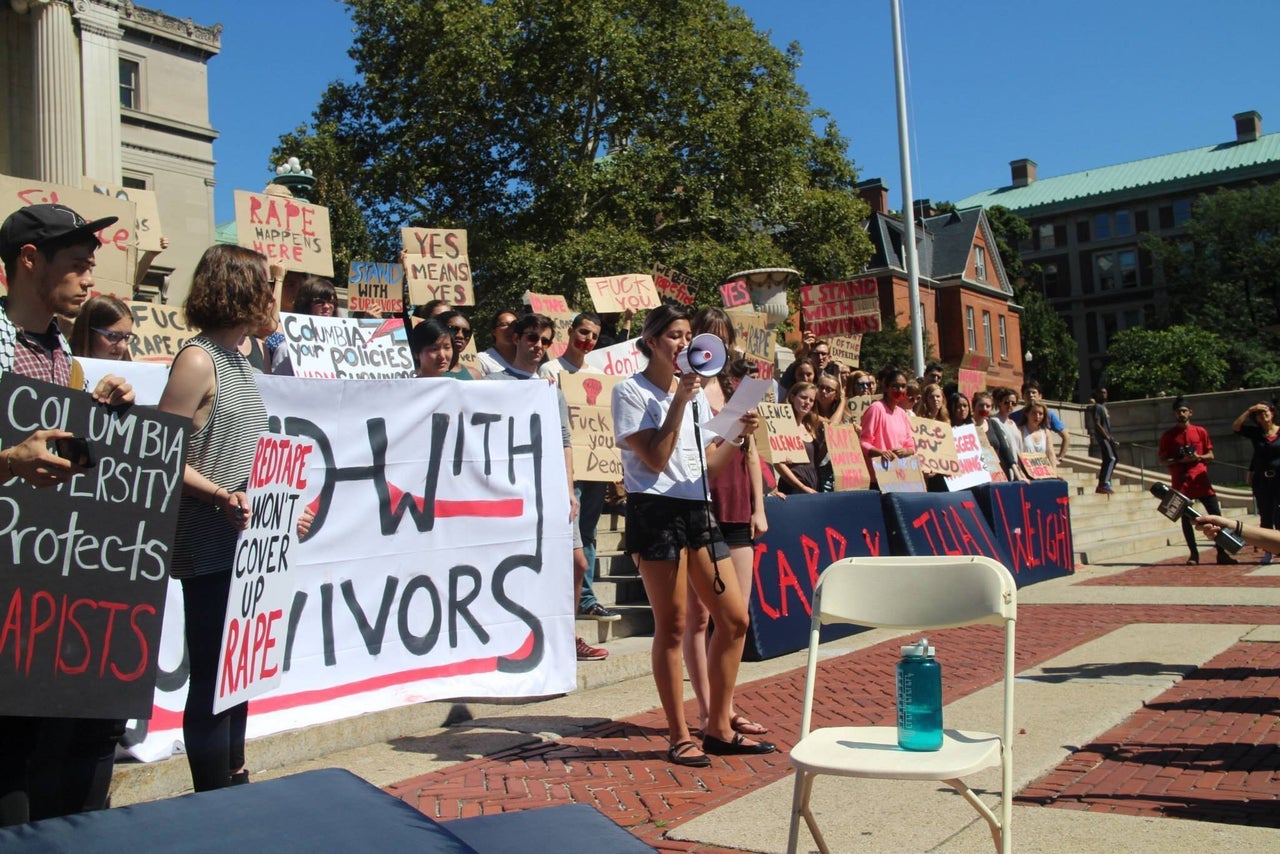 Calling All Witnesses
When Columbia looks into a sexual assault case, the investigators ask both the accuser and the accused to name any potential witnesses. Columbia is then obliged to make a reasonable effort to contact the people named by both parties, as recommended by Title IX standards.
In one of Sarah's cases, school investigators spoke with several witnesses for the accused student, but only interviewed one of Sarah's, according to a copy of the investigator's report. While Sarah's case resulted in the accused being found guilty, Sarah said the investigation process was not equitable.
None of the witnesses Zachary named for his case were initially interviewed, according to emails and report details. Investigators told Zachary they closed their investigation in January 2015, but Zachary learned in March they had not spoken to any of his witnesses. After Zachary complained to the university, Columbia told Zachary in an email they would consider speaking with them "if you believe your witnesses would have something additional to provide to the investigation."
"The idea of not interviewing witnesses is just baffling," said Corey Rayburn Yung, a University of Kansas law professor who regularly assists in sex crime cases in the criminal justice system. Speaking with multiple witnesses "is always going to be more effective in getting to the truth of what happened."

In acquaintance assaults, sex crimes experts say, it is critical to speak with witnesses in a timely manner given that physical evidence may be lacking.
Delaying interviews can also be problematic because memories fade over time. "There's no reason to wait [to start interviewing witnesses]," said Perkins, the independent investigator. "During an investigation I'm usually looking to find additional witnesses."
The university declined to comment about these allegations, repeating citing an "ethical responsibility" to not speak about individual cases.
Interviews And Transcription
As a policy, Columbia does not record, take video of or transcribe interviews -- including those with the accused, the accuser and any witnesses -- during the investigation.
Students have previously complained about this lack of recording during the investigations process at Columbia, and in response Columbia changed its procedures starting in the 2014-15 academic year. Now, two investigators, rather than one, conduct the interviews.
Six months after Zachary initially reported his assault, the investigation concluded the accused was not responsible. Zachary appealed based on what he said were factual errors in the report, but because interviews were not recorded, Zachary was not able to prove his complaint held water.
Columbia declined to comment on why they don't record interviews.
Tracey Vitchers, head of the nonprofit Students Active for Ending Rape, which started at Columbia 15 years ago, suggested it would be better for both the accused and accusers if students first submitted their version of events to school investigators.
"It allows [the students] to create their own written record at the time of the alleged assault," she said, "and would assure both students feel their side of their case is being represented in the best way they think happened."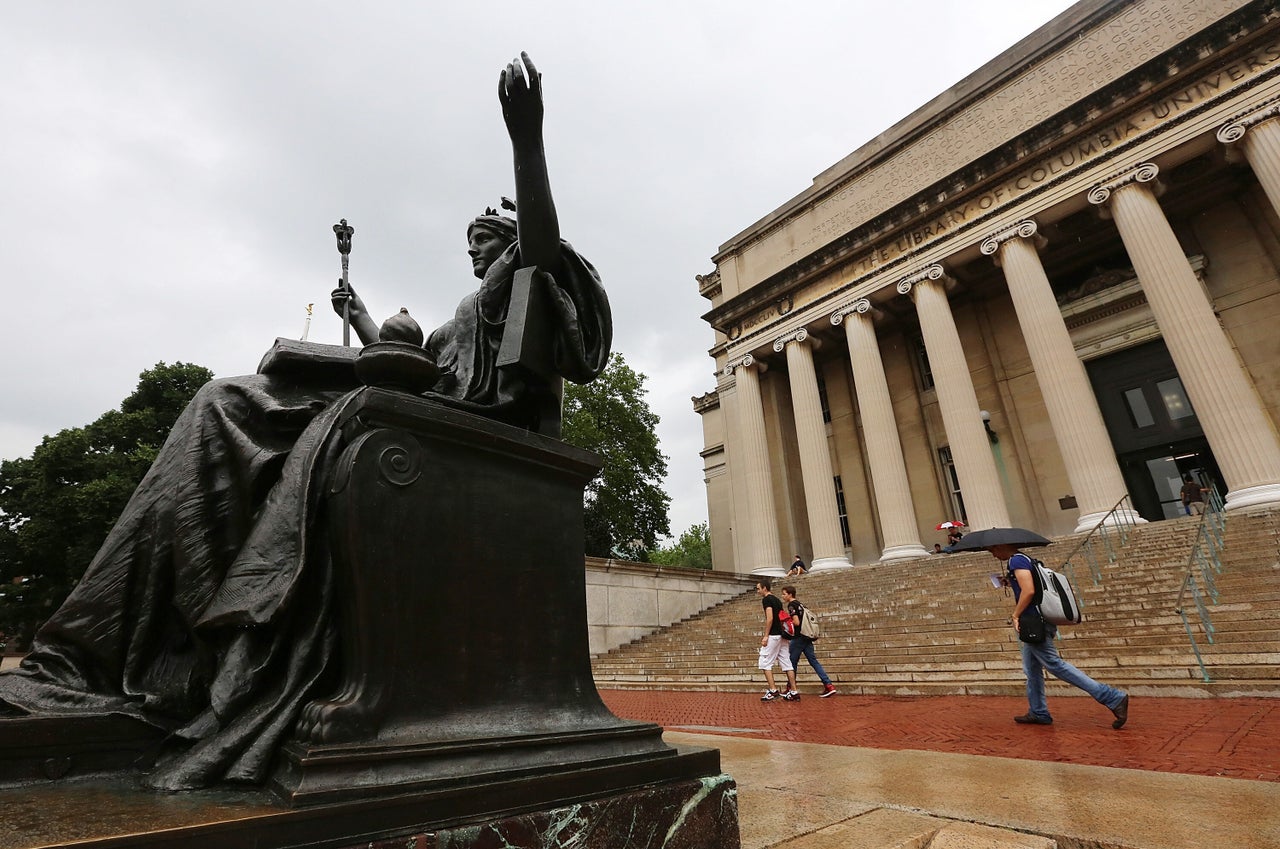 Handling Sexual Assault On Campus
Frustrated, Zachary wrote an op-ed for the Columbia Spectator about his experience, but he said the student newspaper would not publish the parts about how the school handled his case. Spectator editors said this was largely because there were parts they could not verify or fact-check without breaking his anonymity, not to protect the university by any means.
Neither the accused in the transgender student's case or Zachary's case were ultimately punished. Few students at the university under suspicion for sexual assault are, according to a September 2014 report conducted by Columbia that disclosed such data. Columbia declined to share information on how many cases were adjudicated in the 2014-15 academic year.
Although Columbia found both men Sarah accused to be guilty of sexual assault -- one was suspended for a full academic year; the other a semester -- both students returned to campus while Sarah was still a student, putting her in the position of running into her assailants on campus at any time.
"It's on Columbia to create a safe community because that's what's distracting us from our education and our pursuit of knowledge," Sarah said. "I mean, that's what we're at this institution for."
The students interviewed for this piece, as well as several others whose stories are not included here, said they initially held off on reporting their alleged assaults in part because they were intimidated by the process. The trans student, for example, finally decided to file a report because xe wanted to withdraw from a class the accused student was also in, without suffering a penalty.
The students in this story were each promised their investigations would take two months, only to watch their cases drag on two or three times as long.
Although Zachary recently graduated, he said he still feels exhausted by the process he went through. There is a certain sentiment about people who report a sexual assault that they "are really out to get fame," he added. "No one wants to come forward with this. It's really stressful."
If you've had an experience with a sexual assault case on your campus you would like to share, contact tyler.kingkade@huffingtonpost.com
Support HuffPost
The Stakes Have Never Been Higher
Related
Popular in the Community