The Kappa Alpha Theta sorority at Columbia University apparently doesn't read the news about what happens when Greek students dress up in racial stereotypes and post photos on social media.
The photos of the team intended to represent Mexico have particularly drawn scorn: the women wore t-shirts with an altered Mexican flag and the words "Down to Fiesta" written over the chest, and several students donned large fake mustaches and sombreros and carried maracas. One woman held up a bottle of tequila.
Among some of the other stereotypes at the Columbia party included a student with the Ireland team holding a sign reading "Kiss me, I'm a famined potato," and a group of students on the Japan team wearing school girl outfits and headbands known as hachimaki.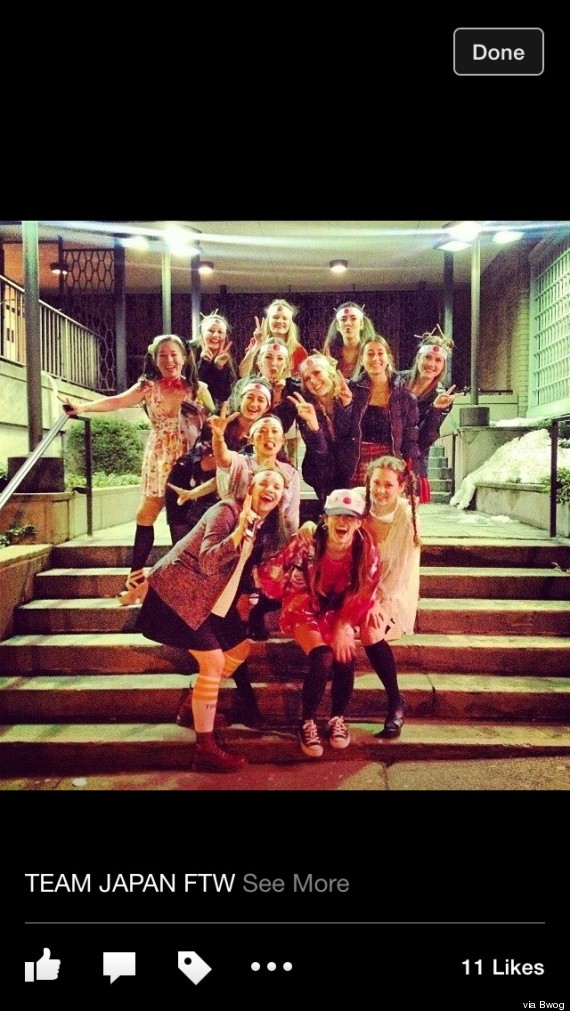 While we understand that the actions taken by these members may not have intended to be harmful, they were in fact offensive. Stereotypes are used to oppress marginalized communities. These pictures caricaturize Mexican culture and should not be overlooked. The attire trivializes an entire nation's history, its peoples, and its cultures, reducing them to a mere mustache and sombrero. Though the attire was meant to represent Mexico in a game of Beer Olympics, in actuality it perpetuates the American stereotype of the sombrero-wearing Mexican-American migrant worker, distorting the culture into a form of entertainment.

That's not to say that members outside of the Mexican culture cannot dress in our cultural garb or partake in our traditions. However, altering the Mexican flag is not the way to participate in a respectful manner.
Though it is our understanding that the photos were not posted with the intent to offend or alienate any group or individual, the Panhellenic Association would also like to emphasize that it does not at all condone behavior or language representing any form of cultural insensitivity, whether intentional or not. Moving forward, we will continue engaging in conversations and educational efforts with our chapters' members and leaders to promote a strong understanding of, and commitment to, the diversity we so deeply value within the Greek community, on campus, and beyond.

Again, we truly apologize for any harm the incident and photos in question may have caused and are actively working to rectify the situation, as well as to address the concerns of the community, to the best of our ability.
Related
Popular in the Community