The Internet is falling all over itself to make fun of Columbia University students "protesting" the impending installation of a "hideous" sculpture by semi-abstract artist Henry Moore.
This sculpture, to be specific: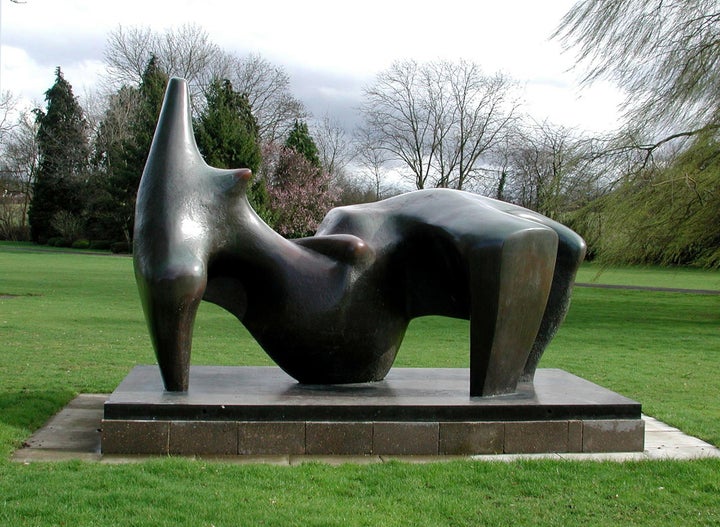 A group of students and alumni wrote a March 30 op-ed in opposition to Moore's "A Reclining Figure" — which is supposed to be installed on the lawn in front of the school's main library at some unspecified date — in campus newspaper The Columbia Spectator. From their criticism:
Moore's Reclining Figure "is meant to suggest the form of a woman with her legs outstretched before her, propping herself up with her forearm." It also, we submit, suggests a dying mantis or a poorly formed pterodactyl. The sculpture is so repulsive that when thieves stole Moore's original cast, valued at £3 million, they literally chopped it up and sold it for scraps.
There's also a 1,200-person strong petition against the sculpture, and a "sit-in" was scheduled for March 31. Though the Facebook event had about 207 people saying they were going, photos from the sit-in made it look like about four people attended.
A historic six-day campus occupation at Columbia University in 1968 saw 700 people arrested and pushed the school to cut ties with institutions supporting the Vietnam war.

More than four decades later, 1,200 Columbia students are fighting a different sort of battle: one against the placement of a "hideous" Henry Moore sculpture that they say looks like "a poorly formed pterodactyl."
The implication is that college kids used to care about things that matter, while now they are preoccupied with trivial questions of whether sculptures are pretty or not.
But the two "protests" are in no way comparable. The 1968 demonstrations were massive efforts involving thousands of people. This anti-sculpture sentiment can barely even be called a "protest" — it's mainly just some students voicing their disapproval of the statue. But someone reading The Guardian could come away thinking that Columbia students had shifted their priorities to caring solely about a stupid statue, which just isn't true.
And though a lot of the anti-statue rhetoric is based around the sculpture being "ugly" or clashing with the campus aesthetic, that's not the only issue at hand. Students point out the campus is severely lacking in publicly accessible grass and green space, and the 9-by-11-by-7-foot installation will take up even more room on the small lawn. And some students have suggested selling the sculpture to finance to a 24-hour rape crisis center.
Before You Go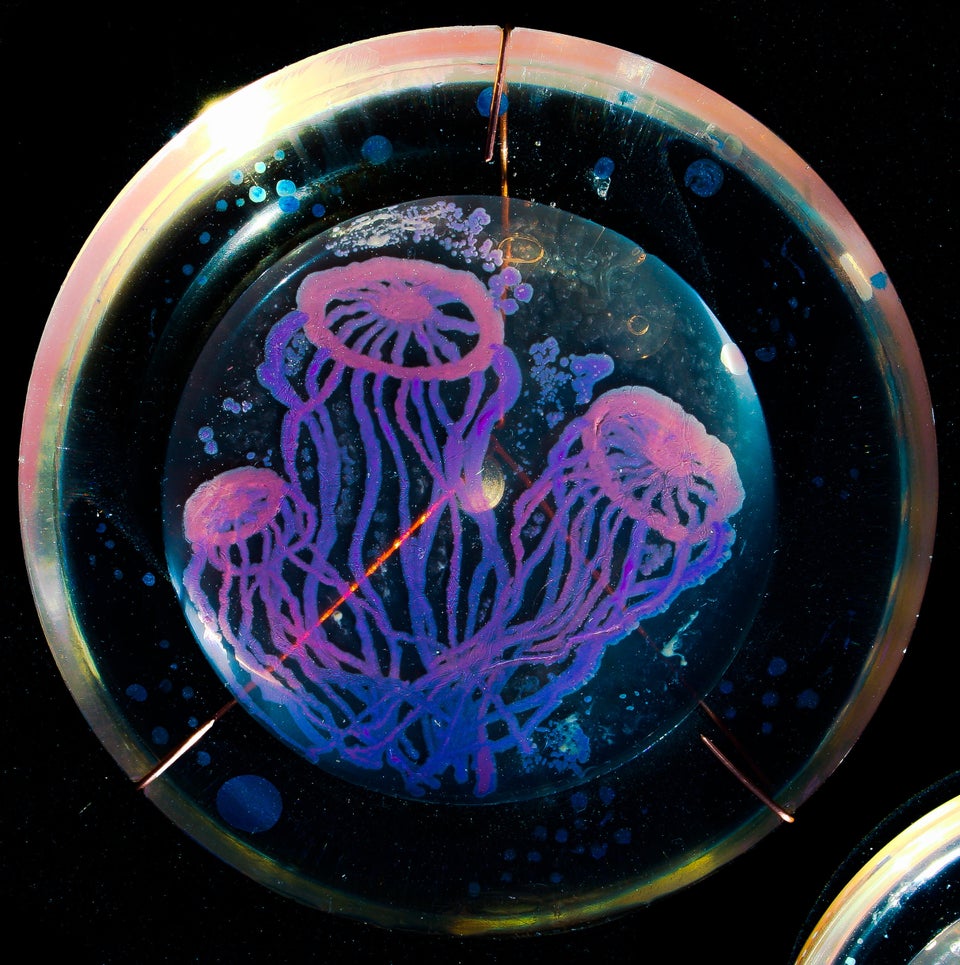 Bacteria Art
Popular in the Community