 WASHINGTON -- In a highly anticipated press conference on Friday, the National Rifle Association announced that after a week of reflection following the massacre at Sandy Hook Elementary School, it decided the way to prevent another such tragedy was to place more guns in schools.
"I call on Congress today to act immediately, to appropriate whatever is necessary to put armed police officers in every school -- and to do it now, to make sure that blanket of safety is in place when our children return to school in January," said the NRA's top lobbyist Wayne LaPierre in a speech at the Willard Hotel in Washington, D.C.
But having armed security on-site failed to prevent the deadliest mass shooting at an American high school.
In 1999, Eric Harris and Dylan Klebold killed 15 people and wounded 23 more at Columbine High School. The destruction occurred despite the fact that there was an armed security officer at the school and another one nearby -- exactly what LaPierre argued on Friday was the answer to stopping "a bad guy with a gun."
Deputy Neil Gardner was a 15-year veteran of the Jefferson County, Colo., Sheriff's Office assigned as the uniformed officer at Columbine. According to an account compiled by the police department, Gardner fired on Harris but was unsuccessful in stopping him:
Gardner, seeing Harris working with his gun, leaned over the top of the car and fired four shots. He was 60 yards from the gunman. Harris spun hard to the right and Gardner momentarily thought he had hit him. Seconds later, Harris began shooting again at the deputy.

After the exchange of gunfire, Harris ran back into the building. Gardner was able to get on the police radio and called for assistance from other Sheriff's units. "Shots in the building. I need someone in the south lot with me."
The second officer was Deputy Paul Smoker, a motorcycle patrolman who was near the school writing a speeding ticket. When he heard a dispatch of a woman injured at the high school, he responded. He, too, fired at Harris but didn't stop him.
LaPierre said having armed security on the scene is necessary so someone is there to shoot back. "The only thing that stops a bad guy with a gun is a good guy with a gun," he said. "Would you rather have your 911 call bring a good guy with a gun from a mile away -- or a minute away?"
But in chaotic situations, it's often impossible to identify the "bad guy," as Smoker said in his account of Columbine: "There was an unknown inside a school. We didn't know who the 'bad guy' was but we soon realized the sophistication of their weapons. These were big bombs. Big guns. We didn't have a clue who 'they' were."
"That's the point," said Sen. Dianne Feinstein (D-Calif.) at a press conference on Friday afternoon, denouncing LaPierre's solution. "There were two armed law enforcement officers at that campus, and you see what happened. Fifteen dead ... 23 wounded."
New Jersey Chris Christie (R) also said on Friday that he doesn't believe having armed guards will make schools safer or encourage learning.
On Wednesday, violence prevention researchers and a large number of education, health and civic groups discouraged putting more guns in schools.
"Inclinations to intensify security in schools should be reconsidered," they wrote in a statement. "We cannot and should not turn our schools into fortresses. Effective prevention cannot wait until there is a gunman in a school parking lot. We need resources such as mental health supports and threat assessment teams in every school and community so that people can seek assistance when they recognize that someone is troubled and requires help."
Research also has shown that highly visible efforts to increase school safety -- such as armed guards -- make children feel less safe at school, undermining their ability to learn.
The NRA did not return a request for comment, and LaPierre refused to answer questions during his press conference Friday. Instead, the organization said it would begin responding to media inquiries on Monday. LaPierre is also scheduled to be a guest on NBC's "Meet the Press" on Sunday.
Clarification: A previous headline on this article referred to "guards." It has been edited to make it consistent with the article, which originally reported only the single guard.
Before You Go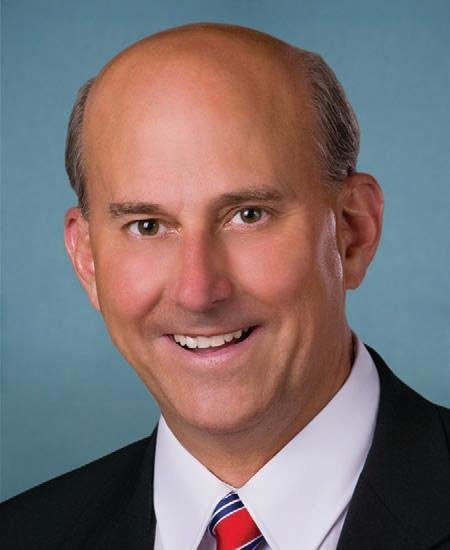 People Who Want More Guns In Schools
Popular in the Community