I just returned from a short trip to a city that, to be honest, I knew very little about. So why did I bother? Out of the blue, I received an invitation for the opening of a new private museum of contemporary art. Checking out the artwork on the museum's website, I got intrigued. So, after a long flight with a layover, I arrived in the city, which turned out to be full of surprises.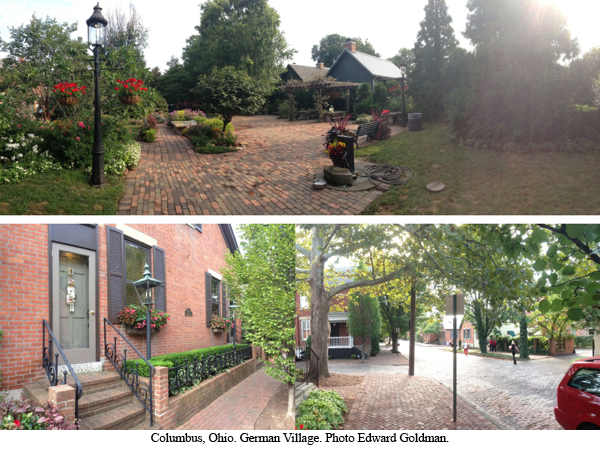 If someone were to blindfold and drop me in the charming historic district of this city -the meticulously maintained German Village with its Victorian architecture and lush gardens -I would believe I was someplace in Europe. But no ma'am! I'm walking the streets of Columbus, Ohio, pinching myself in disbelief. The artistic hub of the city, known as Short North, is bursting with hundreds of restaurants, cafes and galleries. My hosts made sure that I visited several dozen of them.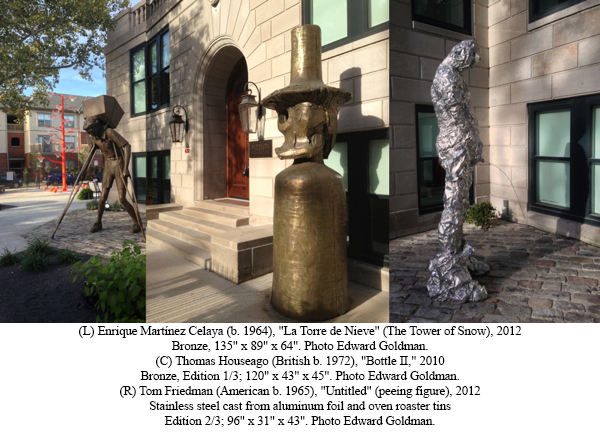 And still, the main reason for my trip was attending the opening of the Pizzuti Collection in a renovated historic building, with its display of contemporary artwork assembled by major Columbus art collectors Ron and Ann Pizzuti. Several large-scale sculptures that greet visitors in front of the building set a tone for the whole collection, which is anything but ordinary. Take a look at the photos at KCRW.com/arttalk. The bronze sculpture by acclaimed LA based artist Thomas Houseago makes you think about menacing ghosts from horror movies. The stainless steel figure of a pissing boy by Tom Friedman is both amusing and impressive; first you giggle, then you admire the texture and fluidity of its form. However, my favorite was the larger than life bronze sculpture of a young boy on crutches by Enrique Martínez Celaya, a well-known American Cuban artist currently living in Miami.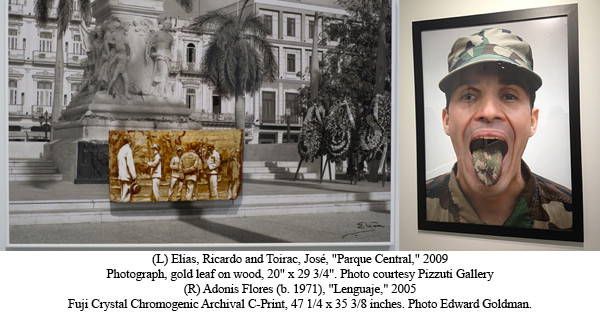 In over 40 years of collecting the work of established as well as emerging artists from around the world, Ron and Ann Pizzuti particularly fell for Cuban artists. And that's why their museum opened with an exhibition titled Cuban Forever featuring works by young, mostly native Cuban artists. I was not surprised to see so many excellent photographic works in this exhibition as photography, in my opinion, is one of the most interesting and original aspects of contemporary Cuban art.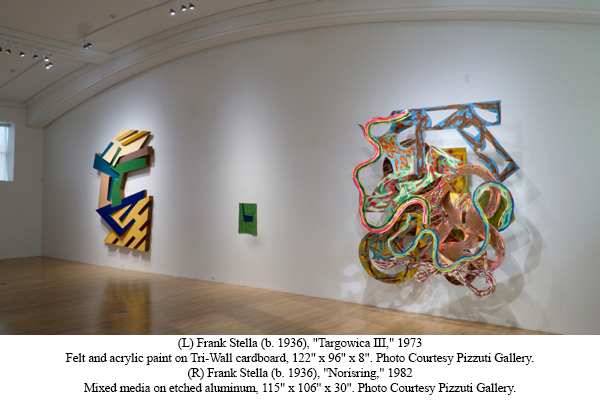 The rest of the diverse collection, occupying two other museum floors, is an impressive variety of major works by John Chamberlain, Louise Nevelson, Frank Stella, Jean Dubuffet and the rest of who's who in modern and contemporary art. The morning after the opening, I attended a panel discussion with three visiting Cuban artists, who turned out to be exceptions to the British rule saying that "children should be seen but not heard," which is how I feel about many artists -even those I admire greatly. But, these three Cuban artists turned out to be great conversationalists with good stories to tell.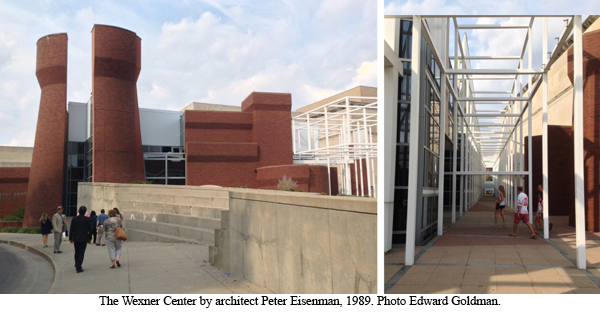 Another high point of my visit to Columbus was a chance to see the Wexner Center for the Arts, with its edgy, unnerving architecture by Peter Eisenman, a big star in the 1980s. Since then, his light has dimmed considerably, and now this ambitious cultural center on the university campus looks rather dated. However, it doesn't stop the Center's stream of high profile exhibitions, one of which, Blues for Smoke, is scheduled to open on September 21st. You may remember this excellent exhibition, which originated here in LA at MOCA last year.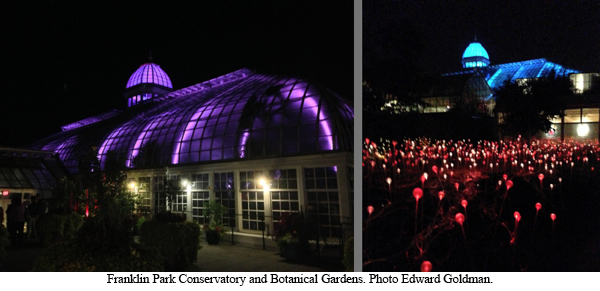 One day, late at night, I joined a group of journalists to see the sprawling Franklin Park Conservatory and Botanical Gardens, with its surprising display of contemporary art -both indoors and outdoors. I trust that you've already seen the amazing exhibition of James Turrell, either here in LACMA, at the Guggenheim Museum in NY, or at the Houston Museum of Fine Arts. And still, you will be surprised and seduced by the magic of Turrell's colorful, slowly changing light emanating through the glass roof and dome of the Conservatory.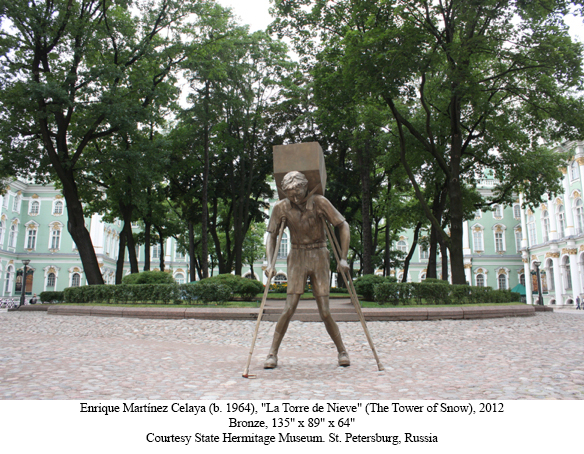 This magic spell was not broken when I returned back to my hotel room at midnight and turned on the TV to find President Barack Obama speaking to journalists while attending a G20 summit in my home city of St. Petersburg, Russia. And I'm listening to him while still here, in Columbus, OH, where the large sculpture by Enrique Martínez Celaya now proudly stands in front of the Pizzuti Collection. What does it have to do with Russian, American and Cuban interaction? Believe it or not, last year, another cast of this same sculpture was on display in the courtyard of my beloved Hermitage Museum in St. Petersburg, Russia. Go figure...
Edward Goldman is an art critic and the host of Art Talk, a program on art and culture for NPR affiliate KCRW 89.9 FM. To listen to the complete show and hear Edward's charming Russian accent, click here.
Calling all HuffPost superfans!
Sign up for membership to become a founding member and help shape HuffPost's next chapter