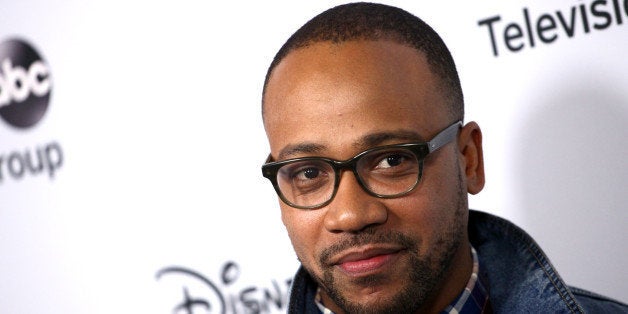 If only Olivia Pope could really handle this situation.
Actor Columbus Short won TV viewers' hearts as Kerry Washington's most-loyal gladiator on the hit ABC drama "Scandal." Short was a series regular for years on the show before Season 3 saw the supposed end of his character's run at the hands of Olivia Pope's father. While Harrison's fate was seemingly left up in the air when the cameras faded to black, it seems that the network already knew how Short's story would end.
Short found out in April that he would not be returning to the show after his troubled personal life became public. His run-ins with the law coupled with accusations of domestic violence from his estranged wife lent a hand in the actor being fired from the popular series and while the news was tough to take, Short has no hard feelings when it comes to his most recent TV exit.
"I think, at a certain point, when you're [hearing] a barrage of stories after stories, ABC justifiably would want to distance themselves," he told Access Hollywood. "They did the right thing." The actor went on to praise his co-workers for their unwavering support while he went through those difficult times. "They did not throw me to the curb like trash -- that's my family," Short said. "They knew that I was going through a tough season and rallied around me and wrapped their arms around me, from Shonda to the craft service man. We're a family."