At the moment, my adorable toddler twins are going a bit viral in the news because of my son's unexpected non cooperative reaction to taking a family selfie in matching double trouble Halloween masks of Secretary Hillary and Mr. Trump while shopping last Sunday after church. Mashable, Elite Daily, the NY Post, HuffPost Canada, Thrillist, AOL UK, Yahoo News, and a host of global news organizations have picked up on the story, with a growing list of interview requests.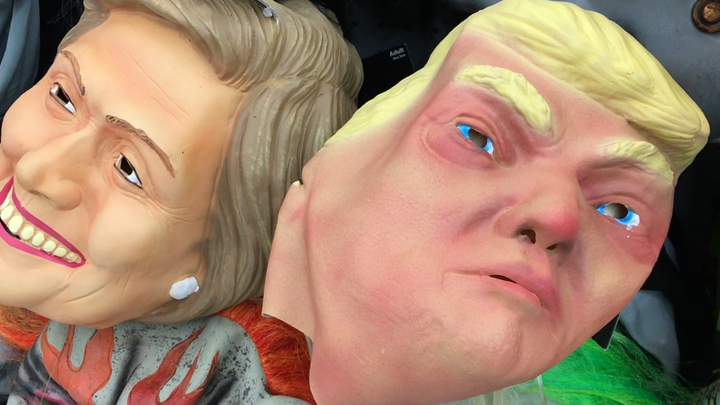 No matter which side of the aisle you sit on, the videos are a lighter look at the Hillary/Trump debate through the eyes of my twin toddlers, and they're pretty funny.
My husband and I stumbled across the costumes and pulled out the iPhone selfie cam to record our fun foursome family photo. What we captured instead was completely unexpected and has given some on the internet a chance to complain about what a horrible, awful, no good and very bad mother I must be.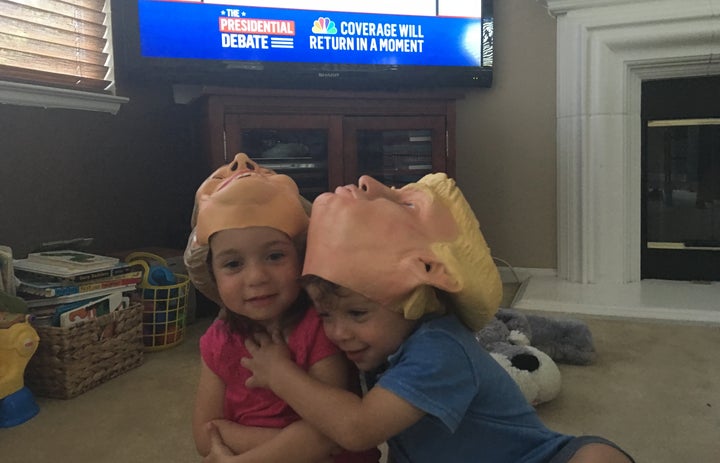 More than a few sanctimonious superparents have been quick to judge my husband and I as horrible parents for discovering our son was newly afraid of Halloween masks. It's a phobia we weren't aware of before that moment, and something he wasn't afraid of last Halloween. Trying to coax him into wearing the mask lasted less than a minute before he was quickly scooped up for cuddles, calmed down, and we all went back to completing a very mundane family shopping expedition for 5 gallons of whole milk, and the ridiculous amount of baby wipes, pull-ups and diapers we go through each week parenting 2-year-old twins.
Yes, that's right, I have twin toddlers, which means crying (which looks incredibly horrid in a freeze frame!) is a common form of expression for anything they aren't immediately fond of or just rubs them the wrong way.
Like today, when my daughter London voted against her nap and subsequently had three major meltdowns in the span of 25 minutes over spilled Cheerios.
With the Trump mask, we figured out pretty quickly that Miles was actually afraid and thankfully, were able to help him get over his fear pretty quickly.
Most people love the videos, but internet trolls are always quick to judge the latest scary mommy, and this week I get to stand in that spotlight. As a mom to two tremendously healthy, well-adjusted and well ― let's face it ― brilliant toddlers, I really could care less what internet trolls think of me.
In addition to being a mom and CEO of a public relations firm, I'm an Afghanistan combat veteran who has served the country in three war zones during the past 12 years. After going to war three times, and returning to handle some of the most controversial and complex issues the federal government has to offer, cowardly anonymous insults on the internet really don't phase me. Some are funny though. I'll give them that.
The kids videos are funny and cute, but totally not the point. The videos are a fun and a lighter look a a very serious issue: voting in America's presidential election.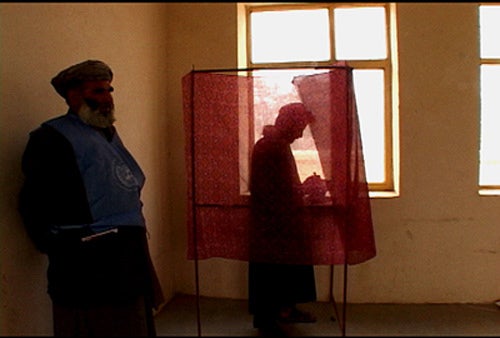 As someone who has served the country as a soldier and a civilian in both Democratic and Republican administrations, the right to vote is something I take very seriously. Registering to vote and actually engaging in the political process is non-partisan.
No matter your political views, as Americans, we all have a responsibility to do our civic duty and rock the vote. So many people, including fellow veterans, have expressed views to me that they dislike the candidates and so won't go to the polls. That is extremely disheartening.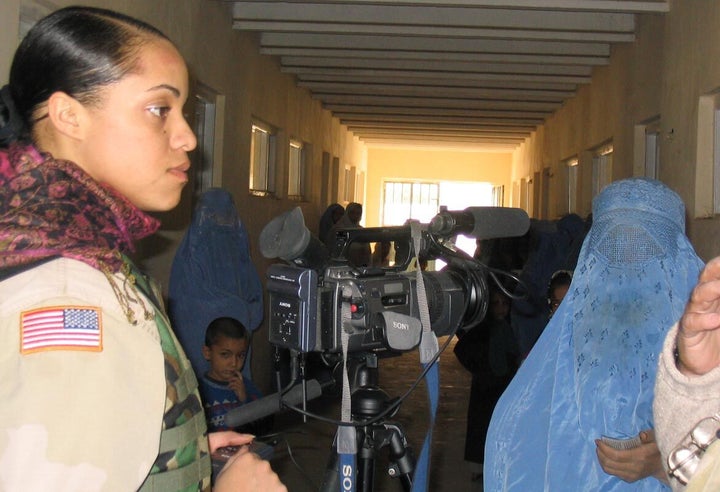 Twelve years ago, I spent October 2004 in uniform serving with the U.S Army's 25th Infantry Division in Afghanistan. Witnessing and covering Afghanistan's first-ever direct presidential elections forever influenced my appreciation of American democracy. It was a challenging moment in history and Afghanistan continues to face insurmountable challenges but one thing is indisputable.
On October 9, 2004, Afghans defiantly faced the threat of the Taliban and insurgent attacks, and waited for hours in the freezing snow so that they could exercise their right to vote.
What would it be like if Americans cherished our right to vote like that?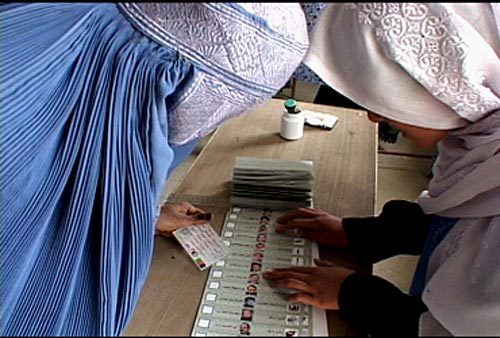 Freedom isn't free. Enjoy the videos. My kids are amazing, and I get to enjoy them every day. But the truth is that headlines, talking heads and viral videos can be distracting.
In most states, you can still register. Social media is fun and entertaining but we all need to get off of our apps long enough to make sure we're reading about policies impacting the issues and causes we care about most ― both in the presidential election and at the local level in our own communities, especially.
Too many veterans who have served our nation are tired of the rhetoric because we know that we always drove on in spite of who held the office. I urge you, no matter your political views, to get out and rock the vote in November.

Join Mary's #PR Influencers Facebook Group, designed for business owners, authors, thought-leaders, influencers, podcast hosts, PR types, journalists who want to increase their impact and learn the PR strategies working right now to effectively share their message with a broader audience.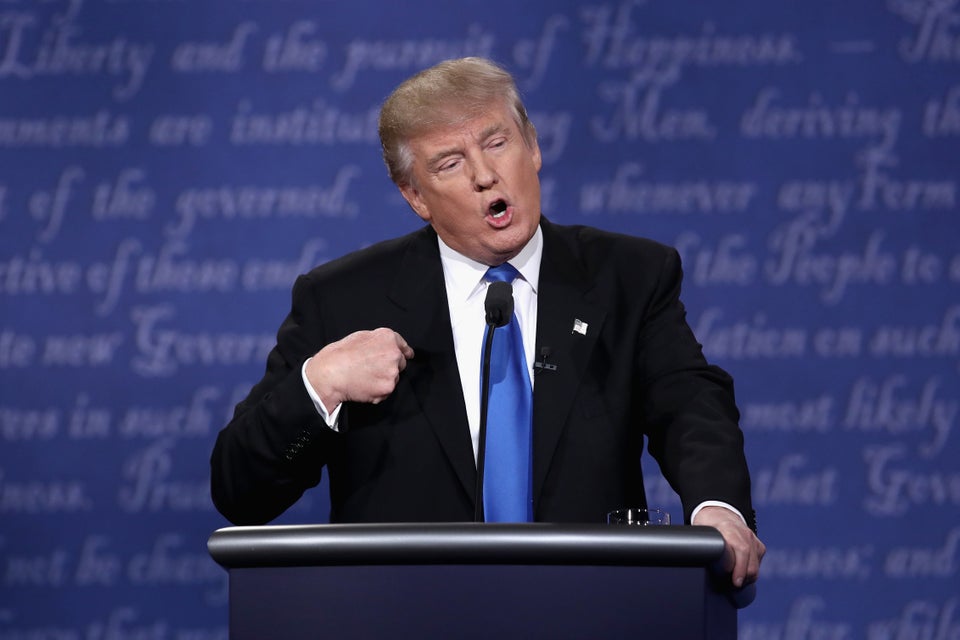 Trump And Clinton Face Off In First Debate But Whose Face Won?