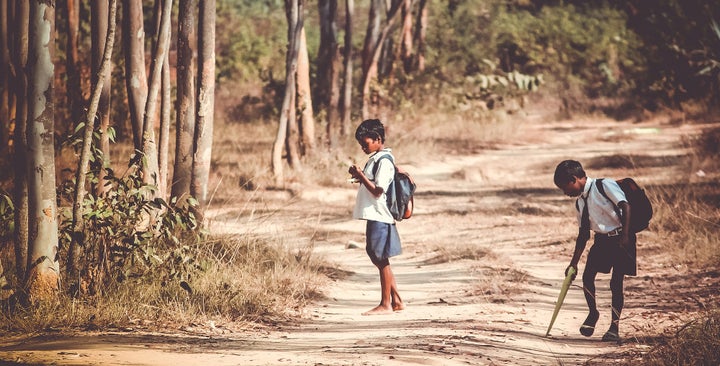 Much news reporting disregards one of the most serious environmental challenges of our time: desertification and land degradation. As Monique Barbut, Executive Secretary of United Nations Convention to Combat Desertification (UNCCD) says: "Desertification is a silent, invisible crisis."
Desertification threatens the water and food security, livelihoods and health of hundreds of millions of people: 52% of land used for agriculture is moderately or severely affected by soil degradation, according to the United Nations. UN Water warns that 40 per cent of the world's population or up to 2.8 billion people are now living in water-scarce regions. Droughts cost more lives than any other natural disaster and drylands are the most conflict-prone regions of the world. An estimated 135 million people are at risk of being displaced by desertification. Land and soil degradation undermine the security and development of all countries and climate change is in many places already accelerating drylands expansion.
Not tackling desertification and land degradation leads to humanitarian disasters. But if we restore the 12 million hectares of productive land that become barren every year due to desertification and drought, we could produce 20 million additional tons of grain and increase food production. Land is the earth's main fresh water store. Land captures rainwater and filters it, allowing depleted groundwater aquifers to replenish. Unless we change the way we manage our land we may leave a billion or more of the vulnerable poor with little choice but to fight or flee. Hunger and water scarcity cause fragile states and regional conflicts and is at the origin of large cross-border migration flows and abandoned lands. Restoring degraded land can also help it to withstand the impacts of climate change and, according to Prof. Rattan Lal, has the potential to store up to 3 billion tons of carbon annually.
The remarkable benefits of land restoration are little known, as are available effective policy measures to stop land degradation. As government negotiators, NGO representatives and business delegates are assembling at the COP13 of the United Nations Convention to Combat Desertification (UNCCD) to discuss action to achieve a land degradation neutral world, we need to highlight policy measures that have been successful in reaching this goal.
The Ethiopian Tigray region has made momentous progress in restoring its degraded lands and improving its food and water security. The impressive results have been achieved by local communities and the regional government. Key to this success is Tigray's regional development strategy, known as Conservation-Based Agricultural Development-Led Industrialization, which focuses on achieving food self-sufficiency by conserving land and promoting sustainable agriculture. Thanks to a unique combination of collective action, voluntary labour and the involvement of young people, the people of Tigray are restoring land on a massive scale. On mountains and hillsides, constructing with stone walls and pits helped recharge groundwater levels. Land degradation has been curbed and erosion has decreased significantly, despite very harsh conditions the. The World Resources Institute (WRI) concludes that "The Tigray region of Ethiopia is now greener than it has ever been during the last 145 years."
As WFC Councillor and former Executive Secretary of the UNCCD Luc Gnacadja says, "Land restoration is both a site-specific and people-specific endeavor". A key success factor in Tigray was the focus on landscape management principles that emphasize community groups and multi-stakeholder participation. The local community contributed 20 days of free labour. Under the Youth Responsive Land Policy, across Ethiopia over 740 youth groups with more than 15,000 members, of which 40 per cent are women, achieved tenure rights to over 2,850 hectares, receiving group landholding certificates or other legal documentation. Tigray's approach also provides an integrated landscape management model for the restoration of sub-Saharan African drylands and is a cost-effective way to enhance welfare and sustainable land management. Such policies illustrate the direction governments need to take and donors' support.
On 11th September, the Tigray policy, along with six other effective land restoration policies from China, Brazil, Australia, Niger, Jordan and the international level, receives the World Future Council's Future Policy Award 2017. This will be presented in partnership with the Secretariat of the United Nations Convention to Combat Desertification (UNCCD), in Ordos, Inner Mongolia, China during the 13th Conference of the Parties to the UNCCD. By highlighting such policies, as well as by producing comprehensive documentation about these solutions, the World Future Council helps governments and parliamentarians from other countries access solutions that already work. The international attention also strengthens the status of the winning policies in their home countries, as some of them are threatened by government changes.
By reversing desertification we can help build peace, food security and a safe future for many millions of people.