By Charlotte Florance Day
Today some 36.7 million people are HIV-positive, with more than one million adults dying of AIDS related illnesses this year. There are more people living with HIV than the entire population of Canada, to provide some perspective! While the numbers are staggering, and people affected by the disease extend across borders all over the world, progress against the disease and potentially a cure are more real today than ever. World AIDS Day 2016 marks great successes against the disease--and now the progress must continue at an accelerated pace. Since 2000, the number of newly infected persons with HIV declined by 35 percent.

Yet, while many in developed countries can access HIV drugs and healthcare, those in developing countries often experience less advanced care and lack consistent access to life-saving medication. Increased exposure to other diseases such as Tuberculosis, Malaria and Influenza compound the challenges many people living with HIV face in regions such as Asia and Sub-Saharan Africa.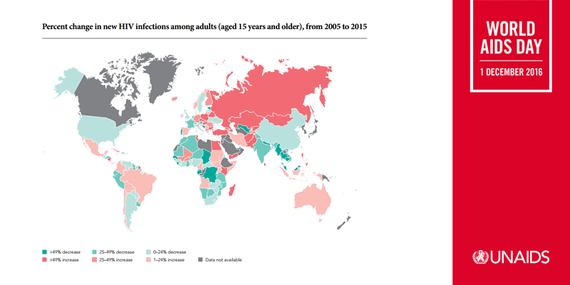 Image via UNAIDS

Unique programs, such as the President's Emergency Fund For AIDS Relief (PEPFAR) started by President George W. Bush and continued by President Barack Obama, have helped drive global progress against the disease, particularly in some of the most hard hit countries in Sub-Saharan Africa. The program has expanded availability of affordable medications, regular testing, and consistent access to medical care. Studies indicate early use of antiretroviral therapies (ART) can help HIV-positive people live longer and healthier lives. Still, some of the most vulnerable populations, including women aged 15-24, continue to see HIV/AIDS infections rise because of physiological vulnerabilities, sex-trafficking and sex work, sexual violence, and child/forced marriages.

While working on a PEPFAR grant through a Catholic Relief Services implementing partner, St. Joseph Shelter of Hope in Voi, Kenya, I saw first hand the economic vulnerability of women forced into sex work and their increased exposure to not only HIV infection but also other diseases that can lead to AIDS for women already living with HIV. Finding alternative economic opportunities and access to healthy and safe jobs for young women is critical to fight AIDS. PEPFAR and other pediatric HIV/AIDS programs are also essential to the efforts to completely eliminate the mother to child transmission of HIV either in the womb or through breast milk. Early HIV detection, ART access, and adherence to the drug therapy remain essential to prevent new generations from contracting HIV.
With a focus on survivor-made goods, TO THE MARKET (TTM) works with communities living with and affected by HIV/AIDS. By serving as a market aggregator, TTM's direct partnerships with artisan cooperatives employ survivors of HIV around the world, expands market access for their survivor-made goods. In turn this increases economic opportunity for the cooperative's artisans, and improves the overall standard of living in the communities in which they work. Additionally, the increased market access enables greater access to education, food, and healthcare. The artisan cooperatives with whom TTM partners generates alternative futures for highly vulnerable women including those affected by sex-trafficking (where women are ten times more likely to contract HIV than the average women from the same community).

In India, there are more than 2 million people living with HIV/AIDS (the third highest country infection rate). India-based The Didi Jewelry Project (a TTM partner) is an artisan cooperative employing HIV-positive women to create hand woven and tooled jewelry.
Impoverished women in India face significant hardships due to gender and caste based inequality, and women living with HIV/AIDS are even further marginalized. The Didi Jewelry Project provides a healthy and safe working environment for women artisans, as well as community where these women are not defined by their HIV status. The Didi Jewelry Project also supports the families of the artisans and seeks to educate future generations about HIV/AIDS prevention.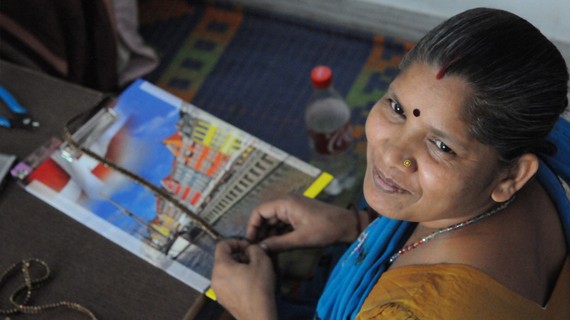 Artisan supported by The Didi Jewelry Project in India

While progress against HIV/AIDS is steady, Sub-Saharan Africa remains home to the largest number of people infected by HIV/AIDS. More than 25.5 million people are living with HIV/AIDS in Africa today. The need for innovative and consistent healthcare service is deep. Indeed there are bright spots on the path to an AIDS-free generation through the work of TTM's local partners working with artisans affected or infected by HIV/AIDS in Africa. It's not just the artisan who is HIV-positive who is affected by the epidemic, but the adult daughter who lost her parents to AIDS who now must care for her younger siblings, or the wife who lost her husband to AIDS who must now provide for her family as a single parent.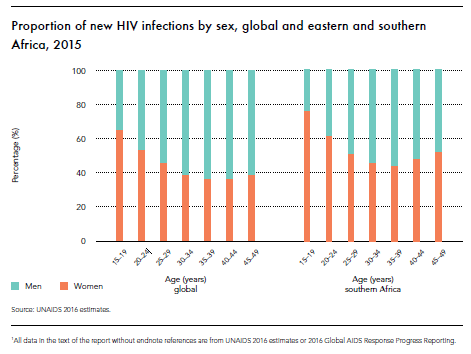 Image via UNAIDS

Artisan cooperatives and organizations across the African continent are employing ingenuity, skills, and hard work to create an environment of economic opportunity for these highly vulnerable women, so their stories do not end in sex-trafficking or forced marriage, or that they may have an escape from such unwanted prisons.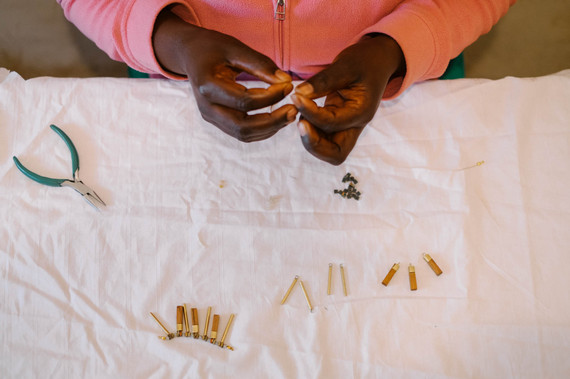 Artisan making jewelry for Jimani Collections in Kenya

In Kenya, 1.5 million people are living with HIV/AIDS. TTM partners with several cooperatives including Grain of Rice Project, Jimani Collections, and Heshima Kenya who all provide fair and safe working conditions, skills training, and healthcare for highly vulnerable communities (many of which include HIV-positive artisans).
In Uganda, 1.5 million people are also living with HIV/AIDS. In Acholi Quarter (an internally displaced persons camp from the war in Northern Uganda), TTM partner, 22Stars, continues to expand their artisan enterprise through increased market access. Their growth this year meant 22Stars was able to hire seven additional artisans, directly changing the trajectory of these highly vulnerable women's lives.
Over a decade ago, the scourge from HIV/AIDS was pervasive and expanding, yet today the global HIV/AIDS story is beginning to turn. Infection rates among children under 15 are declining and the number of children orphaned by AIDS are beginning to plateau. While there is much work to be done, science is improving and innovative ways to distribute care through mobile clinics means someone in the remote highlands of Kenya can not only receive HIV testing but can also access life-saving ART drugs.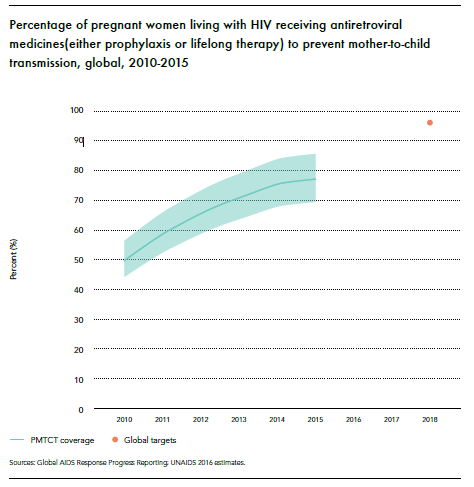 Image via UNAIDS
If the HIV/AIDS tide is going to recede, particularly for the most vulnerable subset of the global population, education, prevention, and economic opportunity will be the catalyst to turn the tide. TO THE MARKET seeks to build these foundations with our local partners working with affected communities to help create greater opportunities for women and families. In the current era, HIV-positive status does not have to be a death sentence, responsible governance combined with community led efforts, and market oriented solutions should unite in highly impacted countries to make HIV/AIDS history.
Related
Popular in the Community