In a multi-part series titled "Medical Debt Collections: High Tech, High Touch - High Time," I am chronicling the role of companies, organizations and individuals who are, out of the public eye, devoting their energy to tackling and remedying the damage done by the existence - and pursuit - of unpaid and unpayable personal medical debt.
I approach this project both as a journalists/blogger well known as a patient advocate and as co-founder of a nonprofit, RIP Medical Debt, that has a singular mission - to locate, buy and then forgive personal medical debt. A billion dollars' worth of this debt, to be exact.
RIP notably came to the public's attention this summer when we were selected by John Oliver of HBO's Last Week Tonight to receive a donation of almost $15,000,000 in medical debt. John Oliver had purchased a portfolio of debt for over 9,000 individuals in Texas as part of a scathing criticism of how this debt is bought and sold within the collections industry and the sometimes unsavory recovery techniques used.
Nice press - but, what has this to do with the ARM (Collections) industry?
As my co-founder Craig Antico and I have discovered in our quest to retire unpaid medical debt, this exercise in social good would be impossible without an "alignment of stars" - partner organizations willing to operate from their heart (high touch) as well as from their head (high tech) to stem the social and economic damage of being sick and broke...and hounded.
If it is true that it takes a village to raise a child, it will take a universe of such partners and benefactors to raise America's consciousness regarding the need to address and resolve the issue of medical bad debt.
The coalition that RIP is imagining, and which is coming into existence, is a network of seemingly separate universes: technology, medical groups, hospital, governmental, societal, debt buying and collecting, big data, university research, sister charities and targeted philanthropy.
Let me introduce one of these universes to you.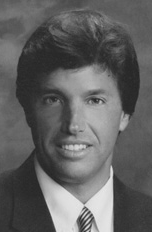 ARxChange is a New York based analytics company that bills itself "The Nation's Centralized Patient Receivables Marketplace" and is the brainchild of partners Joseph LaManna (above) and Dr. Jim Zadoorian.
It was the self-pay and carrier segment that caught the attention of these two entrepreneurs, one a marketing whiz and the other a hospital/health care expert and holder of three patents in the sorting, ranking and valuing of debt and receivables.
Initially, LaManna and Zadoorian focused on helping hospitals dispose of their uncollectibles by serving as a receivables exchange. In that role, they aggregated and packaged this unpaid hospital debt for sale to debt buyers who would then purchase these large portfolios at a significant discount and either collect on them or offload them to collection agencies.
It didn't take long for LaManna and Zadoorian to realize that their analytics - carefully refined - could move them to the front of the food chain. Why not catch the mistakes or problem accounts early on and ensure that the poor and in hardship would not be sent out for collections?
It is that focus that attracted the attention of RIP's CEO, Craig Antico, himself a pioneer in electronic debt marketplaces and a former collection agency owner in Westchester county, NY.
"What RIP is all about is making sure that people with low income or in hardship (earning less than two times the poverty level or owing more than 5% of their annual household income for medical bills) would not land in the collection queues of companies motivated to pursue debt regardless of the personal or medical circumstances of the debtor," Antico says.
"Having a world-class partner who will run each portfolio through their scoring mechanism, now we can be sure that each patient meets our criteria for forgiveness in each and every case where we purchase medical debt for forgiveness. ARxChange makes that possible, and practical," Antico adds.
The importance of industry partnering for social and economic good
"Partnering with RIP is a complement and natural evolution of our ARxChange business model...a business model built on helping healthcare providers ensure accurate and prompt payment from insurance carriers...and ensuring that those that have the economic wherewithal can retire their obligation to the institution.
ARxChange and RIP prove that the ethical and fair treatment of patient populations can peacefully co-exist in an environment where payment for services provided is treated with equal import."
He continues, "Hospitals are facing extreme financial challenges today, and it will get worse. Self-pay, the portion of the bill for which the patient is responsible, is growing thanks to the unforeseen rise in the cost of co-pays and increased deductible limits that have spiraled out of control. In some cases, families have seen deductibles increase by thousands of dollars.
"Uncompensated care has traditionally proven to impact from 5-10% of a hospital's revenue base. By 2020, this is expected to increase to as much as 40-50%. A recent DeLoitte study shows that in 2010 the insurance/patient payment responsibility was 90/10%. In 2015 this responsibility shift is projected to be 81/19%. And, in 2020, 63/37%."
This effect is already being reflected in the headlines as rising Obamacare costs are rising. The more this patient is submerged financially, the more like he or she will find themselves either forced into bankruptcy (over 60% of all personal bankruptcies in the U.S. are medical bill related) or at the receiving end of collection calls which will seemingly go on forever.
"Our mission is to keep those accounts out of the hands of the bill collector," Antico says. "Our donors provide us the funds to seek out and buy these receivables - oftentimes in competition with some very large agencies - and then put that debt to rest."
An ARxChange and RIP focus: military and veteran medical debt
From the time that RIP made its website and mission public, we have been aware of a segment of our population that most of us would never expect to have to deal with unpaid medical debt - our military. We brought that need to ARxChange's doorstep and got an enthusiastic reception.
(By way of history, in a Huffington Post blog titled "The Parades Are Over. Where Are Your Vets?" I penned last year, I had this to say:
"It is now RIP's intention to include veteran debt in our campaign. It was a development that, even I, as a Navy veteran, had not considered. After all, our government is supposed to be responsible for those who serve and have served, right? Not quite, not all that well, and sometimes not at all, I discovered.
The statistics are shocking: over 500,000 homeless vets seek shelter each night; over 50 percent of returning vets suffer from PTSD; many find that their long-term health care needs outlast their Veterans' Affairs health care and...in 2010, some 1.3 million uninsured veterans had out-of-pocket medical expenses exceed their disposable income.")
There is a literal industry has formed in response to military and veteran economic distresses. Everything from individual Internet "fund me" campaigns on through to major nonprofits such as Wounded Warriors.
As part of this rescue, RIP Medical Debt and ARxChange are focusing uniquely on the issue of unpaid and unpayable medical debt incurred by active military personnel and veterans. LaManna was emphatic in its importance.
"During a time when more and more pressure is placed on military families across the country impacted by multiple and repetitive overseas deployments, who better to reward with our initial 'Medical Bill Amnesty Program' than those members of our community bearing this burden.
"And," he adds, "to do so with grace and dignity."
Related
Popular in the Community