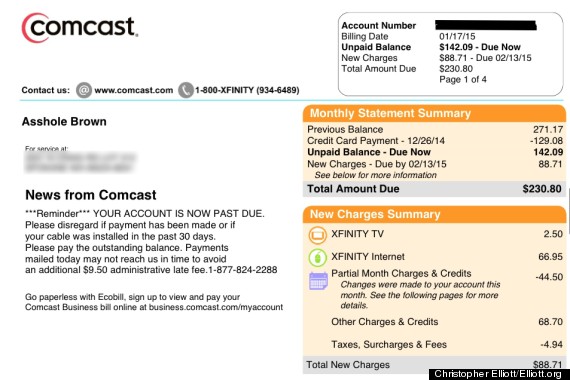 A Comcast customer received a shocking bill recently, and it wasn't the dollar amount that stood out. It was the name on the bill, which someone at the company had changed from Ricardo Brown to "Asshole Brown."
Brown was transferred to a retention specialist, who then tried to persuade her to sign up for a new contract.
"I was never rude," Brown told Elliott. "It could have been that person was upset because I didn't take the offer."
When the next bill came, her husband's name had been changed to the profanity. Making matters worse, Brown told Elliott that calls to the cable company and even a visit to a Comcast office couldn't get the name changed.
Comcast confirmed to The Huffington Post that the bill was real, and said the company was taking action.
"We have spoken with our customer and apologized for this completely unacceptable and inappropriate name change," Comcast spokesman Steve Kipp said via email. "We have zero tolerance for this type of disrespectful behavior and are conducting a thorough investigation to determine what happened. We are working with our customer to make this right and will take appropriate steps to prevent this from happening again."
Elliott, who is also a Huffington Post blogger, reports that Comcast plans to fix the name, terminate the employee responsible, give Brown a refund for the family's two years of service and add two more years of service for free.
Related
Before You Go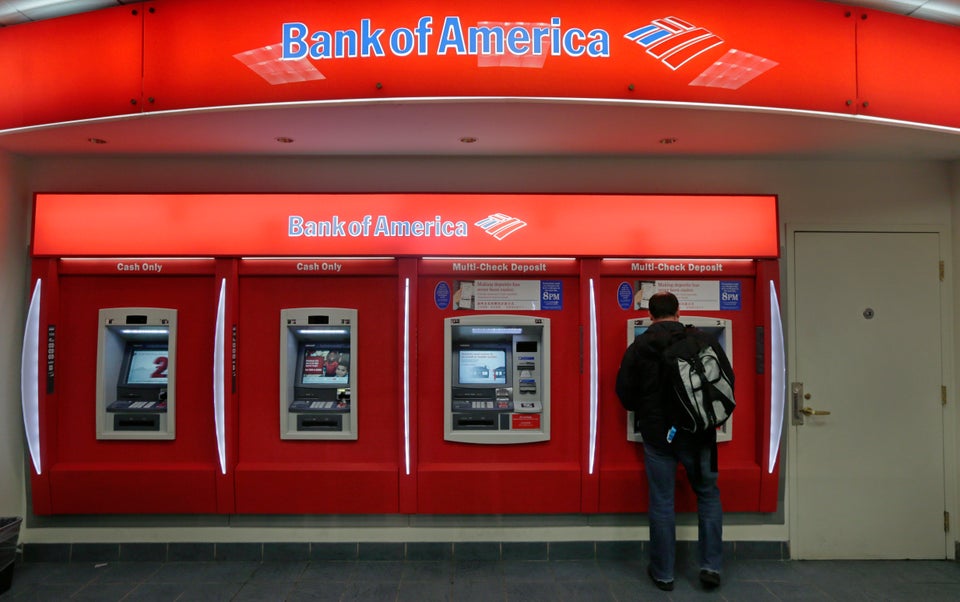 15 Companies With The Worst Customer Service
Popular in the Community