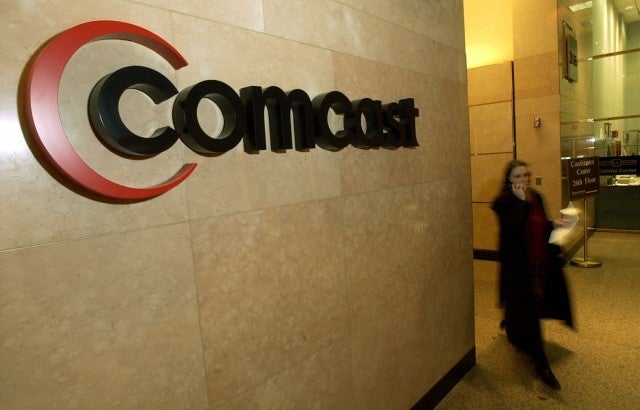 It looks like AT&T may have some competition.
In April, Comcast announced it was going to enter the wireless data plan market. It plans to provide unlimited data for cell phone users, along with its cable services. This is in response to two things: the AT&T merger with Time Warner, which has everyone in their sector scrambling to compete, and this generation's ideas on cable, the internet and cell phone plans.
Younger people are more financially savvy than we give them credit for. Many of them will use free or low-cost services, instead of paying an expensive price for a luxury, or even a necessity. For example, many students flock to banks that give free bank accounts, even when studying abroad. They don't pay for cable packages. Instead, they will pay for streaming services like Netflix or use Roku. They prefer pay-as-you-go mobile plans or plans with a flat fee and unlimited data instead of being tied up in a contract.
Appealing to this generation is difficult enough for most cable companies. AT&T led the way when it housed three (or four) essential services under one company: satellite, landlines, wireless plans, and the internet. Now Comcast is looking to do the same.
In order to do this, they have teamed up with their rival, Charter. They are not allowed to enter into any new financially profitable contracts for one year, and they must share their knowledge and technology with each other.
This is a smart move. Getting into the wireless game can cost hundreds of millions of dollars over a span of a few years. By teaming up, both Charter and Comcast can cut losses and get a leg up on rolling out their wireless services.
Comcast will offer its wireless plans using Verizon's airwaves. Piggybacking on a major provider also allows them to save money. It costs billions to set up your own cell phone towers and services. They may have to pay to use Verizon's services, but it is much cheaper than doing the leg work themselves.
Preventing Customer Attrition
Comcast's biggest concern is trying to retain customers.
When one company provides all of the services you need, you're more likely to stay with them. It's easier to pay one bill than it is to pay three or four separate ones.
While younger people may shop around for the best prices, a company offering all of the essential services will provide you with a very nice discount, especially if you're a new customer. AT&T recently ran a promo for new wireless customers to get the Samsung Galaxy S8 or S8+ at a price of buy one, get one free. If you upgraded to their best wireless plan, you got unlimited data (up to 20 gigs before they began throttling you), a hot-spot with 10 gigs of data, and many more enticing extras. If you were subscribed to their satellite services, you got HBO for free. If you were subscribed to all three of their services, you got a 20% discount off of your combined bill for as long as you were subscribed to them.
It's easy for AT&T to offer incentives like this. They can take the initial loss on the phones and HBO in favor of gaining and retaining new customers. It's a small sacrifice to make in order to keep their current customers and get new business.
Comcast, and perhaps Charter, will be able to do the same thing. They offer the same services that AT&T offers, so now they'll be on level ground. It's possible that their current customers will get an even better deal for either switching over to wireless with them or bundle all of their services together.
Both companies will now be able to directly compete with AT&T, and keep their customers from going with another provider.
Related
Popular in the Community