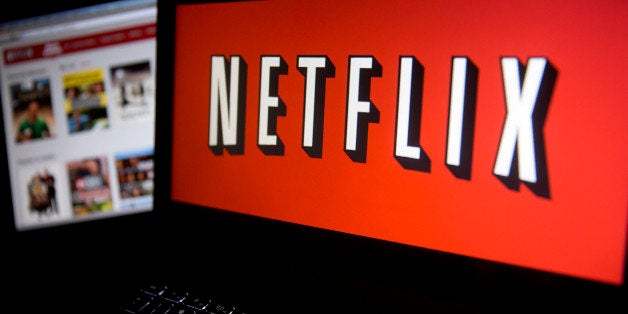 The war between Netflix and Comcast is entering surreal territory, with both companies accusing the other of conspiring against them.
In a blog post published Thursday by Jennifer Khoury, a Senior Vice President of Corporate and Digital Communication at Comcast, the company claimed that Netflix had purposefully slowed its customers' streaming speed and signal strength in the past in what Comcast believes was an attempt to smear the Internet service provider's name.
The post is the latest in a war of words between Netflix and Comcast, which escalated on Monday after Netflix CEO Reed Hastings expressed his disapproval of a proposed Time Warner Cable and Comcast merger in a letter to shareholders. If approved, Hastings wrote, the combined companies would hold "even more anti-competitive leverage to charge arbitrary interconnection tolls for access to their customers."
But according to Khoury, Netflix, not Comcast, was to blame for the traffic jam. Khoury even claimed the service sabotaged customer streaming in order to make it look like Comcast was at fault.
"As at least one independent commentator has pointed out, it was not Comcast that was creating viewability issues for Netflix customers, it was Netflix's commercial transit decisions that created these issues," Khoury writes.
The "independent commenter" that Comcast referenced is industry analyst Dan Rayburn. In a March blog post, Rayburn claimed Netflix had sent web traffic to Cogent -- a broadband provider that served as an intermediary between Comcast and Netflix -- despite Cogent not having the ability to handle Netflix's traffic.
In Rayburn's eyes, the decision was meant to make Internet service providers look bad.
"Some big [Internet service providers] are extracting a toll because they can," Hastings wrote. "They effectively control access to millions of consumers and are willing to sacrifice the interests of their own customers to press Netflix and others to pay."
If Wednesday's Wall Street Journal report on the FCC's plans for a new net neutrality platform proves true, in which content providers may have to pay Internet service providers for faster access, then the battle between Netflix and Comcast is set up to only grow more contentious. As of now, it's not exactly clear who's telling the truth.
Popular in the Community