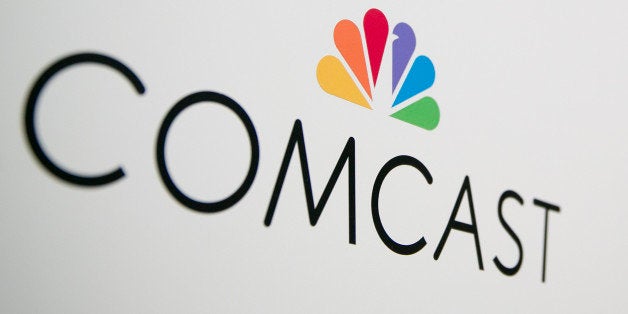 At last, Playstation 4 owners who subscribed to HBO -- or knew someone who did -- would be able to binge-watch "True Detective" and "Girls."
But when some Playstation owners went to use the app, they found themselves out of luck.
That's because Comcast, the largest cable company in the U.S., does not offer authentication for HBO Go on the Playstation 4, Gizmodo reported Thursday. Subscribers to other major TV providers, including AT&T, Charter, Cox, DirecTV and Time Warner Cable, can sign up without issue.
"I'm a little frustrated," Rob Stevens, a 39-year-old Comcast subscriber who lives in Mill Creek, Washington, told The Huffington Post. "Obviously when I'm paying for a service I want to be able to get it on any device. Having the service locked to a specific device seems like backward thinking to me."
HBO Go is a so-called "authenticated app." Unlike Netflix or Hulu Plus, which you can subscribe to directly through those companies, HBO Go is only available to those who subscribe to HBO through a TV provider. (HBO has announced that it's working on a standalone app to be released this year.)
The news comes as Comcast -- which already owns NBC Universal -- is poised to get even bigger. It's currently in the process of a $45 billion merger with Time Warner Cable, though the deal still has to be approved by regulators.
Comcast declined to comment, but a spokesperson pointed out that Comcast video subscribers who also subscribe to HBO can access the network's programming through other devices, like their set-top boxes and Xfinity apps, and streaming products such as Apple TV and Roku.
Sony also declined to comment.
"It is HBO's ongoing goal to provide our acclaimed programming to subscribers whenever and wherever they want it," an HBO spokesperson wrote in an email to The Huffington Post. "The launch of HBO GO on PS4 continues to accomplish that and we are hopeful that all of our distributors will ultimately choose to support the service on the PS4 platform."
There are many ways to watch HBO Go -- on computers, tablets, smartphones and streaming devices like Roku and Amazon -- but people love streaming on their game consoles, because they're already hooked up to their TVs and they're easy to navigate.
"Why would it work on Android and Xbox and Roku and my computer?" said Eugene Schaffmeir, a 27-year-old IT specialist from Bethel, Connecticut, noting that he is frustrated he hasn't heard anything from Comcast or Sony.
"I don't know if I'll ever have HBO Go through my Playstation because they haven't said either way," he said. "They aren't acknowledging that this is even a thing."
Calling all HuffPost superfans!
Sign up for membership to become a founding member and help shape HuffPost's next chapter