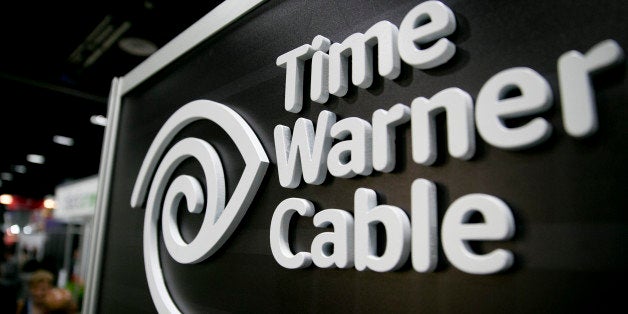 The companies that pipe Internet and television into our homes, known for their endlessly increasing prices and shabby customer service, have done the seemingly impossible. Against all odds, they've managed to make us hate them even more.
A survey of 70,000 U.S. consumers published on Tuesday found that Internet service providers and cable companies are the two most hated sectors of the entire U.S. economy. The poll was conducted by American Customer Satisfaction Index (ACSI), a private firm based in Ann Arbor, Mich. that measures U.S. consumers' happiness with 43 different industries.
Not only do Internet service and cable providers sit at the bottom of the ACSI survey -- below airlines, health insurers and the U.S. Postal Service -- but somehow, satisfaction has dipped with those two industries since last year's survey. Scored on a 100-point scale, satisfaction with Internet service providers fell from 65 to 63 while satisfaction with cable companies dropped from 68 to 65.
Here is the breakdown for Internet service providers...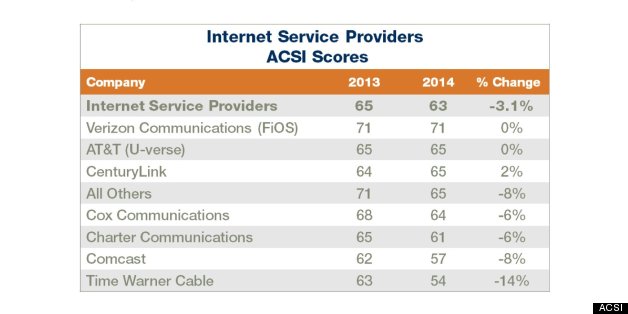 ...and the breakdown for "subscription television services," a catchall term for cable and satellite television companies.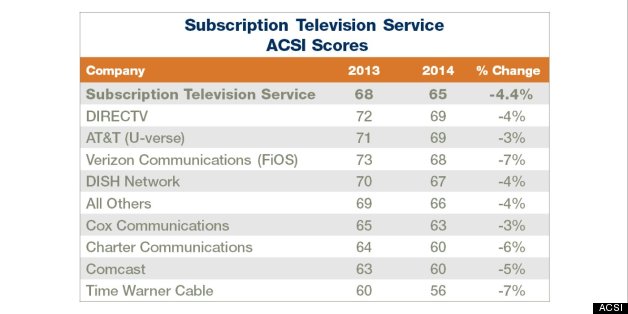 The deals would give the combined companies more power to raise prices because customers will have fewer options for Internet and cable service. In fact, a Comcast executive basically admitted as much by saying "we're certainly not promising that customer bills will go down or increase less rapidly" after the deal is finalized.
Related
Popular in the Community