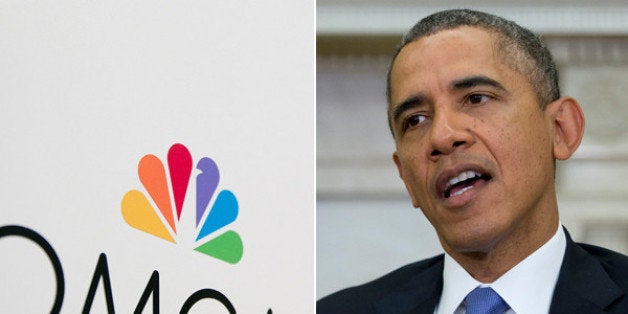 When Comcast and Time Warner Cable executives appeared before a Senate committee on Wednesday to defend their proposed merger, the senators questioning them weren't exactly strangers. That's because both corporations—especially Comcast—are already heavily wrapped up in the political world.
There's a reason a recent New Yorker article asked, "Does Comcast Own Washington?" The answer? Pretty much:
They give tons of money to politicians.
Here's just one statistic:
Comcast has given tens of millions of dollars to both Republicans and Democrats. It's already given over $59,000 to John Boehner in the 2014 cycle, for instance.
They're buddies with the big hitters.
Comcast CEO Brian Roberts plays golf with Obama. Executive vice president David Cohen, who will be representing Comcast at the Senate hearing, was recently a guest at Obama's state dinner for French president Francois Hollande.
Their lobbyists know the terrain.
They've done this before.
Comcast's acquisition of NBC Universal raised all the same red flags for consumer advocacy groups. Comcast spent millions of lobbying dollars and went through a lengthy process with regulators. You know the result.
Related
Popular in the Community