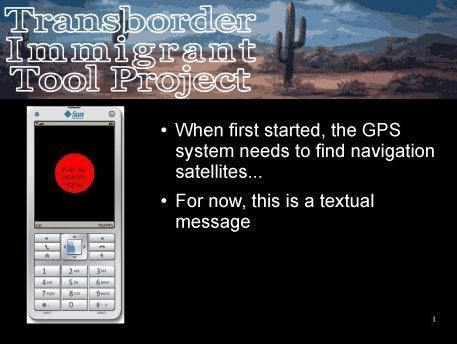 In about 72 hours, a plane from The Netherlands will arrive at JFK Airport in New York and two passengers onboard will, for the first time in more than two decades, be able to step safely onto U.S. soil. The arrival of Clemens Ruland and Hugo Bausch will also signal the end of a shameful and discriminatory policy that has exacted a heavy price on our country's reputation in the scientific community and kept countless individuals - both straight and gay - separated from their loved ones.
Beginning today, the United States' decades-old HIV Travel and Immigration Ban will be a relic of the past, and the stigma and discrimination it has engendered around the world will, with any luck, begin to fade, too.
The ban, which was put into place due, in large part, to the efforts of former Senator Jesse Helms of North Carolina, whose action resulted in an unconscionable policy of separation for families, spouses and children who were literally torn apart because of the law. It was, as President Obama remarked when announcing its demise, "a decision rooted in fear, rather than fact."
Repeal of the ban - which was shepherded through Congress by Senator John Kerry, Congresswoman Barbara Lee and former Senator Gordon Smith - began under the Bush Administration, as part of the former president's PEPFAR legislation to curb and treat HIV/AIDS around the globe. Kerry, Lee and Smith rightly recognized that, in order to curb the disease, the United States must also lead the way in ending the stigma and misinformation surrounding the disease, too. The first step in doing so was to take the U.S. out of the company of 11 other countries, such as Lybia and Saudia Arabia, who continued to deny entry to HIV-positive people, and put us alongside much of the rest of the world.
The end of the ban has had immediate impact as well. In addition to allowing individuals like Ruland and Bausch to finally return to the United States and visit family and friends, it has paid diplomatic and scientific dividends, too. Just days after President Obama announced the end of the ban, Secretary of State Hillary Clinton followed with news that, for the first time in decades, the United States would again host the World AIDS Conference, which will be held in Washington, D.C., in 2012. The conference, which brings together the world's top researchers and experts on HIV and AIDS, had not been held on U.S. soil since 1989, when a Dutch researcher was detained by U.S. officials because of his HIV status. Its return to America represents a turning point in our reputation among the world's leading scientific thinkers.
It also represents, as Rachel Tiven, executive director of Immigration Equality, recently told The New York Times, a hopeful new sign in how the United States views immigration policy. The end of the ban, Tiven told the paper, signals that "Stigma and exclusion are not a sound basis for immigration policy."
"The connection between immigration and H.I.V. has frightened people away from testing and treatment," said Tiven noted, adding that lifting the ban would bring "a significant public health improvement."
It will also, no doubt, bring about a significant improvement in the lives of many. Immigration Equality reports that, following President Obama's announcement about the change in policy, its offices have been flooded with phone calls and emails from individuals who have been waiting - in some cases for two decades - to visit loved ones, or reunite with family, here in the United States.
One of those who will be among the first to reap the benefits of the change in policy is Heidemarie Klemer, an acclaimed HIV researcher from Germany who, despite being renowned for her scientific work, has had to continually apply for waivers in order to remain in the United States. When Klemer last applied for her waiver, however, immigration officials told her that it would be denied.
"That day, my whole life changed," she recently told the NewsHour on PBS. "I kept thinking, what will happen to my kids?" she said. "What about my home and my friends?"
It is the same concern, and alarm, that others have lived with for the past 20 years. Today, at last, many of those families now have the possibility of being together.
"It sure took too long to get here," Senator Kerry told reporters in December. But, because of his efforts and the work of others like Congresswoman Lee and former Senator Smith, the end of the HIV ban truly signals the beginning of a new life for many.
Ruland, who will arrive in New York on that place from The Netherlands later today, wrote about his feelings on the news in an award-winning essay penned for SOAAIDS in his home country. "Free to travel," he wrote, "To hug, share, love and one more be united . . . Alive and proud . . . I turn to you, America. America, here I come; Come as I am."
For more information on repeal of the HIV Travel and Immigration Ban, visit Immigration Equality online.
Popular in the Community