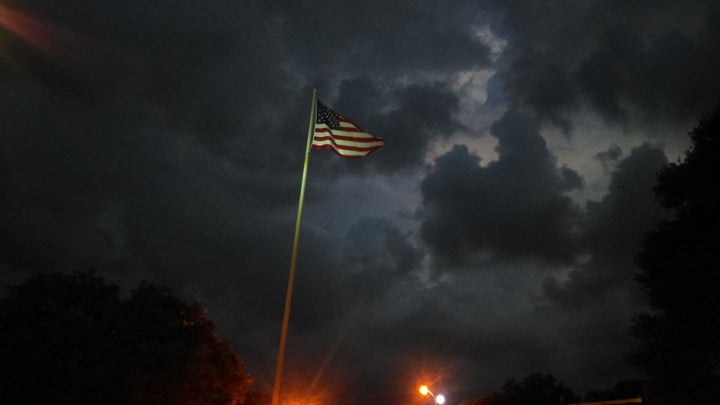 There are the positives. Just as there was a Cajun Navy to rescue so many from Hurricane Katrina, so too have we seen so many brave souls on the ground paddle, swim or motor in to save the less fortunate. We have seen many public servants step in to help. And companies from Home Depot and Lowe's to Anheuser-Busch prepared early to help, providing much needed water, building supplies, showing corporate compassion. Cities like San Antonio who stepped in to help New Orleans are there with open arms to welcome displaced Houston residents.
But there are some scenes that are eerily reminiscent of what happened last time.
Those who worry about premature evacuation orders frequently cite the case of South Carolina Governor Jim Hodges, who ordered his coastal residents to evacuate when Hurricane Floyd threated to follow in the same path as the deadly Hurricane Hugo. But at the last minute, it veered north and landed closer to where I was at the University of Delaware at the time.
Residents did complain about the storm that didn't hit, but Hodges lost a close reelection bid because (a) his bid for a statewide lottery failed, (b) 2002, his reelection year, was a good year for Republicans, and (c) hey…South Carolina is a pretty conservative state. Hodges was lucky to win in the first place. As hindsight reveals, Hodges made the correct call, even if the storm missed his state. He may have been a one-termer, but he'll never be lumped in with a New Orleans Mayor, Louisiana Governor or U.S. President in 2005 in the history books.
Leadership isn't about verbally declaring a disaster area, or signing the paperwork and letting the locals sort it out. It's about working with climate scientists to forecast problems before they get out of control, personally making sure key resources get from point A to point B, putting Finland on hold (I'm sure they'll understand) and making the tough decisions on evacuations, even if you face media criticism later for "overreacting" should the storm move elsewhere.
Some of that leadership can be learned from Texans on the ground, who took the initiative and didn't worry how they looked on camera or skipped their vacation before making their way to a flooded nursing home.
John A. Tures is a professor of political science at LaGrange College in LaGrange, Ga. He can be reached at jtures@lagrange.edu. His Twitter account is JohnTures2.
Calling all HuffPost superfans!
Sign up for membership to become a founding member and help shape HuffPost's next chapter