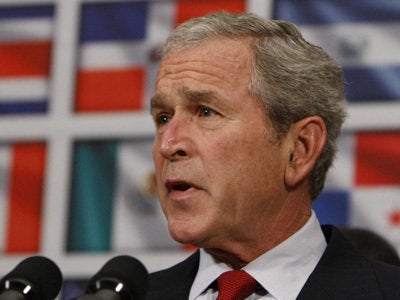 This September, I held my annual Virgo Delight birthday party - a celebration of Virgos, their lovers, admirers and friends. I had hoped Barack, Michelle, Malia or Sasha were Virgos but then to my dismay, discovered McCain was a Virgo, born August 29th. On his 69th birthday in 2005, when Katrina hit New Orleans, he and Bush blew the candles out on his cake at the hurricane heart of the crisis - on a tarmac in Arizona!
So this year our gathering became the Virgobama Delight Party and we Virgos did a collective blow-out of the candles on Brian's home-baked V Cake to fan the flames of the Democrats and extinguish Republican fire. It was a repurposed party in 2008 - first my house in September, next stop - Ohio - in October.
I have never seen such a fevered pitch of activism as I have this Fall - everyone's birthday party, anniversary, opening, club night, has been transformed into an election catalyst. Many have opened up their pocketbooks, their homes. Some, new to the election plunge, asked, why Ohio? What will we do when we get there?
I found pre-New Year words I wrote to console friends and colleagues before Bush's 2nd term Inauguration. I was in Columbus, Ohio for a few weeks in 2004 volunteering with America Coming Together. I had done an Ohio tour for a film I directed, Trembling Before G-d, about the struggle of faith, religious fundamentalism, and sexuality for Hasidic and Orthodox Jews who were gay or lesbian. I met Mary Ellen who told me she was Catholic, married a Jewish husband, was reading Buddhist literature, had an Evangelical gay best friend, and six children she was home schooling. Mary Ellen inspired me to return to Ohio to work on the election and she and her family opened her sizable home to myself and friends.
It is amazing to read these post-Ohio words of 2004 and realize how far we have come in 2008.

I am happy to report that Franklin County, Ohio, which encompasses Columbus and its suburbs, had a Democratic Majority for the first time in 32 years! Kerry won by 54% to 46%. That is astounding.
Once in Ohio, I had sent out a mass email about the impact we were having and am happy to report that John, Matt, Josh, Whitty, David, Ellie, Paul, Spencer, Ben, and Eric responded and traveled from NYC, Nebraska, San Francisco and Boston to rock Columbus (Go Team 15!). An incredible family - the Starrs - Mary Ellen, Sam, Maggie, Hannah, Liza, Jake, Abraham, Isaac, and Scott - who I met when opening Trembling Before G-d in Ohio, hosted us, nourished us, embodied as a family the utter meaning of hospitality. We were hardly alone. Many of you picked up and went to Ohio, Pennsylvania, Wisconsin, Michigan, Minnesota, Florida, Nevada, Oregon, New Hampshire and phone banked across the nation.
This is why I am not hand-wringing in Inauguration depression. Many of you have written or called upset and demoralized. And we can easily recite a litany of what went wrong and how our country has been plunged into an even deeper crisis.
I guess I feel differently. For two weeks, I went door-to-door every night and afternoon speaking to hundreds of people across Columbus. I went to trailer parks, transient exurbia apartment complexes off the interstate, single family middle-class homes in a village where they have an annual Halloween hayride, working class neighborhoods of Somali immigrants, African Americans, and white people, a private condominium complex of senior citizens, an African-American urban neighborhood of big Victorian homes, apartments of Mexican immigrants who were not citizens yet and could not vote, gay households that popped up when I least expected it.
Every door was a mystery and revealed a life of a person or couple or family that I could not even fathom before I rung the bell. It was an honor and a privilege to have conversations about the deepest convictions people hold, their anxieties and uncertainties, their hopes for the future, and how to exercise their rights and decisions as citizens. I had the opportunity to talk with people so distinctly different from each other and myself - racially, geographically, economically, religiously, culturally, socially.
I had never worked in the electoral realm and neither did any of my friends who came to Ohio. Having come out as gay in the era of ACT UP, Queer Nation, and Lesbian Avengers, my aunt was so moved that I would work on an electoral campaign and not just protest in the streets. But I was one of thousands across the country who became politically energized. We worked with America Coming Together, MoveOn.org, Election Protection Commission, The League of Pissed Off Voters, VoteMob, The Democratic Party. I feel like an American and a citizen for the first time.
There are people I met on the Ohio campaign trail who will keep me going as I am in India on Inauguration Day.
These Ohioans include Donald, this man in a trailer park who when I asked him how we was doing, he looked up from his chair and said, "Fat and sassy!" He had registered five new voters in his family, all of whom voted Democratic for the first time.
It was the mayor of this little incorporated village whose sheriff ordered me to stop going door-to-door as he claimed it was against the law to "solicit" in that town. The mayor at first backed him up and said that ACT did not call his office for permission. But after the sheriff walked off, the mayor asked, "What are you doing?" I said, "We are just trying to make sure everyone is voting." He said, "Oh that is great - I registered 35 people." We kept talking and he added, "Yes I am a Republican - but we need a change." I said that ¼ million Ohioans have lost their jobs and 5 million Americans lost their health care in the past four years. He said, I know. I am a Teamster. He slapped me on the back and said, "Continue the good work..."
It was the dozens of Somali immigrants I spoke to who were breaking their Ramadan fast over dates, tea, and rice. Many of them were not citizens but they could not wait to vote Democratic. The grandmothers did not speak English but they made thumbs up while breaking into smiles saying "Kerry!"
It was the hundreds of Columbus African-American voters - 19 year-olds to grandfathers and every age in between, so patiently waiting to vote at polling stations with just an unjust handful of voting machines. They were not to be denied.
It was newly elected Senator Barack Obama and Senator Ken Salazar and Representative Gwen Moore of Milwaukee. Moore's average campaign donation was $70. She was guided by an African proverb - "The ants can bring down the elephant."
George Bush won with a slim majority not a mandate and I will remember that on Inauguration Day. There are still millions of Americans who did not vote. I call on all of us to be creative, strategic and ready in 2005. As we ring in the new year, I am incredibly inspired and ready to fight for Election 2006 and Election 2008.
This election created a whole new generation of activists. We have energy and we have numbers.
Already this Fall in 2008, there are 100 people working with Vote Today Ohio who helped people from college campuses to homeless shelters register and early vote across the state. 21 more of us are caravanning to Columbus starting October 22nd and more emails and phone calls pour in everyday with more who want to join.
Justice will prevail. A people awakened cannot be put back to sleep!
Popular in the Community