It has been a tough summer for comedy fans, as we lost some legendary talents. The recent passing of Robin Williams and Joan Rivers got us thinking about great comedians, and we've assembled a reading list from some of the best in the business.
Murder at the Academy Awards, Joan RiversCan we talk? Joan Rivers' acerbic voice in her act and on E!'s "Fashion Police" come together in this playful mystery novel, a little-known side of the groundbreaking comedian's body of work.
Zombie Spaceship Wasteland, Patton OswaltOswalt's been cropping up in TV and film more and more (Ratatouille, anyone?), but this book reminds us why he's one of the smartest working comedians today. From his roots in the suburban wasteland to his love of Star Wars to life as a parent, Oswalt looks at everything with a skewed and hilarious eye.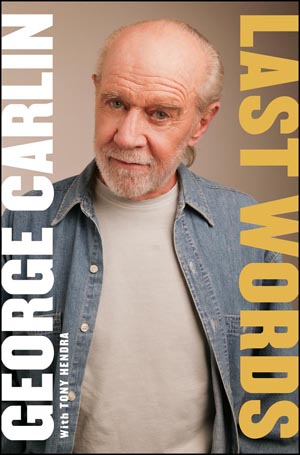 Last Words, George Carlin
What can we say about the man who brought us "the seven words you can't say on television"? (OK, it was before HBO.) Carlin loved wordplay and hated stupidity, and wasn't afraid to attack the powerful with his razor-sharp wit.
Born Standing Up, Steve MartinFar from the "wild and crazy guy" of his SNL years, Steve Martin reveals himself as a thoughtful, reserved man with a voracious appetite for knowledge in many fields. His memoir will surprise you with how not arrow-through-the-head it is.
Bossypants, Tina FeyWe love her as Liz Lemon, as Sarah Palin, even as her yogurt-covered mom-self in those Amex commercials--Tina Fey is one of the smartest, funniest people working in comedy today. Read about her family, how she got started in comedy, and her rise to fame--and laugh all the while.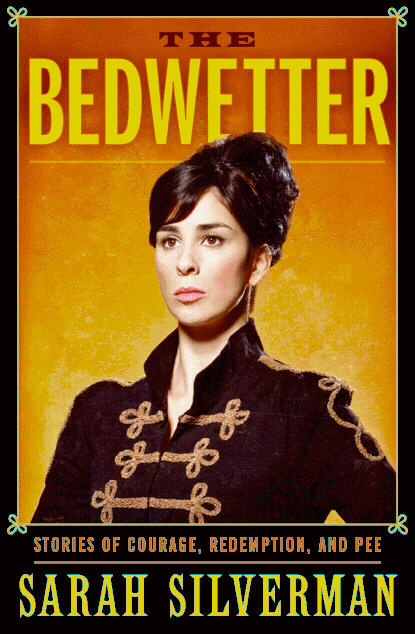 Bedwetter, Sarah Silverman
Sarah Silverman is going to have a tough time selling her "cute, crass outsider" persona if she keeps going the way she has been! Glamorous at the Emmys (where she won for her special, We Are Miracles, and showed Giuliana her vaporizer) and dating Masters of Sex star Michael Sheen, her bedwetting days may be behind her.
The Areas of My Expertise, John HodgmanHodgman is a Former Professional Literary Agent turned comedy icon through his appearances on the Daily Show, as the PC to Justin Long's Mac, and now as Judge John Hodgman on his weekly podcast. Not a memoir, AREAS is instead an amazing collection of facts and (mostly) not-facts, including a list of presidents who had hooks for hands, and what to do when the Hobo Rebellion begins.
I Am America (and So Can You), Stephen ColbertAs the Colbert Report winds to a close, we'll miss Stephen's blowhard persona as he trumpets the values of patriotism, honor and truthiness. But you can still have it all in the pages of this book (including the shocking confession that Colbert is afraid of baby carrots!).
Postcards from the Edge, Carrie FisherY'all knew Princess Leia wrote a book, right? (Actually several books.) And does an amazing, funny-cause-it's-true one-woman show? Inspired by her own life in Hollywood, Fisher's novel is witty and biting and everything you want from a showbiz satire. So good, Meryl Streep played her in the movie!
Are You There, Vodka? It's Me, Chelsea, Chelsea Handler Chelsea Lately has wrapped, and we're waiting to see what this brazenly foul-mouthed, un-PC comedian will do next. If you're missing her no-holds-barred humor, you can't go wrong with Are You There, Vodka, her first #1 bestseller.
Seinlanguage, Jerry SeinfeldThis one's a oldie, but how do you not include Jerry Seinfeld on this list? For a generation of fans, his eponymous show's many moments have worked their way into our everyday speech. The "show about nothing" may be gone, but "I was in the pool!" is not forgotten.
You're Not Doing It Right, Michael Ian BlackThis alt-comedy star and co-founder of The State has a dark side, so his memoir of love, marriage and kids is definitely not the stuff of Hallmark cards--but it's so sharply funny and true that you'll love it anyway.
Self-Inflicted Wounds, Aisha TylerAisha Tyler does everything. She's the host of the revamped Whose Line Is It Anyway?, the star of hit animated series Archer, a foodie, a gamer, and the host of her own podcast, Girl on Guy. She's also tall, gorgeous, and has been happily married for twenty years. For her to be this funny on top of all that is just rubbing our noses in it, really.
I Know I Am But What Are You?, Samantha BeeThe longtime Daily Show veteran has just gotten funnier and funnier (did you see her black box theatre spoof of "The Five"?), and this collection of essays is no exception. Learn about her hatred of hot ham, her crush on Jesus, and her job as a penis clinic intake technician. With a background like that, a life in comedy was pretty much inevitable.
Paddle Your Own Canoe, Nick OffermanOfferman is single-handedly bringing manhood back to comedy. In this memoir, we learn the value of hand-built furniture, a well-grilled steak, and how a start in serious theatre leads to marrying Megan Mullally and becoming the most famous mustache of a generation.
Still not enough for you? Did we leave off your favorite comedy genius? We've got even more recommendations for funny at XOXO After Dark here.

Related
Popular in the Community