Lorenzo, who is of Cuban ancestry, recently uploaded a video to her Facebook page in which she explained why the former Cuban head of state's death was so important to her and fellow Cuban-Americans.
"After decades of human rights abuses and disregard for the welfare and freedom of the Cuban people, Fidel Castro is finally dead," Lorenzo says in the beginning of the video. "My entire life, my family, friends, fellow Cubans around me growing up in Miami have been waiting for this day."
The video blogger then explained a little bit about how her family came to reside in Miami, saying her parents fled Cuba in the 1960s thanks to President Lyndon Johnson's "freedom flights." Lorenzo began to get choked up talking about her maternal grandparents, who she said uprooted their life five decades ago thinking leaving Cuba would be temporary. They recently passed away in Miami.
"I really wish that they were here to see this," she said. "It upsets me because, God they lived a long time. You know? My grandfather was 93. My grandma was 88. And you would think they would've been alive to see something like this happen and to join in on the celebrations. So it's heartbreaking that they couldn't be here. And I just hope that they are aware."
Watch the comedian's emotional video above.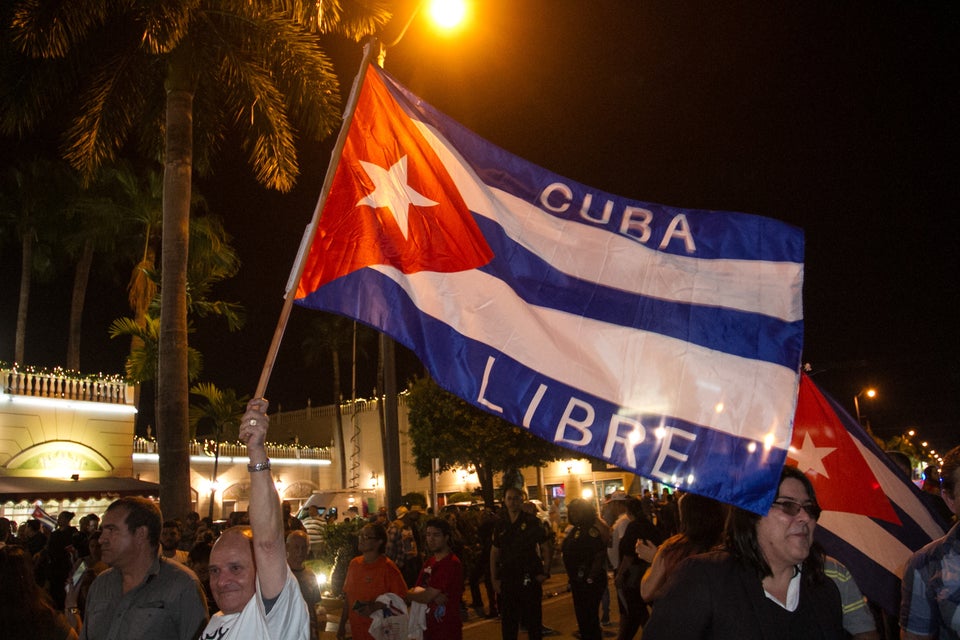 Cuban-Americans Celebrate Fidel Castro's Death In Miami's Little Havana
Popular in the Community