 Who do you believe -- the angry brother or the insurance company on the defensive? Trust us, it's complicated and heartbreaking.
New York comedian Matt Fisher had a beef with Progressive Insurance over how it handled his sister Katie's death by a reckless driver. No punchline, just outrage. In a now-viral skewering of the insurer, Fisher claimed Progressive -- Katie's insurer in the 2010 collision that claimed her life -- paid its own lawyers to defend Katie's killer against a lawsuit brought by Fisher's family.
But Progressive denied Fisher's accusations to The Huffington Post. A spokeswoman for the insurance giant wrote in an email Tuesday that Nationwide represented the defendant, and that Progressive provided neither consulting, resources nor money in any way.
Fisher rebutted on Tumblr that a lawyer who said he worked for Progressive played an active role for the opposition. The attorney, he said, gave an opening statement, closing argument and cross-examined witnesses for the defense.
Turns out Fisher was at least partly right. A Progressive rep on Wednesday confirmed to HuffPost that an attorney for Progressive was providing counsel in the trial. However, the rep added, the attorney represented only Progressive, not the defendant. Progressive provided no evidence, he said, but was looking after its interests in the liability aspect of the case.
The upshot of this is that Fisher's family was awarded $760,000. It's been a long, frustrating road to get there. And the Fishers haven't been paid yet.
Fisher originally took to Tumblr to pen an acerbic account of Progressive's efforts to avoid paying the claim in full.
Fisher's complaint, titled, "My Sister Paid Progressive Insurance to Defend Her Killer In Court," said Katie was killed at a Baltimore intersection in 2010 by an under-insured driver who ran a red light. As her policy dictated, Progressive was supposed to pay the difference between Katie's policy and the driver's. Instead, he claimed, Progressive resorted to the kind of slippery behavior that insurance carriers are often accused of.
Fisher's family discovered that it couldn't sue Progressive because Maryland law prohibits customers from suing insurers to fork over claim money, so the family had to sue the other driver to establish negligence, Fisher wrote. Then the Fishers could apply further pressure to make Progressive pay up.
Fisher wrote that Progressive paid for the lawyers who represented her killer at the trial, presumably in an effort to have the case thrown out. But the insurer failed and the other driver was judged negligent. The Fishers were awarded $760,000, reported New York magazine.
Victory for the Fishers, right? Money on its way? Well...
"At this point, I hope you'll forgive me if I wait for it to actually happen," Fisher wrote.
Chris Wolf, claims general manager for Progressive, said in a Tuesday email to HuffPost: "We respect the verdict and now can continue to work with the Fisher family to reach a resolution."
UPDATE: This story was updated Aug. 14 at 4 p.m. to incorporate Progressive's response throughout the story and to include the court-awarded amount in the Fishers' lawsuit.

UPDATE: It was updated and re-edited Aug. 15 at 10:45 a.m. to add Fisher's rebuttal and the insurance company's response.

Related
Before You Go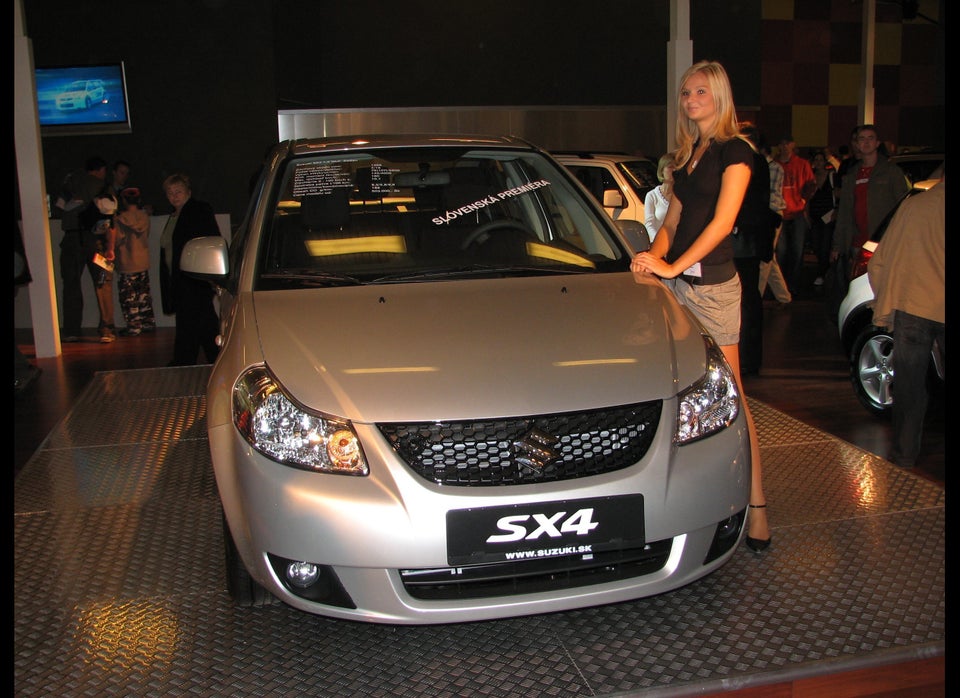 Most Dangerous Cars In America: 24/Wall St.
Popular in the Community